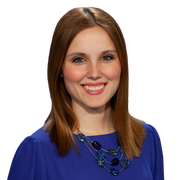 Cassidy Williams
Reporter
Cassidy Williams joined the FOX6 News team in January 2019.
Cassidy grew up in a suburb of Philadelphia. She loves the East Coast but has called the Midwest home ever since graduating high school.
Cassidy graduated with honors from the University of Illinois at Urbana-Champaign with degrees in both Journalism and Political Science. She also minored in Sociology and Public Relations. While in college, she interned with the investigative unit at NBC 5 Chicago.
After college, Cassidy worked as a multimedia journalist at WSBT in South Bend. There she helped cover everything from the "500-year flood" to Notre Dame football. Cassidy's favorite part about being a reporter is that every day is different and that she's always meeting new people. She's excited to meet new people here in Milwaukee!
If you have a story idea or taco recommendations, you can send her an email at cassidy.williams@fox.com.
The latest from Cassidy Williams