Milwaukee man shot during car theft attempt
MILWAUKEE - A Milwaukee man trying to help his girlfriend was shot near 31st and Villard. He jumped into action after seeing a crime was taking place. 
According to police, the vicitm and shooter didn't know each other, but we do know the crooks wanted his girlfriend's car. The attempted theft turned into another crime: A shooting that left him injured and neighbors on edge.
Neighbors say gunfire on this block occurs too often.
"They shoot over here all the time," said Patrick Goodwin, a neighbor. "I don't know when that happened."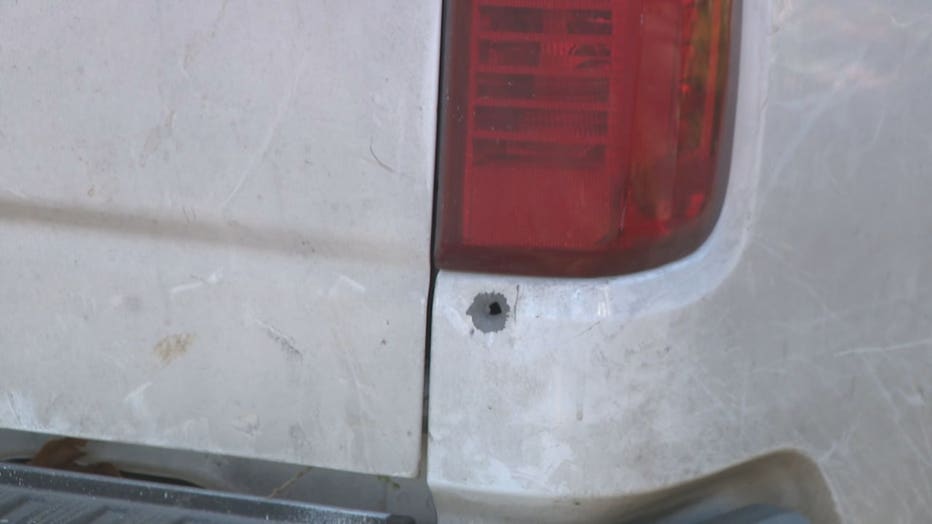 With a bullet hole in his truck, Goodwin said gunfire erupted again Monday night, Nov. 29.
"I was just walking out of the house, and my partner was walking out the garage and said they heard gunshots, or something like that," said Goodwin. "My kids called me later on and told me not to come home right away because they were police all around the house, and they had it all taped up and stuff."
Police say two men were attempting to steal a Hyundai Sonata.
"It's sad. It's crazy," said a neighbor.
The victim realized it was his girlfriend's car being targeted and attempted to confront the thieves. That's when shots rang out.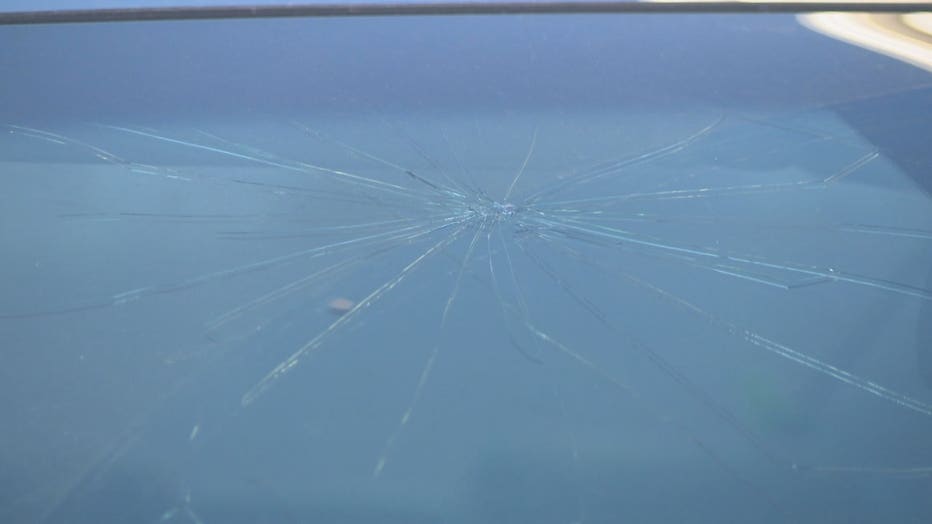 "I feel sorry for what happened to that guy," said Herbert Ball.
Unfortunately, Ball went through a similar incident.
"I almost got my life taken away with someone trying to steal my car," said Ball.
SIGN UP TODAY: Get daily headlines, breaking news emails from FOX6 News
He's lucky to be alive, just as his wife says the victim in this case is, as well.
"Your life is more important than a vehicle," said Bell's wife.
Thankfully, the 27-year-old  victim is expected to survive. Police say he suffered a gunshot wound to the right ankle and went to the hospital to be treated.
Still, neighbors are concerned about the timing of the crime.
"The block is usually filled with kids and stuff," one said.
In the midst of the holiday season, they said this crime serves as a disturbing reminder of crooks who are lurking.
"You just try to set your alarm and hope nobody comes through the night and tries to break a window or steal a car or something," said a neighbor.
Police are asking anyone with information about this crime to give them a call.