2022 Milwaukee crime down by 15% compared to 2021, officials say
MILWAUKEE - Milwaukee serious crime numbers are down for 2022 when compared to 2021, city leaders said on Thursday, Jan. 12.
Milwaukee Mayor Cavalier Johnson, Police Chief Jeffrey Norman, and Office of Violence Prevention Director Ashanti Hamilton held a news conference Thursday to talk about the crime trends. They say overall, 2021 serious crime in the city was down by a combined 15% when compared to 2021. Despite that drop, homicides in Milwaukee were up by 11%.
"What we do know is that conflict argument and domestic violence is contributing to that increase," said Chief Norman.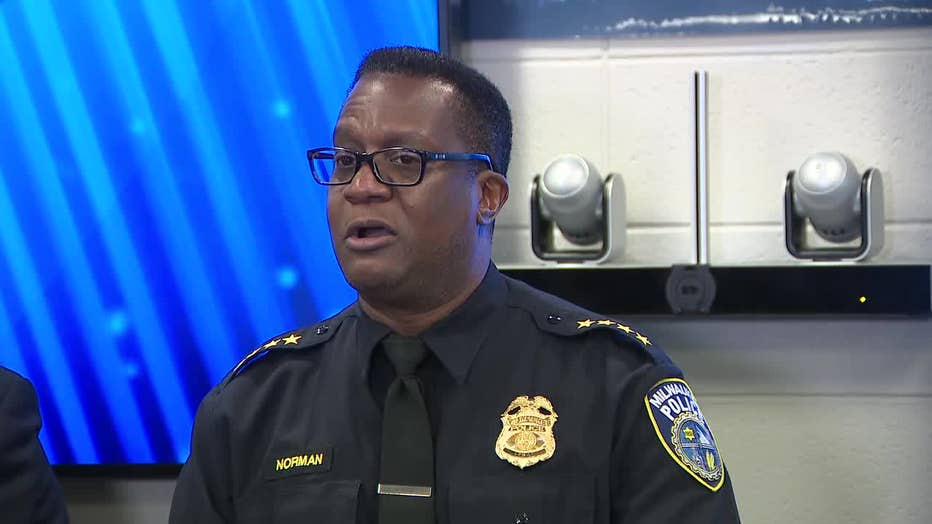 Milwaukee Police Chief Jeffrey Norman
Norman said when it comes to solving conflict, more people are turning to guns.
"Unfortunately there's so many situations that go zero to 100 real quick," Norman said. 
Mayor Johnson said he wants stricter gun laws. He also plans to work with youth on how to better resolve an issue.
The year-end review shows drops in the following crimes: 
Rape: Down 5%
Robbery: Down 14%
Aggravated assault: Down 6%
Burglary: Down 18%
Theft: Down 15%
Auto theft: Down 23%
Carjackings: Down 7%
In addition to the increase in homicides in Milwaukee, arson was up by 4% and human trafficking crimes were up 142%.
SIGN UP TODAY: Get daily headlines, breaking news emails from FOX6 News
Milwaukee police also released crash data from 2022 – and compared it to 2021. That data shows the following: 
Fatalities increased 14% (75 total)
Crashes decreased 13% (15,288 total)
Hit-and-run crashes decreased 17% (5,884 total)
MPD news conference on 2022 crime statistics