2016 Sherman Park protests; MPD's motion to dismiss lawsuit rejected
MILWAUKEE - A federal lawsuit brought against the Milwaukee Police Department is one step closer to heading to trial.
During the Sherman Park unrest in August 2016, there were three weeks of protests – some of which turned violent. Police worked to keep the calm, but on Aug. 30 of that year, the American Civil Liberties Union (ACLU) says officers overstepped. Two protesters, one of whom was an ACLU observer, claim police illegally took them into custody.
"This is not an acceptable way to police protests," said ACLU Legal Director Larry Dupuis.
SIGN UP TODAY: Get daily headlines, breaking news emails from FOX6 News
MPD tried dispersing crowds from a memorial set up for Sylville Smith, a man shot and killed by a police officer. FOX6 News cameras were blocks away as ACLU observer Jarrett English was cuffed and taken to the ground. That arrest and another that same night are part of the federal lawsuit; the second plaintiff does not wish to be named.
"Yes, you have to protect people from criminal activity, but you do that by arresting people who engage in criminal activity, not peaceful innocent protesters," Dupuis said.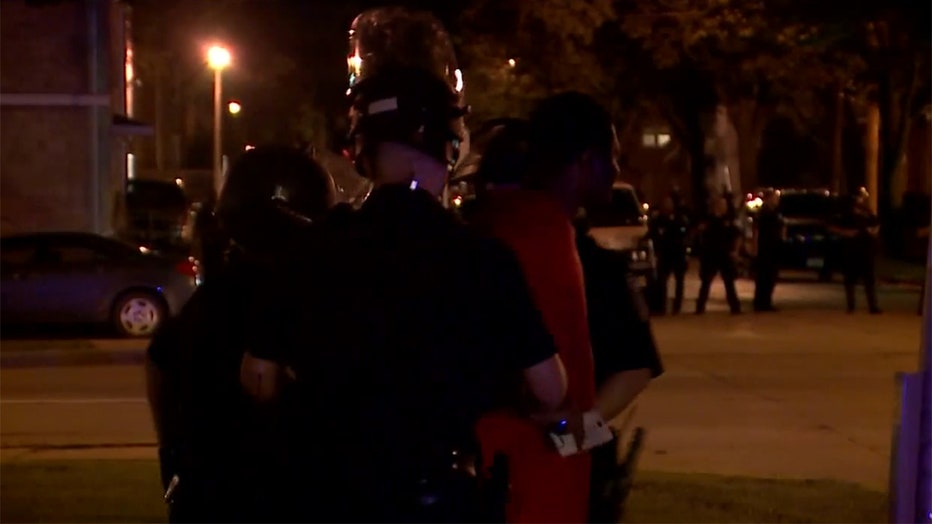 Milwaukee police arrest Jarrett English on Aug. 30, 2016
The ACLU brought the federal lawsuit in 2019 and claims police violated the protesters' First Amendment rights. MPD tried to get the case dismissed, but a federal judge rejected that motion Friday, Aug. 19. Now, a federal judge says it can head to trial.
"We definitely view it as a victory," said Dupuis.
FREE DOWNLOAD: Get breaking news alerts in the FOX6 News app for iOS or Android.
It was a summer that transformed the city. Two people want to see changes because of it.
"They are feeling vindication that their claims are acknowledged as valid by the court," Dupuis said.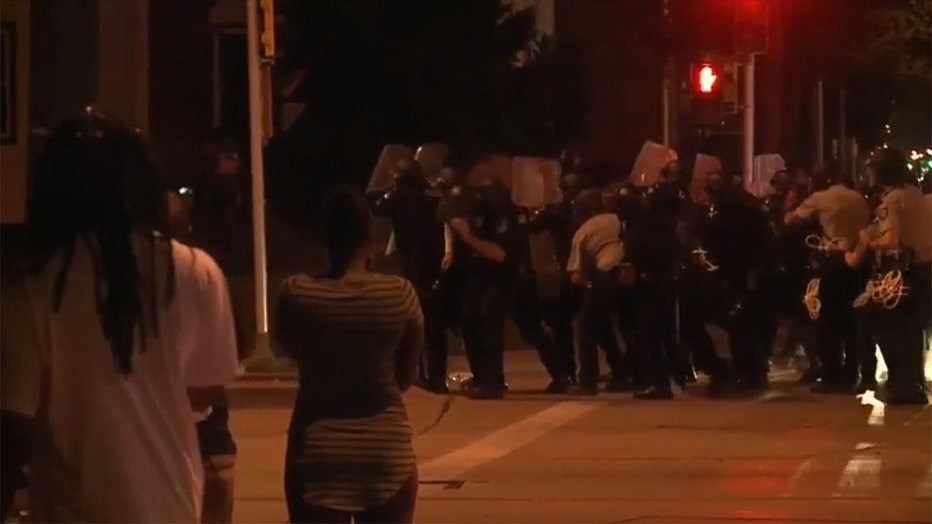 Sherman Park riots, Milwaukee (August 2016)
FOX6 reached out to MPD on Wednesday, Aug. 24 but was told the department does not comment on pending litigation.
State Rep. Jonathan Brostoff (D-Milwaukee) was arrested along with the ACLU observer that night, but he is not part of the lawsuit.
The Associated Press contributed to this report.