Powerball jackpot soars to $570M ahead for Wednesday's drawing
The Powerball jackpot keeps growing, this time to $570 million after no one won the grand prize in Monday night's drawing. 
The next drawing will be held Wednesday at 10:59 p.m. ET.
The cash option is $410.1 million. 
RELATED: Winning $432M Mega Millions jackpot ticket sold at Manhattan pizzeria
According to Powerball, though no one won Monday's jackpot, at least one winning ticket was sold in Virginia for $2 million after the player matched the first five winning numbers.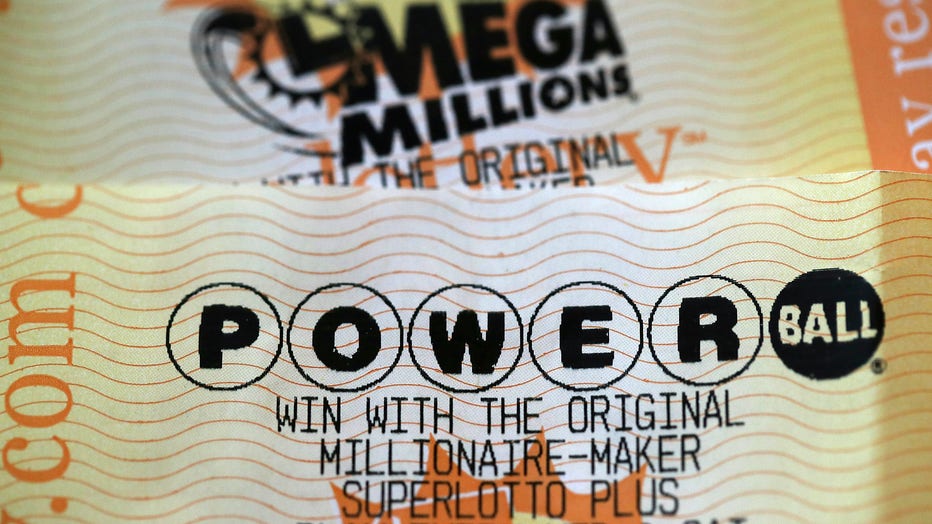 Powerball and Mega Millions lottery tickets are displayed on January 3, 2018 in San Anselmo, California. The Powerball jackpot and Mega Millions jackpots are both over $400 million at the same time for the first time. The Mega Millions $418 million j
Powerball says the odds of winning are 1 in 24.9 no matter the size of the jackpot. The odds of winning the full Powerball jackpot are 1 in 292.2 million.
The last Powerball jackpot winner was in June when Florida claimed it had sold the winning $286 million ticket. 
This story was reported from Los Angeles.