Are you a motivated self-starter who is looking for a new career in sales? Are you already successful in sales or know you could be if you have the right chance? Are you looking to be a part of the media sales industry, but don't have any experience? Are you looking for an in-depth training program where you can learn from some of the most experienced and successful managers? Then read on and learn about the FOX6 ACCELERATE training program for media sales and then apply!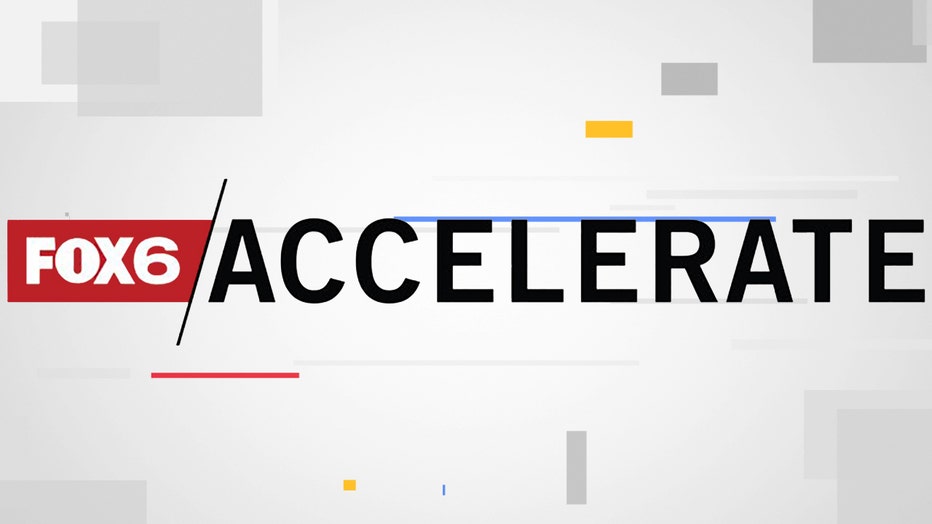 Send your resume to julie.bednarek@fox.com. In that email, tell us why (in 100 words or less) you should be one of the two applicants chosen for the FOX6 ACCELERATE program.
The Program
ACCELERATE is a unique one-year training program developed to provide all the skills necessary for a complete and successful career in media/digital advertising sales. You will learn how the FOX6 brand reaches into the community and how to align with and cultivate customers as you help them to grow their local businesses.
ACCELERATE account executives will be paid a salary with the opportunity to earn additional monthly bonuses, receive full health benefits, and participate in a company matching 401(k) investment program.
ACCELERATE begins with a comprehensive four-week core curriculum training program covering all aspects of the industry. Strategic and ongoing coaching along with individual feedback continues throughout the yearlong program. Additionally, the ACCELERATE mentorship program pairs you with a personal mentor on the FOX6 sales staff as well as an ACCELERATE adviser in all FOX6 Departments. There will be several opportunities to network with FOX6 Senior Leadership as well.
ACCELERATE account executives will receive broad station exposure with our 'Walk-A-Mile' initiative in all FOX6 departments including Community Service, News, Creative Services, Promotion, Traffic and Engineering. This enables ACCELERATE account executives to have a complete understanding of what makes FOX6 so impactful to the lives of our viewers and advertising customers.
What You Will Be Selling
FOX6 is rated the #1 most viewed television station in the market.  This offers a tremendous opportunity for local businesses as they compete to grow their business in our market.
Local News: FOX6 News offers the most local news of any television station in the Milwaukee market – FOX6 is consistently number one in every local news broadcast. FOX6 WakeUp News has been number one in our market for over eight years.
Sports: FOX6 is often the #1 rated metered football television station in the country.  Green Bay Packers broadcast audiences are on par with the NFL Super Bowl in Milwaukee.  FOX also broadcasts many local teams: the Milwaukee Brewers, Marquette basketball, Wisconsin Badgers football and basketball along with the World Series, the U.S. Open and World Cup Soccer.
FOX Prime: FOX Prime Time programming includes Empire, The Resident, 911, and The Simpsons — all reach a younger, targeted audience that is coveted by local advertisers.
Syndicated Programming: From Judge Judy to Seinfeld and beyond, FOX6 offers an array of programming that Milwaukee viewers love. Each offers its own loyal audience that businesses can utilize for their messages.
Digital Platforms and Screens: FOX6 Digital offers a suite of platforms for Native, Social, Mobile, Video, Email, Search, and Display messaging. FOX6 has the #1 television website in Milwaukee and social following as our top-rated news programming drives strong usage to our website and apps. Also as an ACCELERATE account executive, you also have access to a virtually unlimited suite of digital products including weather.com, OTT, and targeted display on top sites outside of the FOX6 suite.
Send your resume to julie.bednarek@fox.com. In that email, tell us why (in 100 words or less) you should be one of the two applicants chosen for the FOX6 ACCELERATE program.