Winnipeg Jets join in on the Aaron Rodgers hype
Aaron Rodgers said Tuesday that he intends to play for the New York Jets next season, but one NHL team decided to have a little fun with the announcement. 
The Winnipeg Jets posted a photoshopped image of the Green Bay Packers quarterback in a Jets jersey, even giving him his No. 12, after he cleared up the rumors surrounding a potential trade with the AFC East team during an appearance on "The Pat McAfee Show."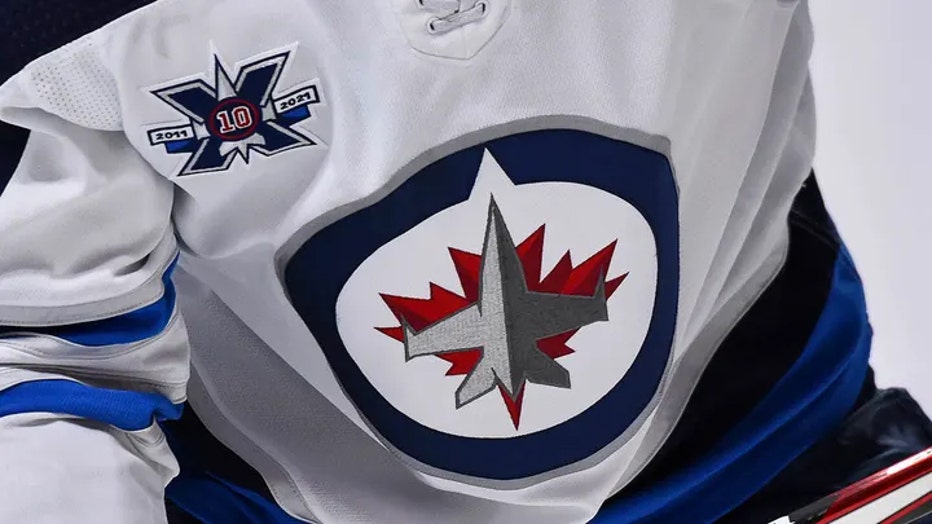 A close-up detail of the Winnipeg Jets logo seen during the second period at the Bell Centre on March 4, 2021 in Montreal, Canada. The Winnipeg Jets defeated the Montreal Canadiens 4-3 in overtime. (Minas Panagiotakis/Getty Images)
"Confirming Aaron Rodgers' report," the tweet read. 
The tweet itself was a play on ESPN's Adam Schefter who tweeted out a text exchange between himself in Rodgers confirming that the veteran quarterback told him to "lose my number" after he reached out for information. 
Jets fans in New York can certainly appreciate the joke now after Rodgers confirmed his desire to play there after weeks of speculation, but he did say that no final decision has been made and deal has not been reached by both teams. 
"At this point, as I sit here, I think since Friday, I made it clear that my intention was to play and my intention was to play for the New York Jets."
Rodgers hinted at a breakdown in communication, saying that after his five-day darkness retreat "something changed."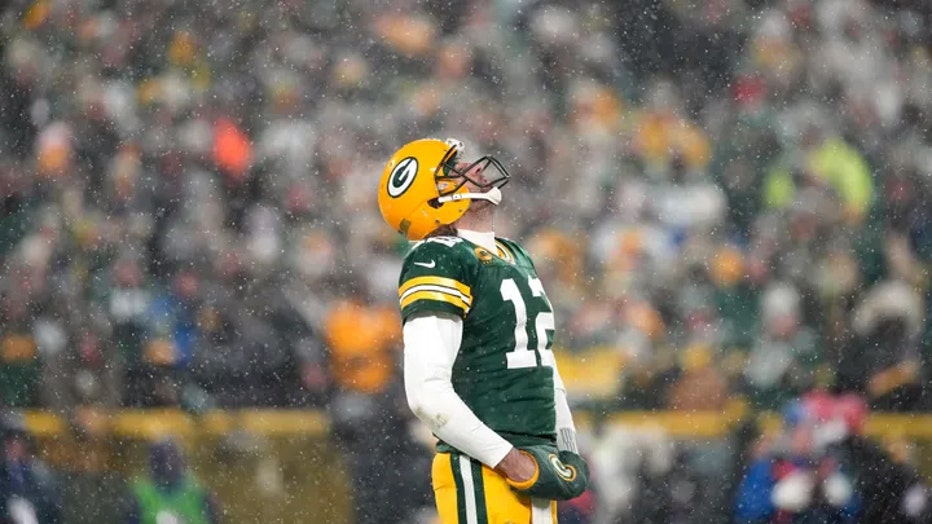 Quarterback Aaron Rodgers #12 of the Green Bay Packers looks skyward during the 4th quarter of the NFC Divisional Playoff game against the San Francisco 49ers at Lambeau Field on January 22, 2022 in Green Bay, Wisconsin. (Photo by Patrick McDermott/G
"It was clear to me at that point that, although the Packers were going to say the right thing publicly, they were ready to move on."
Read updates to this story at FOXNews.com.