Packers beat the Dolphins in Miami 26-20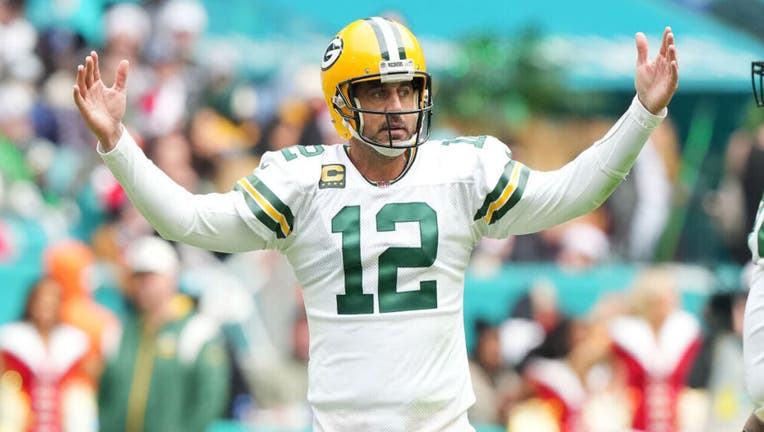 article
MIAMI - Aaron Rodgers threw for 238 yards and a touchdown, Green Bay's defense had four takeaways and the Packers came from behind to defeat the Miami Dolphins 26-20 and keep their playoff hopes alive.
RELATED: Check out the new and improved FOX Sports app
The Packers (7-8) have won their past three games after starting the season 4-8. Miami (8-7) lost its fourth straight game and must win its final two regular to make the postseason. Tua Tagovailoa was intercepted three times in the fourth quarter to end Miami's comeback bid with the Dolphins trailing by six points.
Quarter 1
Miami starts off hot in the first quarter with a 46-yard field goal from Jason Sanders. The score is now 3-0.
Green Bay Packers answers back with a 36-yard field goal by Mason Crosby. The teams are now tied 3-3.
Miami bites back with an 84-yard touchdown by Jaylen Waddle. The score is now 10-3. 
The Packers come back with a touchdown. The scoreboard now shows 10-10. 
Miami takes back the lead with a touchdown by Jeff Wilson Jr. Miami is now ahead by 7 points. The final score for the first quarter is 10-17.
Quarter 2
Miami starts off the second quarter with a 34-yard field goal by Jason Sanders. The score is now 10-20.
Packers' Mason Crosby makes a 46-yard field goal. The final score for the second quarter is 13-20.
Quarter 3
Packers' AJ Dillon scores a touchdown, making the score 20-20.
Quarter 4
Packers Mason Crosby makes another field goal, putting the Packers ahead of the Dolphins.  The score is now 23-20.
Packers Mason Crosby is hot, making a 26-yard field goal. The score is now 26-20.
The Packers won against the Dolphins. The final score is 26-20.