March Madness 'Bracketology:' How to best fill out your bracket
MILWAUKEE - You don't have to know much about college basketball to fill out a bracket for March Madness. In fact, some background in another subject might be more important.
It's an exciting year for Marquette University's men's basketball team as a No. 2 seed going into the NCAA Tournament. They have decent odds, according to an engineering professor who offered some strategies for filling out your bracket.
After a big season for the Marquette men's basketball team, there is one thing that's certain.
"It's fantastic. I know the energy around campus, everyone's really excited," said Alli Scarbrough, MU grad student.
The uncertainty begins when you add all the other teams to the mix, forming a March Madness bracket that gives fans like Scarbrough the chance to play along off the court.
"I'm an engineer, so I'll probably be looking at all the statistics of past games and what their outcomes were," said Scarbrough.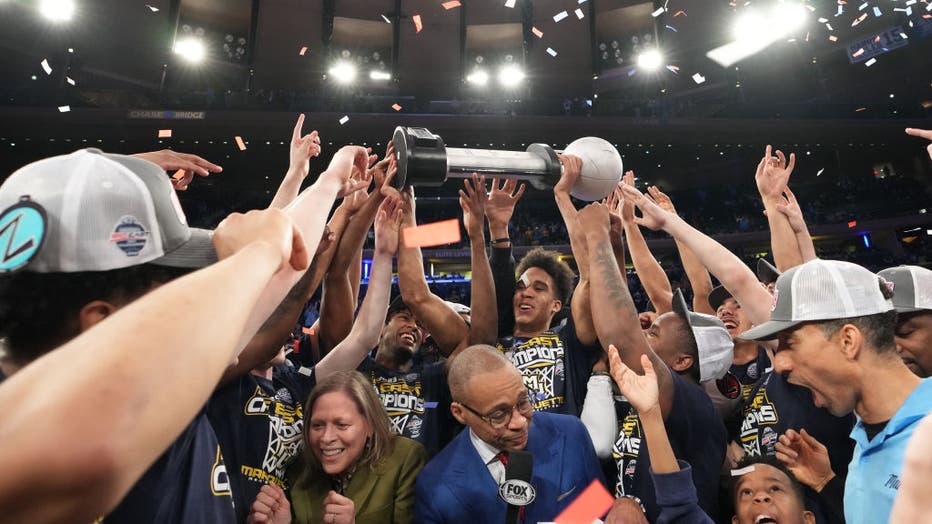 (Photo by Mitchell Layton/Getty Images)
When considering the stars on the court, you can put things in perspective by looking at the stars in the sky.
"There are 100 billion stars in the galaxy," said Laura Albert, University of Wisconsin engineering professor.
RELATED: Check out the new and improved FOX Sports app
There are many more ways to fill out a bracket. The odds of getting all 63 games right are 1 in 9.2 quintillion. That's a nine with 18 numbers behind it. 
"You're way more likely to win the lottery," said Albert, adding that the closest someone has gotten to a perfect bracket is correctly guessing the first 49 games. "There are only 63 games to get right, but I don't think it will happen in our lifetime."
Albert offered some numbers-based strategies to give you a leg up, such as starting with a focus on the Final Four teams, since that's where you can win the most points.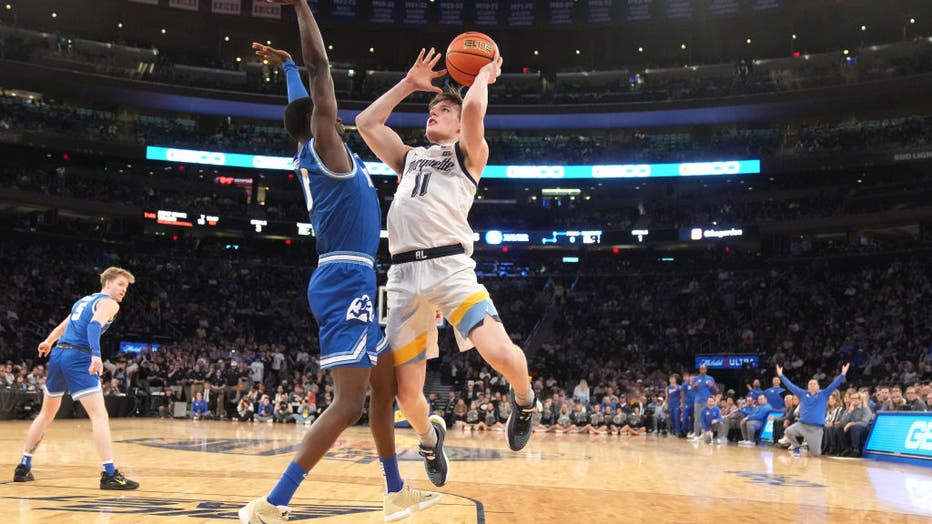 (Photo by Mitchell Layton/Getty Images)
"Typically, there's one or two No. 1 seeds, and the rest of the seeds in the Final Four are No. 2 through No. 4 seeds. If you look at all the No. 1 seeds, they win the overall tournament about half the time," said Albert, adding that all four No. 1 seeds have only made it to the Final Four once. "If you're totally clueless, pick a lot of the favorites because they do end up winning, and try to pick some upsets."
She says only once has a No. 16 seed beaten a No. 1 seed, and choosing upsets from teams you want to win up your chances of a good time.
"It's really hard," said Albert. "There's a lot of uncertainty, but that also makes it pretty fun."
Who knows, you may just end up thanking your lucky stars.
SIGN UP TODAY: Get daily headlines, breaking news emails from FOX6 News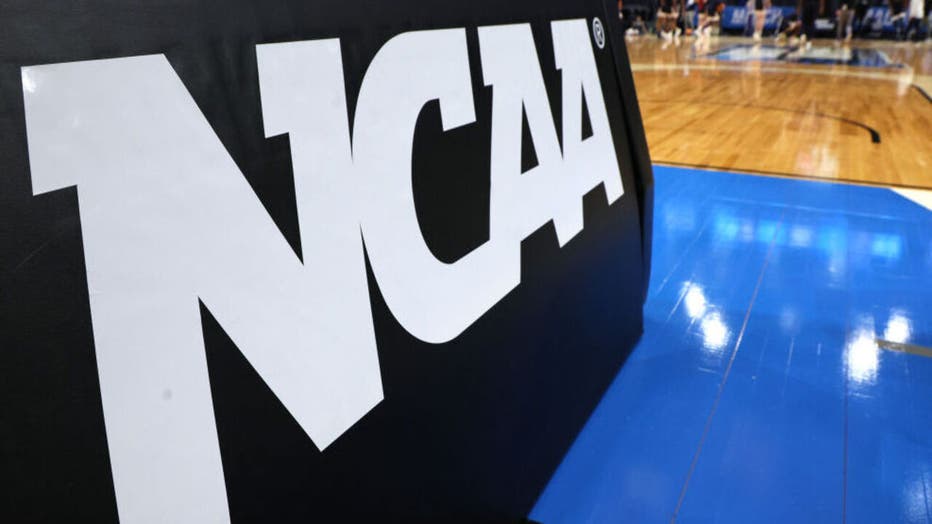 (Photo by Andy Lyons/Getty Images)
"Beginner's luck," said Scarbrough. "Hopefully, you know, my first time, even with no experience, I'll be able to score big."
You have until Thursday 11 a.m., March 16 to fill out your bracket.
Albert said when it comes to Marquette's chances of winning the whole thing, she's optimistic, with no overwhelming No. 1 seed favorite.
Albert added that No. 6 and No. 11 seeds tend to make it the farthest in the tournament. A hypothesis is they go the longest without playing a No. 1 or No. 2 seed.