German Packers fan's Aaron Rodgers connection, unique tradition
MILWAUKEE - It takes Matthias Kraus about 26 hours to get to Green Bay from his home in Germany. 
While long-distance relationships can be hard, his love for the Packers is something else. He headed to Titletown for Thursday's NFL draft.
"The history, the not having an owner," he explained. "When I walked into Lambeau my first time, I had goosebumps. It was so amazing."
RELATED: Check out the new and improved FOX Sports app
Sewn into his love for the Green & Gold is an appreciation for those who wore it, including the quarterback who just jetted out of town.
"(Rodgers) said, 'You're from Germany, the guy with the flag?' I said, 'You saw that?' And he said, 'Come on,'" said Kraus.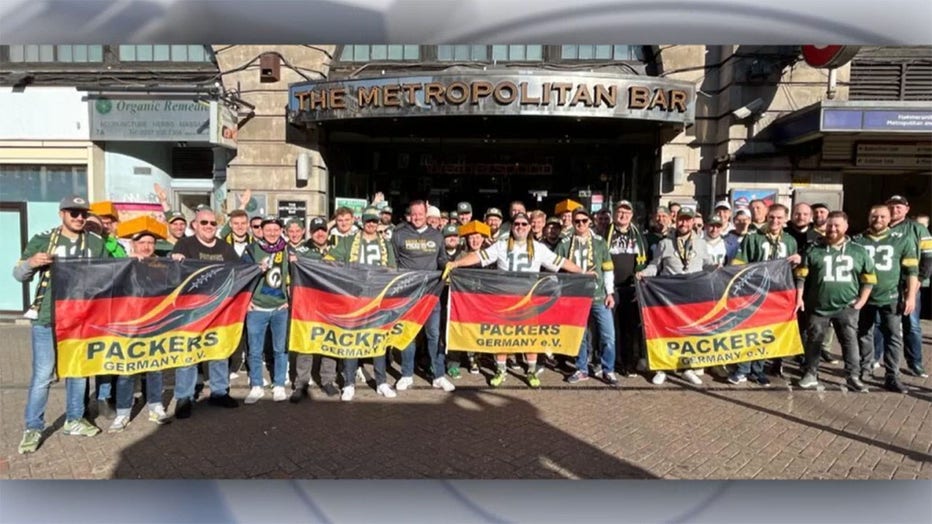 Matthias Kraus' German Packers fan club
Kraus co-founded a German Packers fan club and brought his flag to a game almost a decade ago – then found Rodgers the next day for a picture.
"I went to my car, took the big picture out. And he was, 'What?'" Kraus said.
SIGN UP TODAY: Get daily headlines, breaking news emails from FOX6 News
It helped start a tradition defined in photos that just mean a little bit more now.
"We got a guy that shows up. You know, he's a German guy. Always has his German flag, you've probably seen him," Rodgers said during an Oct. 5 media conference.
"He was so friendly, so cute. He's such a nice guy, I can't tell you," Kraus said.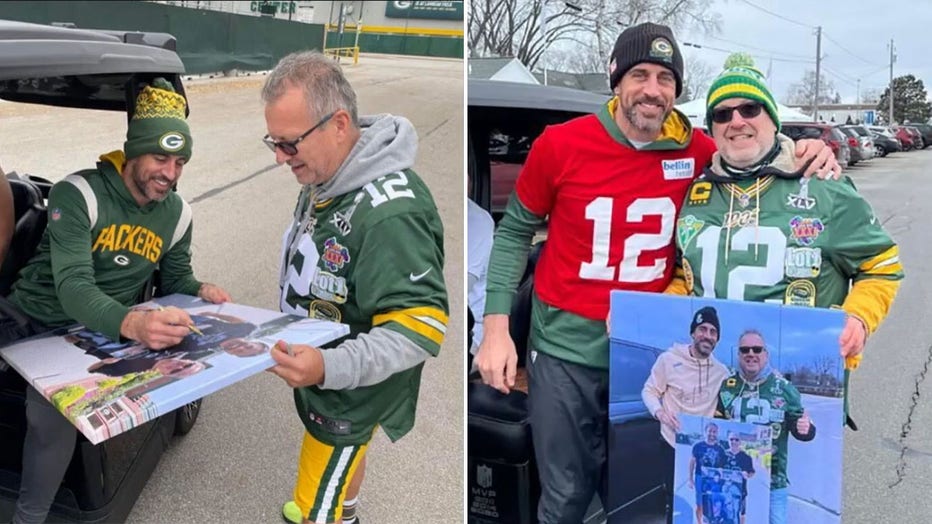 Matthias Kraus with Aaron Rodgers
Kraus said those memories – and conversations – grew his love for Green Bay.
"All I can say is thank you, Aaron Rodgers, for all that you did for the organization, and also, what you did for me," said Kraus.
FREE DOWNLOAD: Get breaking news alerts in the FOX6 News app for iOS or Android.
But as one chapter closes, he is excited for what's to come: "The Packers were my team, and they will be my team."
Kraus just hopes he can reconnect with Rodgers one more time in New York, but insists he won't be buying any Jets jerseys. He is all-in on hoping Jordan Love can be the next great Packers quarterback.