Aaron Rodgers told ESPN reporter to 'lose my number' while trying to get a scoop
Aaron Rodgers revealed on Wednesday that he has intended for several days to play for the New York Jets.
Despite knowing of his future for close to a week, few reports leaked, while one of the best in the game tried to get a scoop.
However, ESPN's Adam Schefter had no luck.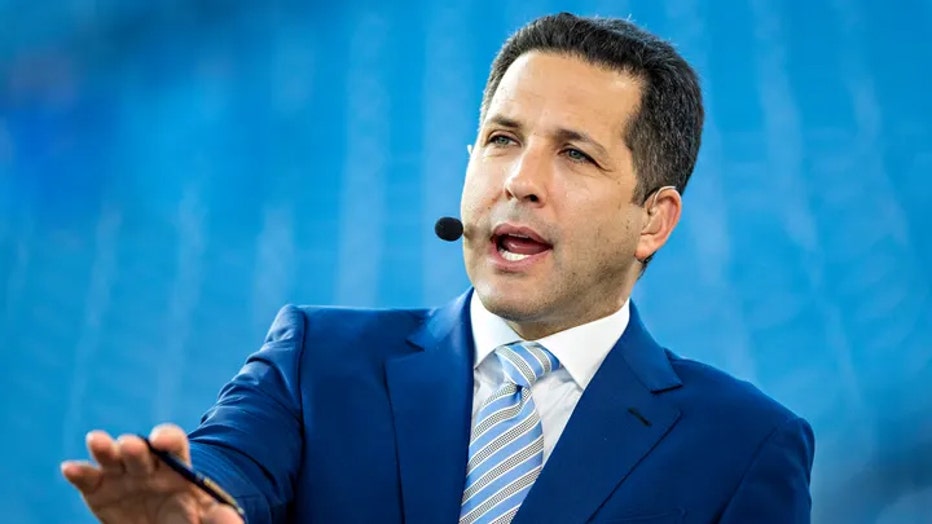 ESPN analyst Adam Schefter before a game between the Buffalo Bills and the Tennessee Titans at Nissan Stadium on Oct. 18, 2021, in Nashville. (Wesley Hitt/Getty Images)
On "The Pat McAfee Show," the soon-to-be Jets quarterback said Schefter "somehow" got his phone number and texted him – Rodgers did not let him down easy.
"Ask Schefter what I said to him," Rodgers said on the live broadcast.
No one had to ask – Schefter let everyone know what Rodgers said.
"Lose my number. Good try tho."
Rodgers also said he received a text from ESPN's Diana Russini, but he did not respond.
Russini reported that Rodgers had a "wish-list" of free agents for the Jets to sign, but he said that was not true.
Rodgers did note that the Jets asked him about former teammates whom he spoke "glowingly" about, but called the "wish-list" report "ridiculous." He also said that if he were to respond to Russini, he'd "say the same thing that I told Schefty."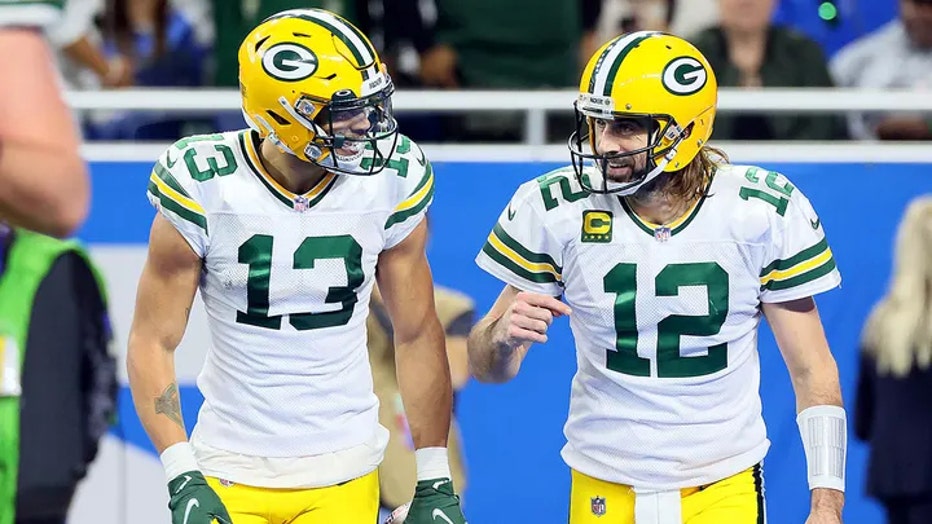 Green Bay Packers wide receiver Allen Lazard talks with quarterback Aaron Rodgers during the Lions game in Detroit on Jan. 9, 2022. (Amy Lemus/NurPhoto via Getty Images)
The Jets still went after one of Rodgers' favorite targets in Allen Lazard, agreeing to a four-year, $44 million deal with him on Tuesday.
Rodgers is not officially a Jet yet, as the two sides still need to agree on trade compensation, but Green Bay has said they would honor Rodgers' request.
Read updates to this story at FOXNews.com.