Aaron Rodgers has yet to enter 'darkness retreat,' declares reports to the contrary 'fake news'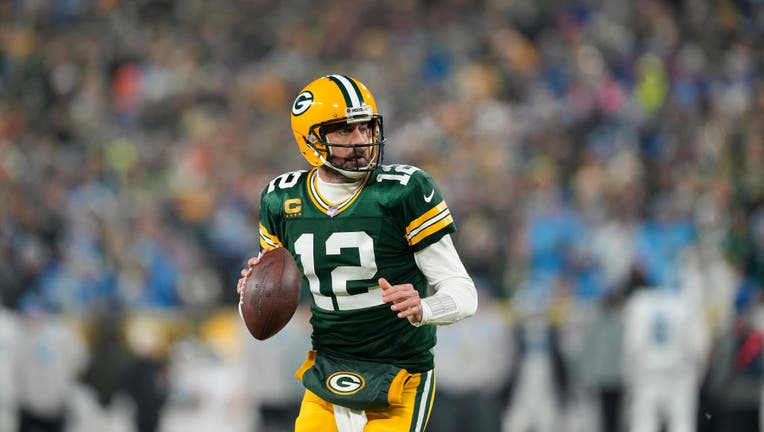 article
GREEN BAY, Wis. - Green Bay Packers quarterback Aaron Rodgers has not entered his "darkness retreat" just yet but will head into his isolation experience later this week. 
Rodgers initially informed the world of his plans last week on "The Pat McAfee Show," in which the four-time MVP said he would enter four days of darkness and isolation. After the four days, Rodgers said he would be able to "make a decision I feel like is best for me moving forward and the highest interest of my happiness."
Over the weekend it was reported that Rodgers would enter his isolation on Monday, which would go a long way in determining his future in the NFL.
On Tuesday, Rodgers joined "The Pat McAfee Show" and explained that the reporting around his retreat was incorrect. 
"Listen, I'm not in my darkness retreat yet. This thing has been planned for about four months, and it was always the same date," Rodgers said. "Always the end of this week. So, anybody with knowledge to the opposite of that is 'fake news.' 
"Let me just reiterate one more time. There's an inner circle, right? And in my inner circle, nobody talks to [NFL Network's] Ian Rapoport, to [ESPN's] Adam Schefter, or to any of those people. So if you're one of those people who's talking to those people, it's a great reminder for you, you're not in the inner circle. 
"I speak for myself and I will continue to do that. I'm not upset about it. It's the classic media, trying to be first. Not trying to be right," he continued. "The problem is there's a slippery slope. So let me just remind everybody out there listening. When somebody says something, whether it's Ian Rapoport, or Adam Schefter, Joe Biden, Donald Trump, Anthony Fauci, Joe Rogan, myself… question it. If it's legitimate, it can stand up to questioning." 
RELATED: Check out the new and improved FOX Sports app
While Rodgers is still under contract with the Packers, his future in Green Bay is very much in doubt as teams around the NFL prepare for the possibility of Rodgers becoming available via trade. 
On Tuesday, Rodgers said he was bothered by some of the speculation that came from the reporting. 
"And that's my problem with the whole thing," Rodgers said. "I have no problem with Ian Rapoport, Schefter, I think they're really good at their jobs. When it comes to me, they don't know s---. They really don't. They don't have people in my inner circle who are sources. I can promise you that. And anybody that would talk to them is not in my inner circle. It's that simple. 
"I've had this planned on the books for four months for the same time. And when someone like that goes on and says something that's not true, it creates a story that's b-------.
SIGN UP TODAY: Get daily headlines, breaking news emails from FOX6 News
Rodgers made sure to say that the sole purpose of the darkness retreat is not to assist in determining if he'll play in the NFL or in Green Bay next season.