Wrong-way driver who died in fiery crash on High Rise Bridge identified


MILWAUKEE -- The driver of the wrong-way vehicle who died in the fatal crash on the High Rise Bridge on November 1st has been positively identified as 39-year-old Antonio Holmes of Milwaukee. The Milwaukee County Sheriff's Office (MCSO) says positive identification was made through dental records.

Officials with the MCSO said at 3:45 a.m., Milwaukee County dispatch received a call of a wrong-way driver southbound in the northbound lanes on I-43 in the Marquette Interchange. Two minutes later a call went out about a jack-knifed semi-truck which was on fire on the High Rise Bridge.

The semi and another vehicle were engulfed in flames.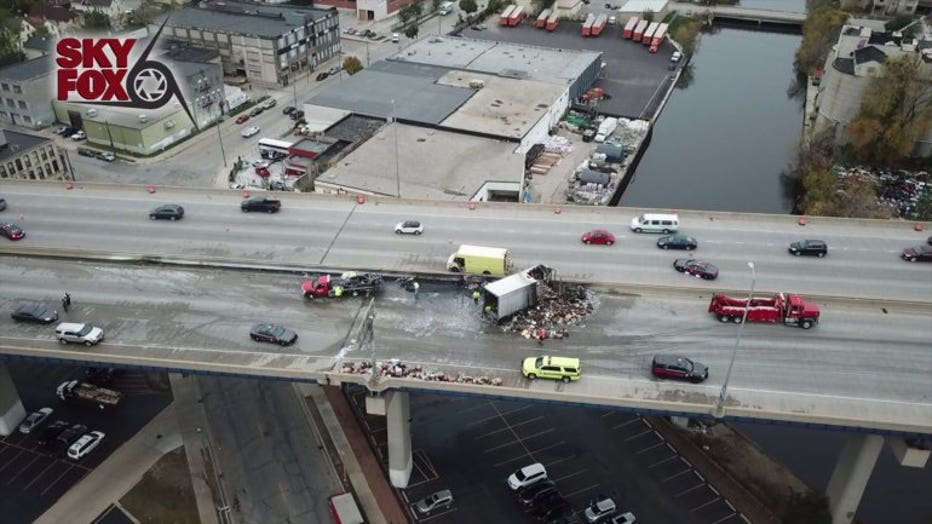 Fatal crash on High Rise Bridge


The driver of the semi was able to get out of the cab of his truck as it became engulfed in flames. He said he was traveling northbound when he saw a vehicle without headlights on coming directly at his semi. A car in the lane next to him prevented him from being able to swerve out of the way. He was transported to the hospital with pain to his ankles and knees from the crash.