WI expands COVID-19 vaccine eligibility; general public eligible in May
MILWAUKEE - Wisconsin's COVID-19 vaccine rollout is about to pick up the pace, another two million residents can soon sign up for their shots.
Health officials say, given the progress seen in Phases 1a and 1b, and with an anticipated increase in vaccine supply, the state is ready to take the major step forward.
On Thursday, March 11, state health officials announced that people with certain medical conditions will be eligible at the end of the month -- the last priority group before eligibility opens to the general public.
On the one-year anniversary of the World Health Organization declaring the COVID-19 pandemic, Gov. Tony Evers and state health leaders are focused on what's ahead in the state's vaccination efforts.
"This past year has been challenging and unrelenting and folks have spent it worrying," Gov. Evers said. "Wisconsin continues to be a national and regional leader in getting vaccines in arms."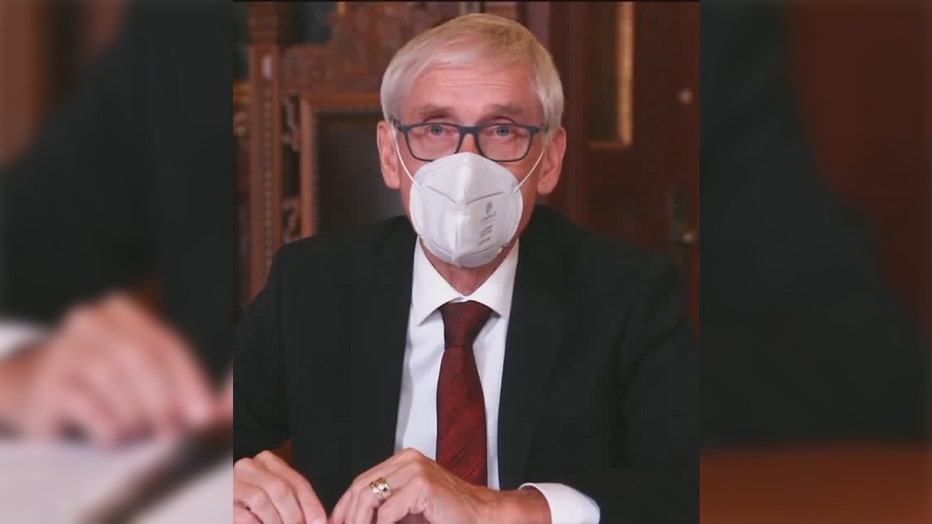 The Department of Health Services (DHS) announced that starting March 29, the next priority group -- people ages 16 and older with certain medical conditions that put them at increased risk of severe illness from COVID-19 -- will be eligible for the vaccine. 
"The group of chronic conditions represents 60-65% of Wisconsinites," said Julie Willems Van Dijk, DHS deputy secretary.
Willems Van Dijk said, unlike currently-eligible groups, this population will not be required to show proof that they qualify.
"This is not about policing this, this is about creating entry into the vaccine system," Willems Van Dijk said.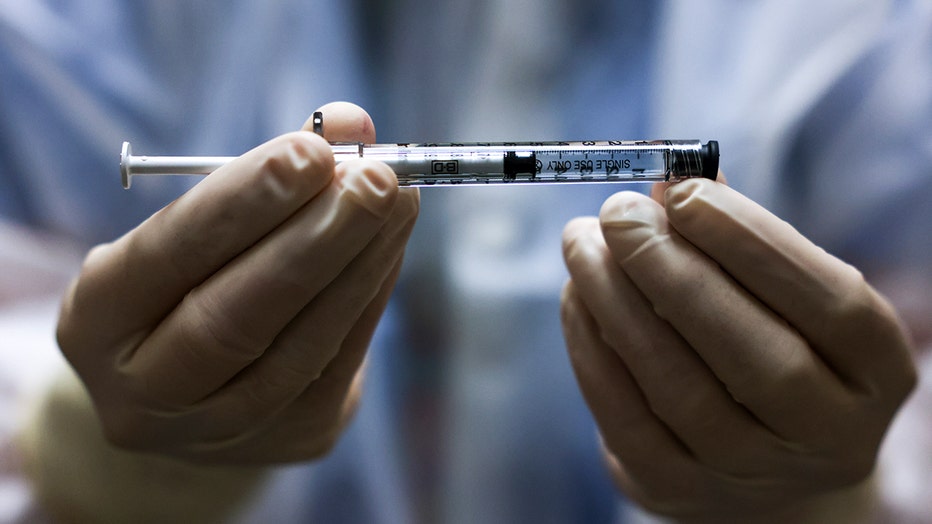 (Michael Ciaglo/Getty Images)
Once 50% of that next population is vaccinated, the state expects to expand eligibility to the general public sometime in May. Work is already underway with FEMA and local agencies to set up mass vaccination sites around Wisconsin.
"We're talking about 400,000-500,000 doses a week in the coming weeks. We need all hands on deck," said Willems Van Dijk. "Because this is going to be the point where there is lots of vaccine and lots of demand and we need lots of vaccinators administering it. And so we are preparing for that and very excited."
Officials are also encouraging employers to set up vaccine clinics for their employees. Health care systems and pharmacies will still be administering shots to their patients, too.
Who's in the next vaccine group?
The next eligibility group includes individuals age 16 and over with the following medical conditions:
Asthma (moderate-to-sever)

Cancer

Cerebrovascular disease (affects blood vessels and blood supply to the brain)

Chronic kidney disease

COPD (chronic obstructive pulmonary disease)

Cystic fibrosis

Down syndrome

Heart conditions, such as heart failure, coronary artery disease, or cardiomyopathies

Hypertension or high blood pressure

Immunocompromised state (weakened immune system) from solid organ transplant, blood or bone marrow transplant, immune deficiencies, HIV, use of corticosteroids, or use of other immune weakening medicines

Liver disease

Neurologic conditions, such as dementia

Obesity (body mass index [BMI] of 30-39 kg/m2)

Overweight (BMI of 25-29 kg/m2)

Pregnancy

Pulmonary fibrosis (having damaged or scarred lung tissues)

Severe Obesity (BMI 40 kg/m2 or more)

Sickle cell disease

Type 1 or 2 diabetes mellitus

Thalassemia (a type of blood disorder)
FREE DOWNLOAD: Get breaking news alerts in the FOX6 News app for iOS or Android