Wisconsin Supreme Court race heats up; 6 weeks to general election
MILWAUKEE - A six-week rush to election day is now underway. Soon you will decide whether control of the Wisconsin Supreme Court goes left or right. 
The Wisconsin Supreme Court decides the most controversial issues in the state. In the past, that court ruled on Act 10, legislative maps, and the pandemic's stay-at-home order. Soon it will likely weigh in on Wisconsin's abortion ban.
"Everything that we care is going to be determined by who wins this election," said Janet Protasiewicz, candidate for Wisconsin Supreme Court.
National abortion rights groups back Protasiewicz. 
SIGN UP TODAY: Get daily headlines, breaking news emails from FOX6 News
"I can't tell you how I'll rule in any case, but throughout this race, I have been absolutely clear about what my values are," Protasiewicz said. "I value a women's freedom to make her own reproductive healthcare decisions…I will guarantee you that my opponent, if elected, will uphold the 1849, near-total abortion ban. I can guarantee you that."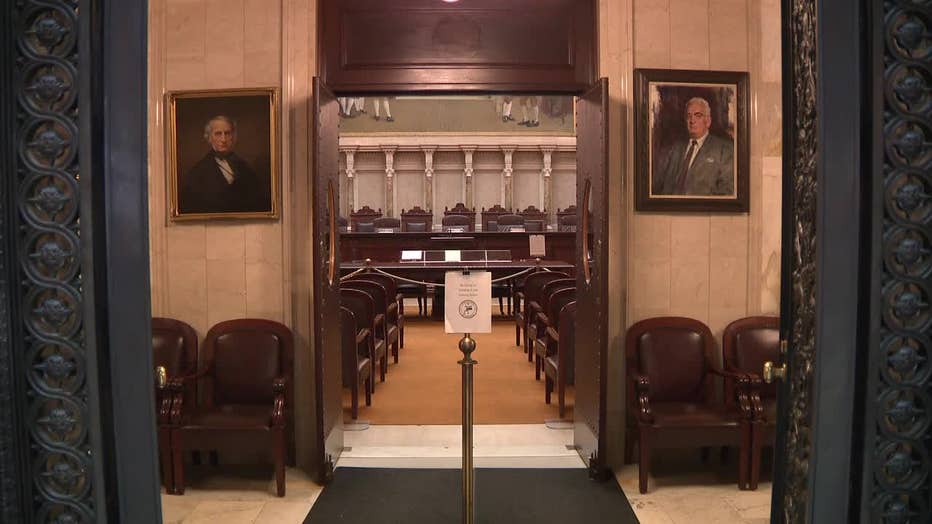 National abortion opponents spend to help Daniel Kelly. 
"She's come out and said that she's all about her personal values, not the rule of law. She's promised to put her thumb on the scales of justice to make sure cases come out the way she wants them to come out, rather than based on what the law commands," Kelly said. ""Part of this is going to be reminding our fellow Wisconsinites what the court is there to do. It is not there to address political questions. It is there to address legal questions…We follow the law, to the extent it is consistent with the constitution and that's our job. Anything else is left to the legislature and the people of Wisconsin."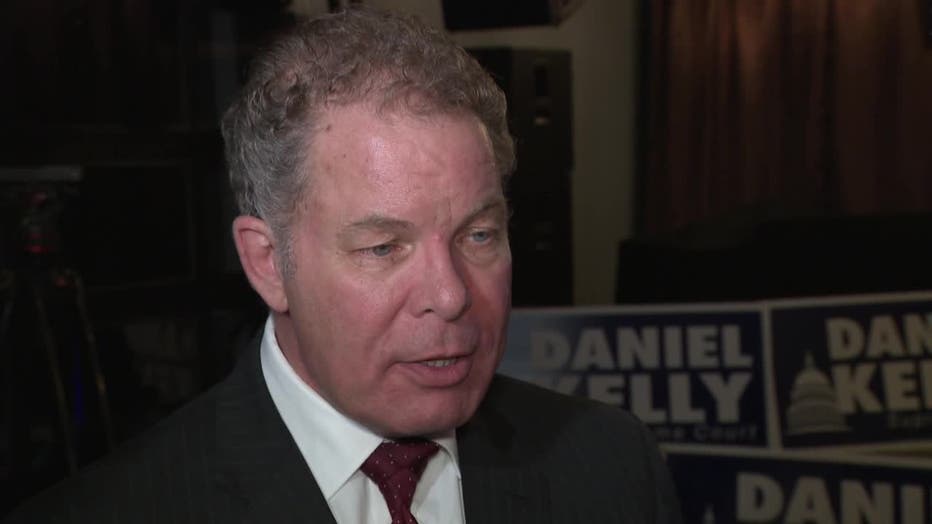 Protasiewicz won the Tuesday primary with 46% of the vote. 
"You have to be pretty confident looking forward that this is a very winnable race for Janet Protasiewicz," said Dan Shafer, columnist for The Recombobulation Area.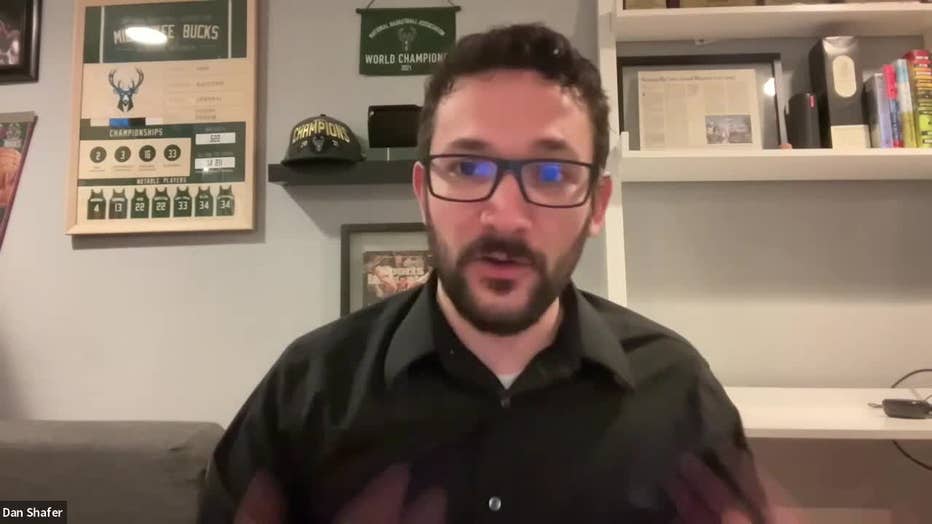 FREE DOWNLOAD: Get breaking news alerts in the FOX6 News app for iOS or Android
"A lot can change in six weeks, I think it's really important for the Kelly campaign to do what Ron Johnson did and that's define Janet Protasiewicz starting as soon as this weekend, if they want to be competitive," said Bill McCoshen, Republican Strategist.  "They should be extremely worried if they don't raise the money. This is all about fundraising for the next six weeks. From a tactical standpoint, there is a massive problem in Dane County. Conservative candidates only got 18%, which is the lowest in history. That's less than Tim Michels got when he got 21% in November. That's not sustainable for Republican statewide."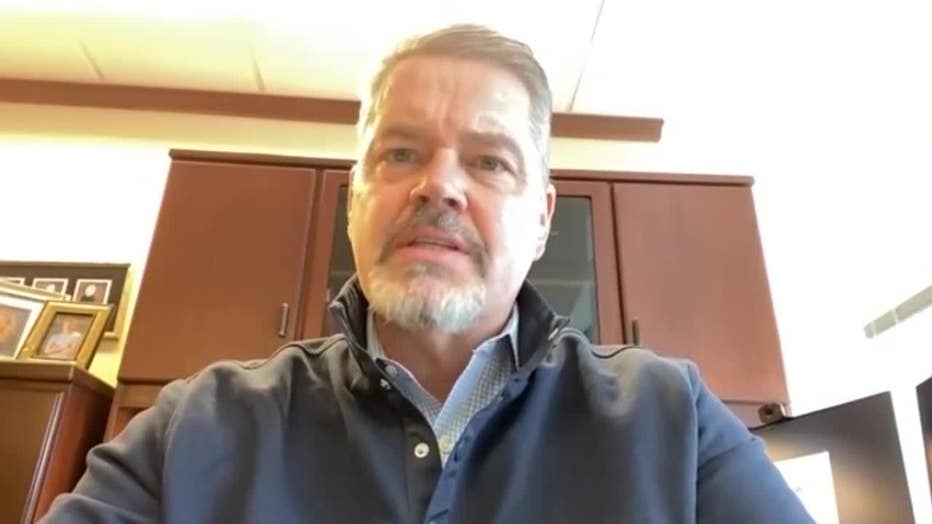 Both conservatives and progressives look at the growing turnout in Dane County as key.
"Dane County has basically been setting turnout records in election after election. And they had really strong turnout last night. And neither of the conservative candidates even got 9 percent of the vote in Dane County," Shafer said, "Through that turnout powerhouse, it's going to be really tough for the conservatives candidates to really make a dent there, because of how strong the presence is for Democratic voters. There's going to be a huge turnout and huge margin for Protasiewicz in Dane County. I don't know if conservatives are going to be win back some of those suburban voters, drive up their percentages in some of the rural districts to really compete with that Dane County turnout machine."
Adding the votes for the two progressive primary candidates, Protasiewicz and Everett Mitchell gained roughly 53% – while conservatives Dan Kelly and Jennifer Dorow got 46%.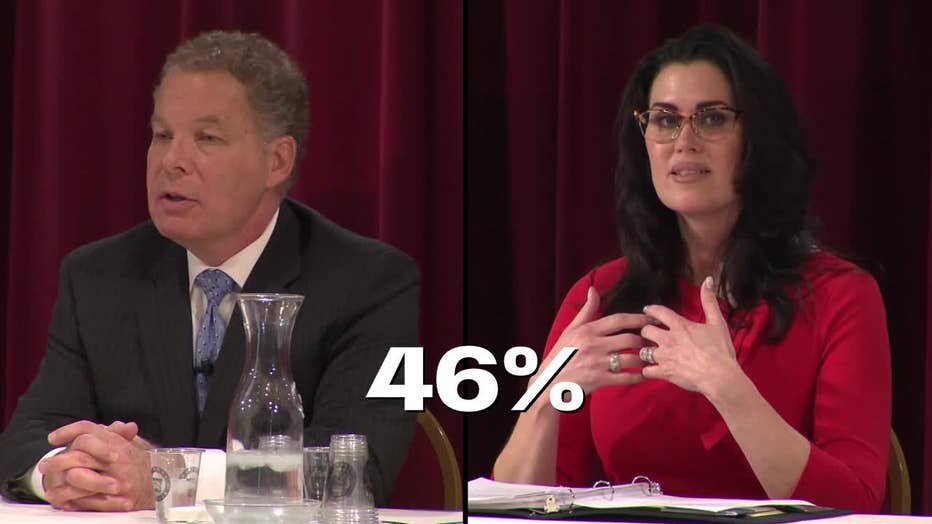 Protasiewicz won more than the two conservatives combined. 
"That's a red flag for conservatives heading into the April 4 election," McCoshen said. 
Kelly won the second spot on the April ballot with 24% of the vote. 
"If we do not resist this assault on our constitution and our liberties, we will lose the rule of law. We'll find ourselves saddled with the 'rule of janet.' We must not allow this to come to pass," Kelly said. 
Some were surprised by Dorow's primary loss after her national exposure presiding over the Waukesha Christmas parade trial.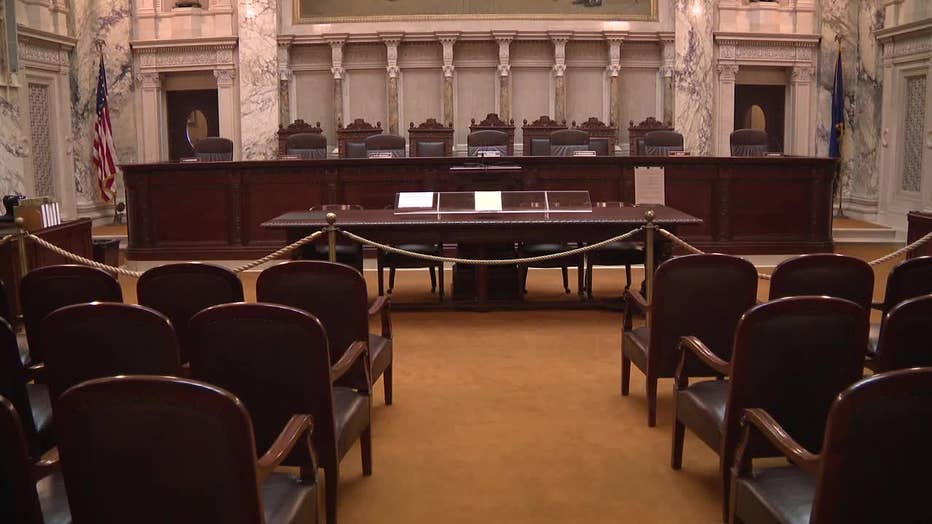 "One of the regions I always look to as a crucial swing district in the state is the Fox Valley. She did not do well in the Fox Valley, at all. She was kind of in that 15-18%," Shafer said. "She was a candidate that really spoke to the Milwaukee media market in a really big way, but outside of that, she did not do well. She struggled mightily."
Looking at the primary spending, AdImpact finds anti-Dorow ads spent $2.2 million to the pro-Dorow ads spending $959 million.
The pro-Kelly ads reached $2.8 million – and the pro-Protasiewicz ads reached $2.3 million.
Get ready for this race to shatter the Wisconsin Supreme Court spending record of $10 million. AdImpact says progressive and conservative primary spending was about equal – and topped $9 million.
"It is the most important race we've had at least in the last 20 years, maybe in my lifetime. All of the conservative reforms that have been passed since 2011 are definitely on the line," McCoshen said. 
You will decide on April 4. 
Turnout set the state record for a Wisconsin Supreme Court primary. 958,000 people voted. That compares with 2020, when 705,000 people voted.