Wisconsin Supreme Court primary election ad spending tops $6M
MADISON, Wis. - You'll decide control of the Wisconsin Supreme Court, a court that impacts life across the state. On Feb. 21, your votes will be counted in the primary.
Ad tracker "Medium Buying" says TV and radio ads in the primary topped $6 million.
According to the Wisconsin Democracy Campaign, the record for both primary and general Supreme Court election spending is $10 million.
"I think a lot of folks think, 'Didn't we just have an election? Why are we voting again?' and also, specifically, for a position that that people won't have a lot of interaction with, so it tends to go under the radar," said Angela Lang with Black Leaders Organizing Communities (BLOC).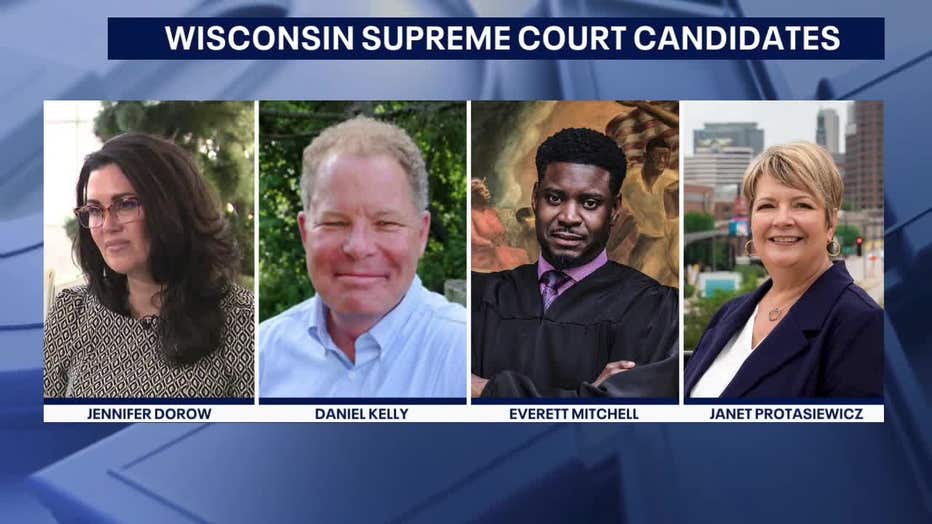 It is a race that will likely impact everyone in the state.
In the past, the Wisconsin Supreme Court ruled on Act 10, legislative maps and the state's stay-at-home order.
"The hot-button issue, of course, is abortion after the Dobbs decision in the United States Supreme Court really moved the issues back to the states," said Robert Driscoll, Wisconsin legal expert.
After the Supreme Court of the United States reversed Roe v. Wade, the issue went back to the states. Wisconsin's pre-Roe abortion ban was back.
"We would expect the court to take up that issue sooner, rather than later as to whether there's a constitutional prohibition on that statute outlawing abortion in Wisconsin," said Driscoll.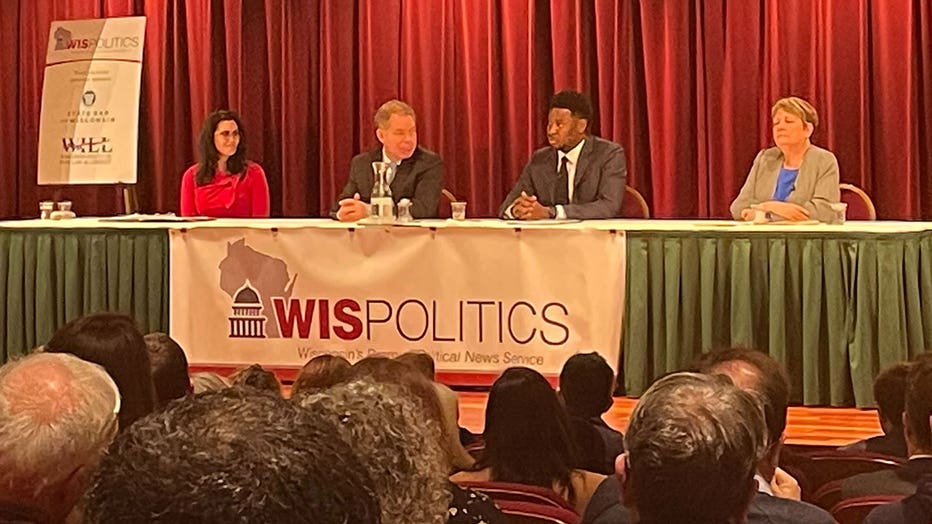 Supreme Court of Wisconsin candidate forum
The primary will winnow down the field of Wisconsin Supreme Court contenders.
Two conservatives are on your ballot: Jennifer Dorow and Daniel Kelly, along with two progressives, Everett Mitchell and Janet Protasiewicz. All four run on the same ballot in the primary. The top two move on to the April election.
BLOC urges Milwaukee to vote. That push helped encourage Alihya Johnson to vote for the first time in her life.
SIGN UP TODAY: Get daily headlines, breaking news emails from FOX6 News
"It's a big deal to be a Black voter because we're going through a lot of things as Black people, and, you know, nothing is changing, so we're trying to get these changes to happen and make a change," said Johnson.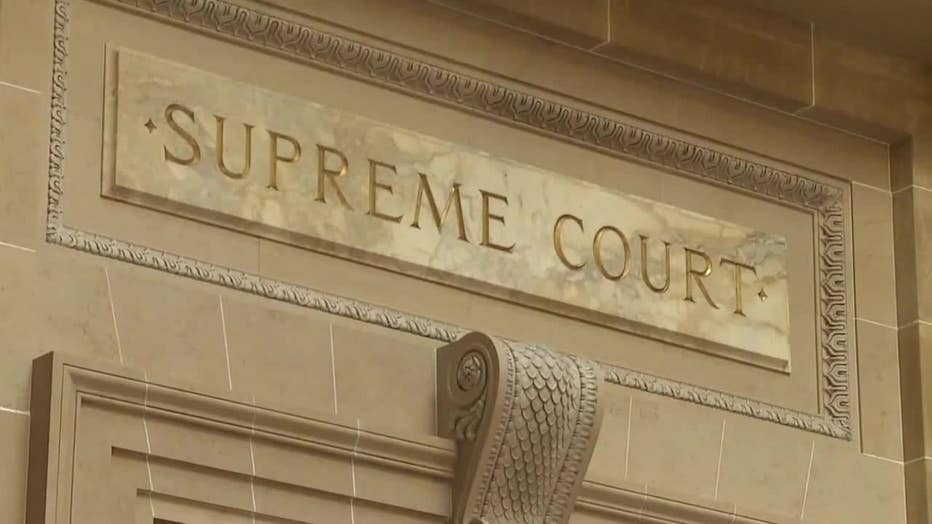 The candidates' pre-primary fundraising reports with the state show Protasiewicz spending the most – more than $1 million – followed by Dorow, Kelly and Mitchell.
Outside groups are also spending big, either for or against candidates. That explains all the ads you're seeing.