Wisconsin State Crime Lab, Kaul seeks 16 new positions
MILWAUKEE - A rare behind-the-scenes tour of one of Wisconsin's State Crime Labs offered a look at the important work done inside. Wisconsin Attorney General Josh Kaul made a request Wednesday, March 1 to help keep that work going.
"This is the criminal justice system we are talking about," said Kaul. "We have got to get it right."
You don't often get to see the inside of a State Crime Lab, but you can find the impacts of the work done here all over the criminal justice system.
"Without the analysts, we cannot hold these people accountable and get them their day in court," said Ozaukee County Sheriff Christy Knowles.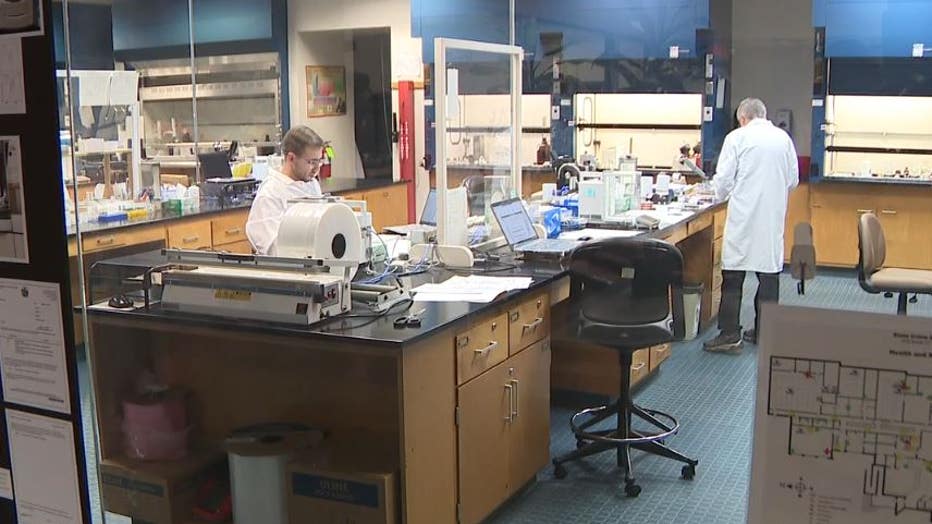 From helping solve cold case homicides to bringing justice, the work done at the Milwaukee State Crime Lab is complex.
"Of course, we all know about the parade case and that tragedy," said Waukesha County District Attorney Sue Opper. "I don't think any of you in this room realize the man hours that the Crime Lab professionals spent in assisting us in processing that vehicle, that weapon of death that was used by the offender in that case."
Kaul said one answer to rising demands on analysts is fairly simple.
"These are critical positions, not just to Crime Labs but to public safety in Wisconsin," said Kaul.
SIGN UP TODAY: Get daily headlines, breaking news emails from FOX6 News
Seeking support and budgeting for 16 new State Crime Lab positions, Kaul took lawmakers on both sides of the aisle on a behind-the-scenes tour.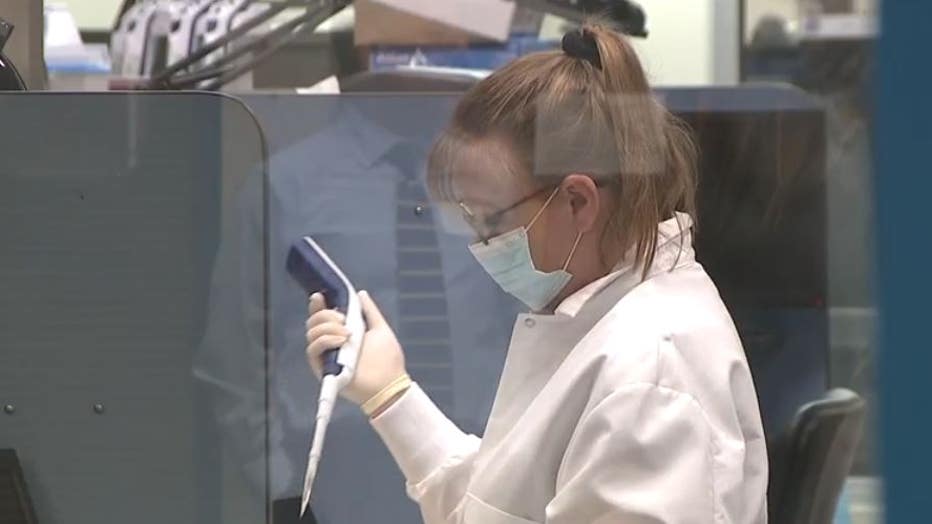 "Continuing to stay ahead of the curve is really important, both to make sure the criminal justice system is functioning, but also because juries expect to see the presentation of scientific evidence," said Kaul.
Kaul said there's now more demand for DNA analysis with more sexual assault cases being reported. There is also more demand for toxicology with the increased prevalence of fentanyl and evolving synthetic drugs.
"To continue to meet the demand while maintaining that rigorous level of quality that's expected of us, we need additional hands to help get the work done," said Nikki Roehm, Wisconsin DOJ Division of Forensic Sciences.
Criminal justice leaders say the results of that work go far beyond the lab.
"Public safety is something everyone cares about, and we all agree we can do better, but we need staffing of highly-trained, qualified individuals," said Opper.
Kaul said given the budget surplus the state currently has, this is a good time for the Legislature to make an investment in the Crime Lab.
The state crime labs assist all Wisconsin counties and currently have about 190 staff members based at facilities in Milwaukee, Madison and Wausau.