Wisconsin redistricting maps; Republican appeal planned
MILWAUKEE - Wisconsin Republicans said they will ask the United States Supreme Court on Monday to consider their challenge of the state Supreme Court's decision in favor of Democratic Gov. Tony Evers' redistricting maps. The Wisconsin Legislature's Republican leaders also asked the state Supreme Court to put its decision on hold, pending the appeal.
It is not just Republicans considering their options.
"It's a sad day," State Sen. Lena Taylor (D-Milwaukee) said in an interview with FOX6 News. "Fairness for party might be better, but fairness for people of color show inequities that we have to figure out how to make our voices heard."
And that might entail another federal legal challenge.
"It's something that has to be talked about, not only for myself but as the Wisconsin Legislative Black Caucus, I would assume that we will have that conversation," Taylor said.
Taylor's Senate district will now include a sliver of Menomonee Falls. The new maps also create an additional African American-majority Assembly district, the seventh total, but Taylor said that actually waters down the Black vote, trimming the higher percentages in the current six districts by spreading the numbers out in seven districts.
"You can just see 'seven' (districts) and say, 'That's more.' But you have to look at the percentages of people, and African Americans in particular, in each district, and you have to look at the totality of the circumstances," Taylor said. "What does that mean? Mass incarceration's effect on that number, voter turnout on that number, and voter age of the population on that number. And if you look at those, then the percentages that are presented are such that we're not at 51% districts, we're not at the percentages that we were at in our community, we will now be at percentages that are equal to 40 or less percentage, maybe 30-ish percentage of African Americans when you consider the totality of the circumstances of voter turnout, mass incarceration and voter registration. All of those things would mean we really should have higher percentages in each of the districts."
The once-a-decade U.S. Census leads to a once-a-decade fight over new legislative district maps. The state's Republican-controlled legislature and the Democratic governor could not agree, so the Wisconsin Supreme Court weighed maps submitted by lawmakers, the governor, and outside groups.
In the fight over who represents you, the Wisconsin Supreme Court on Thursday sided with Democratic Gov. Tony Evers – picking his redistricting maps. The majority said his proposal had the least change from the previous maps. The justices had previously told the parties in the case that they would pick the maps that had the least change.
Justice Brian Hagedorn explained the rationale for the majority. "In their senate proposals, both Governor Evers and the Legislature move a nearly identical 7.8% of voters to different districts (92.2% core retention), with a slight edge to the Legislature for moving 1,958 fewer people. However, in their assembly map proposals, Governor Evers moves 14.2% of voters to new districts, while the Legislature moves 15.8% (85.8% vs. 84.2% core retention), a difference that affects 96,178 people. No other proposal comes close."
"These maps come a little closer, not all the way, but a little closer to ensuring we have fair elections in Wisconsin," said Sachin Chheda with the Fair Elections Project. "Republicans are still guaranteed a majority, but they are likely to have a smaller majority, if they get less votes."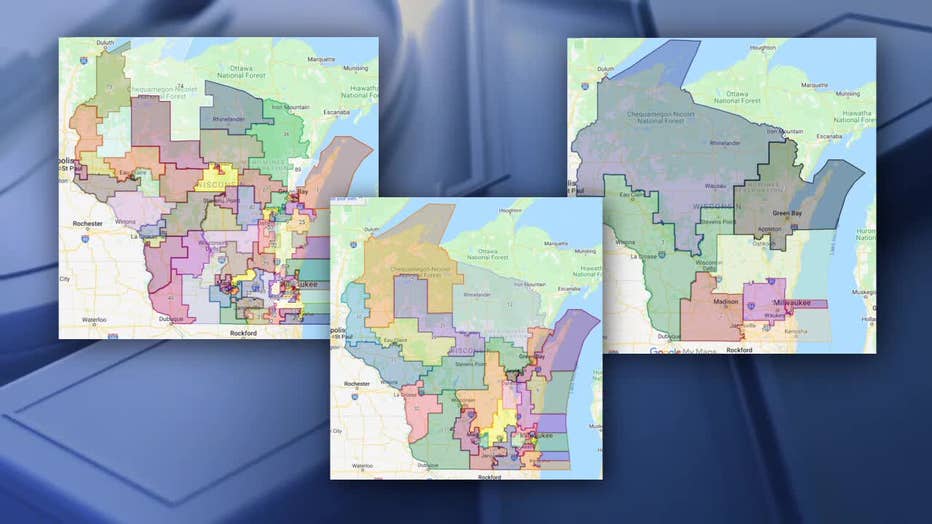 State Assembly, Senate and Congressional maps submitted by Gov. Tony Evers
Assembly Republicans currently have a 61-38 seat majority. In the Senate, Republicans have a 21-12 edge.
"The new map has good news for both Republicans and Democrats," said Joe Handrick, Common Sense Wisconsin executive director. "The new map still strongly favors the GOP to control the state legislature for another 10 years. For Democrats, the court does move more districts into the Democratic column."
Evers celebrated the win. "Hell yes. The maps I submitted to the Court that were selected today are a vast improvement from the gerrymandered maps Wisconsin has had for the last decade and the even more gerrymandered Republicans maps that I vetoed last year," he said in a statement. "Today's ruling isn't a victory for me or any political party, but for the people of our state who for too long have demanded better, fairer maps and for too long went ignored—today's victory is for them." 
FREE DOWNLOAD: Get breaking news alerts in the FOX6 News app for iOS or Android.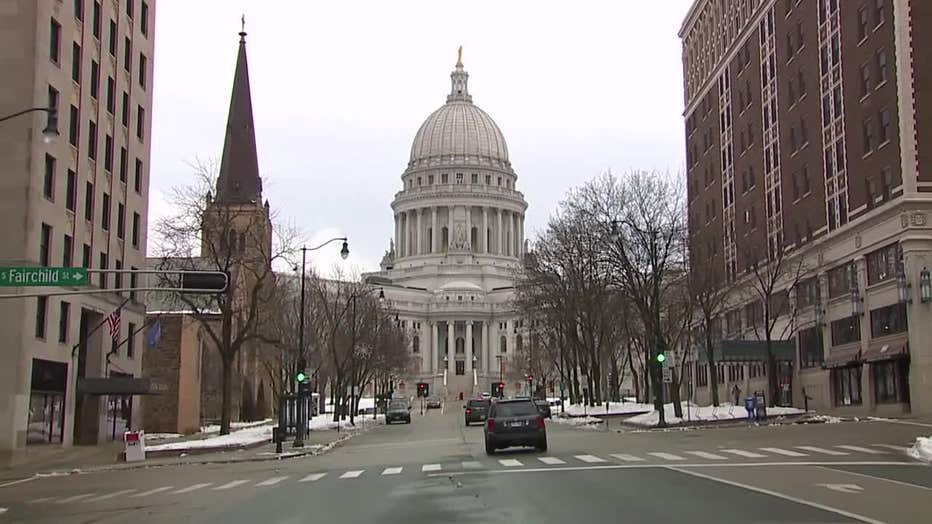 Wisconsin Capitol in Madison
The maps pair a number of incumbents – that refers to incumbents living in proposed districts of other incumbents.
State Sen. Dale Kooyenga (R-Brookfield) will no longer live in his district but will be living in Senate District 8 – which is represented by fellow Republican State Sen. Alberta Darling (R-River Hills). She is not up for reelection this year, so she keeps her seat. But his current District 5 is up for a vote this year. That means Kooyenga could decide to move to run again in the 5th, not run, or he could wait until Darling's seat is up for a vote in 2024 and then compete in a primary against her, if she decides to run for reelection.
Darling's office said they wouldn't be commenting on the maps, while Kooyenga's office didn't respond to a request for an interview.
Kooyenga did tweet after the state court's ruling, "My thoughts? ……Romans 8:28: And we know that in all things God works for the good of those who love him, who have been called according to his purpose."
Then, on LinkedIn, Kooyenga criticized the maps.
"Governor Evers, with the assistance of the Wisconsin Supreme Court, has removed me from the State Senate…We anticipated a tough election campaign this year and at first glance, it appeared that would be the case. The maps released on Thursday, drawn up by Governor Evers's staff (with no pubic input) makes the 5th Senate District a +19 Biden district."
The Brookfield Republican said he was confident he could still win in a district President Biden won handily, but then the senator says step two was the mapmakers drew Kooyenga's district out of that 5th District. "Our home is just 9 homes, 1 block, into the 8th Senate District."
"Poof! Dale is gone," he wrote.
He went on to say it's a privilege to serve, not a right, so he's not a victim. He says, "I'm very confident in God's plans and looking forward to redirecting the time I have spent in state service into my family, business, and Army career if SCOTUS doesn't intervene. We're in the fight for our principles for the long haul so this story is far from over."
While that seems to suggest there won't be a Kooyenga-Darling primary in 2024, voters could see Republican incumbents battling each other in a primary as early as this year.
"Those legislators will have to decide whether they're going to run against their colleague in a primary, or if they're going to move, or if they're not going to run again, and that happens every ten years," Chheda said.
The Evers' maps also pair Republican State Rep. Dan Knodl of Germantown and State Rep. Barbara Dittrich of Oconomowoc. He says he is really surprised with the Wisconsin Supreme Court decision, because the justices had said they wanted to go with the least changes, but his district is changed. He pointed out his current suburban seat was seen as competitive between Democrats and Republicans, but his new district will be even more Republican. 
"In Gov. Evers maps, there's actually fewer competitive districts than under the old law. In the State Assembly, that number drops from 17 to 12," said Handrick. "What that means is there's going to be even more districts that are either very Republican or very Democrat."
In one of those even more Republican districts, Knodl says he expects he will run in the fall. 
With the legal battles still raging, the clock is ticking, with nomination papers due in June.
If you would like to see where you fall in the new maps, they are available online: