Jefferson County home explosion, retired firefighter killed
TOWN OF ROME, Wis. - A retired Jefferson County firefighter died as a result of an explosion at a home on West Water Street in the Town of Rome on Tuesday afternoon, July 27.
Emergency crews were dispatched to the scene moments after the explosion shortly before 2 p.m. Officials said the debris field from the explosion was roughly a full city block in Rome, a town of around 700 people that sits west of Sullivan.
The cause of the explosion may have been a natural gas leak, officials said.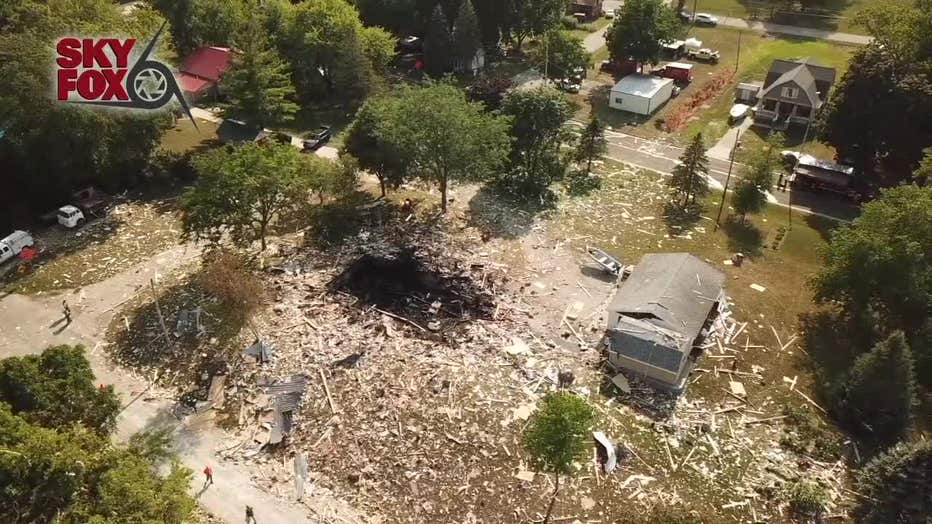 We Energies crews were dispatched to the scene and disconnected the gas and electricity for the residence. Once that was done, firefighters were able to fully extinguish the fire. 
Roughly 1,200 people lost power as a result of the explosion. All were expected to be restored in short order.
There were no other injuries.
People living from as far as 10 to 12 miles away told FOX6 News the explosion was felt that far away.
FREE DOWNLOAD: Get breaking news alerts in the FOX6 News app for iOS or Android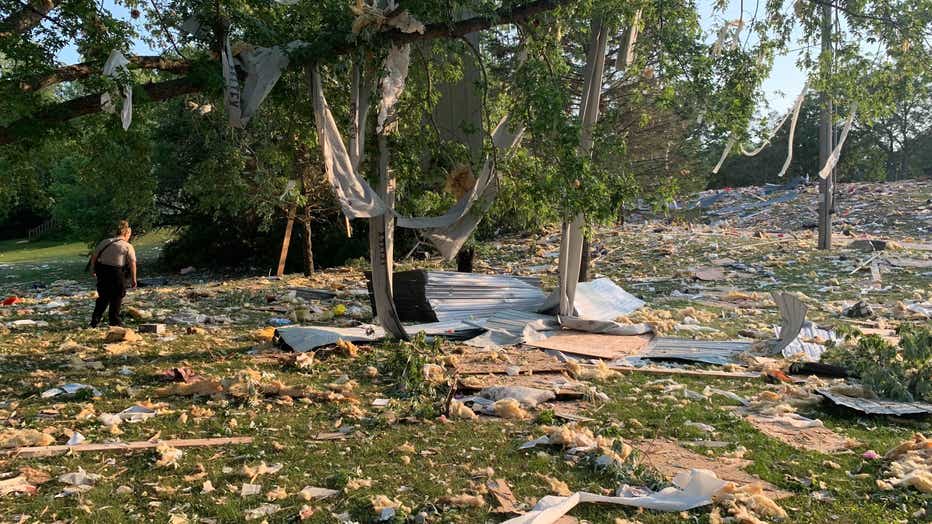 Neighbors and witnesses said they're in disbelief over what happened.
"Knocked open cabinet doors and knocked pictures off the wall," said Pete Conroy.
Across the street, neighbors first heard the blast and then walked outside to see their yards covered in debris, but everyone said they'll deal with that later. Their immediate concern was for the family that lost a loved one. 
Richard Dickow said he'd thought a tree fell onto his home so he ran outside to see shards of sheet metal, insulation and more debris scattered throughout the property. He quickly realized tragedy struck the quiet neighborhood.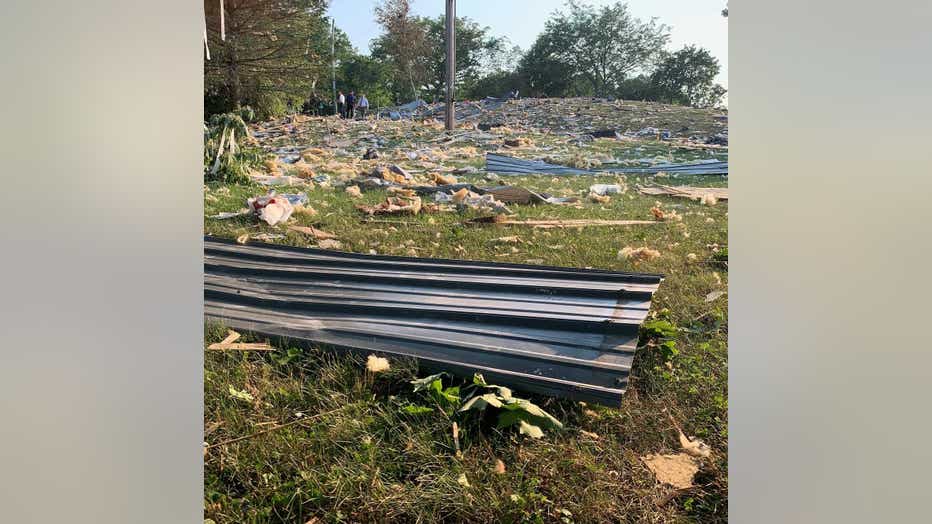 "Then I ran across the street, ran up the hill thinking I was gonna be able to help or something," said Dickow. "The house was completely gone, so I knew there was nothing I could do."
Once the flames were knocked down by nearly a dozen responding agencies, firefighters searched the home and found the victim inside. Authorities said he was the only person home at the time.
"It's tragic. It's devastating, you know. They've lost a loved one," said Deputy Sheriff Jeffrey Parker. "So my sympathy and condolences from the sheriff's office and from all the fire and EMS that's been out here today."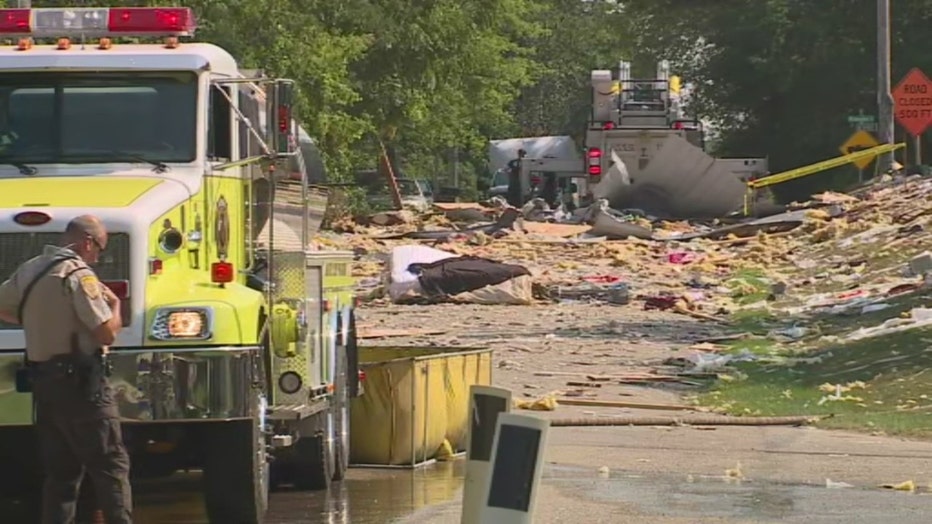 Crews at scene of home explosion in Rome, Jefferson County.
FOX6 News has learned the victim was a retired Rome firefighter. The flag at the fire district was lowered to half-staff in his honor Tuesday night as the small town deals with heartbreak.
"Everybody liked him, you know. He was a good guy," said Dickow.
The Wisconsin DOJ's Division of Criminal Investigation, which serves as the State Fire Marshal, took over the investigation Tuesday evening to assess what provided the spark that caused the home to explode.