Election subpoenas: Testimony still expected, investigator says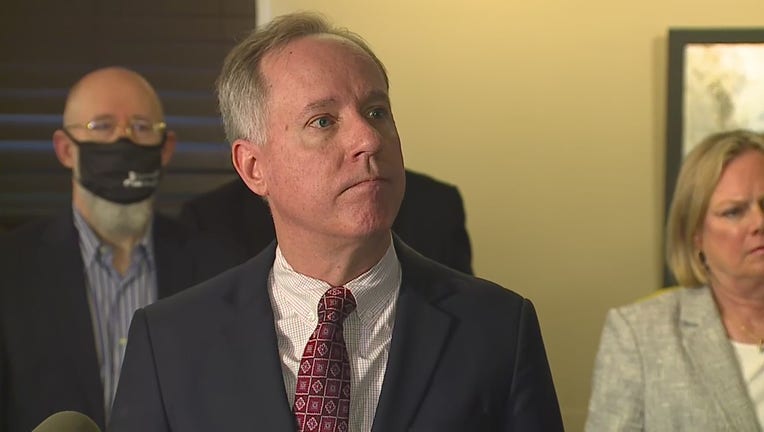 article
MADISON, Wis. - A judge on Friday, Oct. 8 ordered Wisconsin Assembly Speaker Robin Vos to turn over records related to an investigation he started into the 2020 presidential election, saying the Republican "unjustifiably withheld" them.
Also on Friday, the head of the investigation, Michael Gableman, faced calls to resign after he compared reporting on the probe by the state's largest newspaper to Nazi propaganda. He also waffled on whether mayors and other officials from the state's five largest cities will have to sit for interviews with him as part of the investigation.
Vos hired Gableman to conduct an investigation into the presidential election won by President Joe Biden in the face of pressure from Donald Trump and conservatives who claimed without evidence that there was widespread fraud. Gableman is being paid $11,000 a month in taxpayer funds for the investigation, which has a budget of $676,000 that could grow.
SIGN UP TODAY: Get daily headlines, breaking news emails from FOX6 News
"What they're doing over at the Journal (Sentinel) would make Joseph Goebbels blush," Gableman said in an interview on "The Dan O'Donnell Show" in reference to Adolf Hitler's head of propaganda.
Gableman later said he retracted the comparison.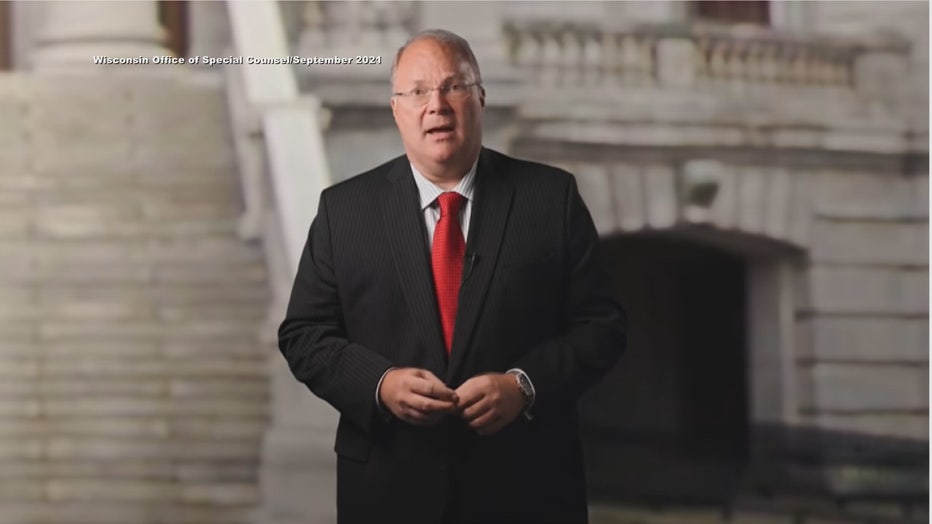 Democratic state Rep. Lisa Subeck, who is Jewish, said Gableman should resign or Vos should end his contract because of the comments.
"Certainly what he said is absolutely inappropriate and uncalled for," she said. "I think in this case, his words disqualify him from being in a position of trust."
Vos declined to comment.
FREE DOWNLOAD: Get breaking news alerts in the FOX6 News app for iOS or Android.
The judge's order that Vos produce records related to the investigation came hours after the liberal government watchdog group American Oversight sued, saying Vos had been unresponsive to its record requests. Dane County Circuit Judge Valerie Bailey-Rihn told Vos to immediately release the records or appear in court on Nov. 5 to explain why he can't.
Vos had no immediate comment on the order, but he previously dismissed the lawsuit as "frivolous" and an attempt "to intimidate us into not doing a full investigation."
The lawsuit names Vos and Assembly Chief Clerk Ted Blazel. It alleges that they have not turned over requested records that include details about how the money is being spent. Similar records requests filed by The Associated Press and other news outlets have also not been fulfilled.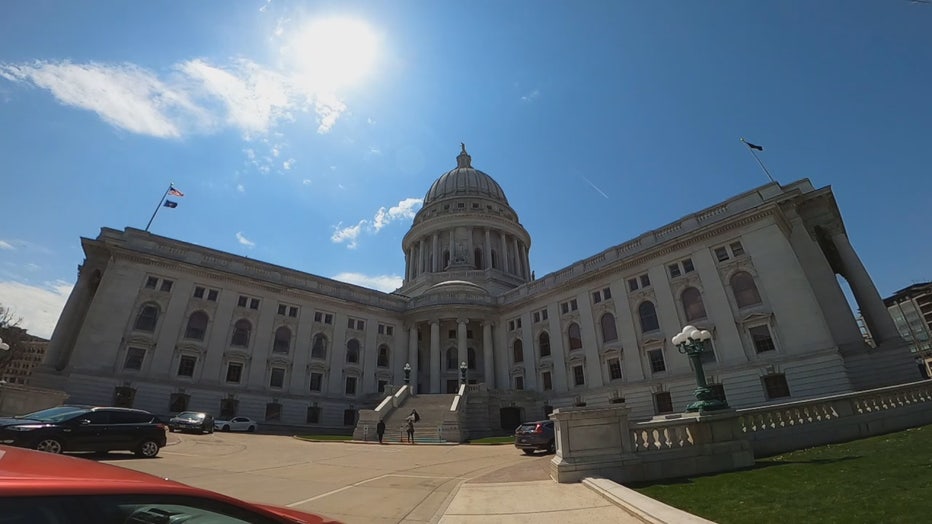 Gableman sent a letter to the AP on Thursday, saying his office was in the process of reviewing the open records request.
"As a newly created office, a wide and substantial variety of logistical or other issues needed office attention in a very compressed time," Gableman said.
The lawsuit came at the end of a tumultuous week that saw Vos sign subpoenas sought by Gableman to compel testimony from election clerks and mayors in Wisconsin's five largest cities, which all voted for Biden last November. But in a dramatic about-face on Thursday, another person working on the probe with Gableman told city attorneys that no one would have to testify for now.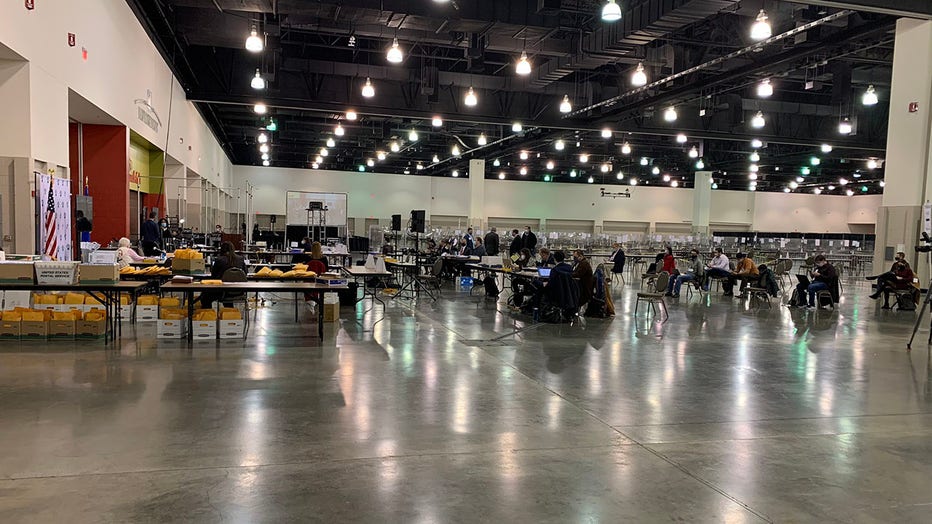 Milwaukee County Board of Canvassers ready to certify recount of Election Day ballots
Gableman on Friday said he expected full compliance with the subpoenas and that the interviews would still take place if needed.
"They're going to show up now, all of them, unless we reach an agreement specifically otherwise," Gableman said.
Gableman said Madison, Racine and Kenosha officials had been cooperative, but that investigators had not heard back from Green Bay of Milwaukee officials.
"I haven't heard anything, at all, whatsoever. There was a subpoena that was dropped off in our office. I don't know that it was legally served," Milwaukee Mayor Tom Barrett said Friday. "I'm just waiting to hear what the next step is."
Mike Haas, city attorney for Madison, said he was contacted by Andrew Kloster, who is working with Gableman, and told that the planned testimony sought under the subpoenas had been canceled. Instead, the cities were asked to turn over documents related to the election that had already been provided in response to previously made open records requests, Haas said.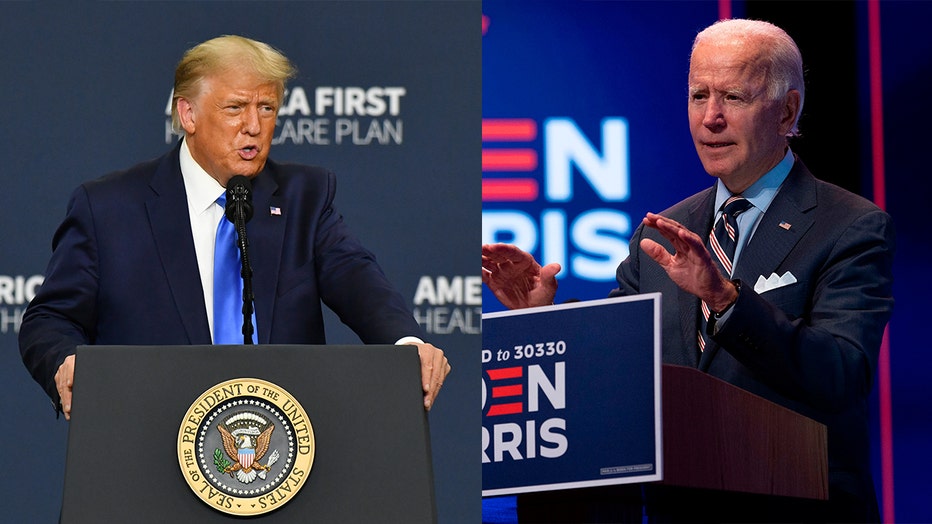 President Donald J. Trump talks about his healthcare vision and signs executive order in Charlotte NCÂ United States on September 24, 2020 and Democratic Presidential Candidate Joe Biden speaks during a press conference after meeting with public heal
Kloster sent Haas an email on Friday confirming that, saying whoever delivers the requested materials need only drop it off and "will not need to spend any substantial time with us."
Kloster worked in Trump's administration and posted online in April that "the 2020 presidential election was stolen, fair and square."
"The issue is that we need our own army of local bureaucrats," Kloster wrote. "And we need to fight for our locales. We need our own irate hooligans (incidentally, this is why the left and our national security apparatus hates the Proud Boys) and our own captured DA offices to let our boys off the hook."
Kloster's involvement with the investigation was first revealed in September, when his name was attached to a document that was mailed to Wisconsin election clerks.
Statement, provided Oct. 9, by city of Milwaukee Attorney Tearman Spencer:
On behalf of the City of Milwaukee, it is in the best interests of all that former Wisconsin Supreme Court Justice Gabelman, on behalf of Wisconsin Assembly Speaker Robin Voss, has withdrawn the subpoena directed at our mayor and election officials.  Our office will cooperate with any legitimate Open Records requests for documents and/or data.  Our focus, as always, is to continue to improve Milwaukee's election processes such that the public remains confident that every election is fair and equitable.
At Thursday's news conference at City Hall, which I held to discuss the election subpoenas, afterward, a reporter asked about the operation of the City Attorney's Office.  This matter has received recent media attention and I will address it now.  When I defeated and replaced the incumbent city attorney, Grant Langley, he had been in office since 1984.  The People of Milwaukee wanted change, and I have brought change and will continue to do so.   While there are some who don't accept this new reality, there are also certain facts the public should be made aware of.
One of the things that should be noted is there are several open cases that are many, many years old, nearly up to two decades.  Yes, approaching 20 years old.  A number of these cases are far from resolution or even ongoing attention.  Justice delayed is often justice denied. 
To be clear, I intend to aggressively represent my clients, which are the City Government and People of Milwaukee.  One other matter should be addressed.  After the press conference yesterday, the question was raised about complaints filed by employees in the City Attorney's Office.  Our office intends to follow the most modern and up-to-date, best practices on employment relations.  I will consult professionals to ensure that such practices take place.  As part of those best practices, maintaining the confidentiality of employee personnel records is of paramount importance.  
Therefore, our office will not be responding to any specific complaint as that would obviously violate the principle of protection of the privacy of the employee.  We live in a free country and unless there is a legal restraint anyone can say whatever they want under their constitutional right to Free Speech.  But I have a duty as a lawyer and as the head of the City Attorney's Office to ensure that we respect and follow not only the laws, but the traditions which we have in place, and I will continue to do so.  
Further questions on employment issues should be addressed to our office in a manner that will allow us to respond appropriately.  However, that response will not involve commenting on any specific employee, nor specific complaint.  Any City of Milwaukee employee as well as any employee in the state has the right to file a complaint if they feel it is appropriate and those complaints will be handled consistent with the state and federal laws which might apply.
Statement from the city of Green Bay:
"Similar to the other cities, Green Bay's city clerk is no longer being requested to testify on October 15. We have had conversations with the office of the special counsel, and we will be providing already publicly available election-related materials to them. The city will continue to discuss with the office of special counsel their requests for information as they evolve."