Wisconsin COVID-19 vaccine registry to launch on March 1
MADISON, Wis. - The state is marking two promising milestones this week in its COVID-19 vaccine rollout. As coronavirus cases continue to remain at levels we haven't seen since last September.  
For the first time in the state's COVID-19 vaccine rollout, the number of people receiving their second shot Thursday has exceeded those getting their first.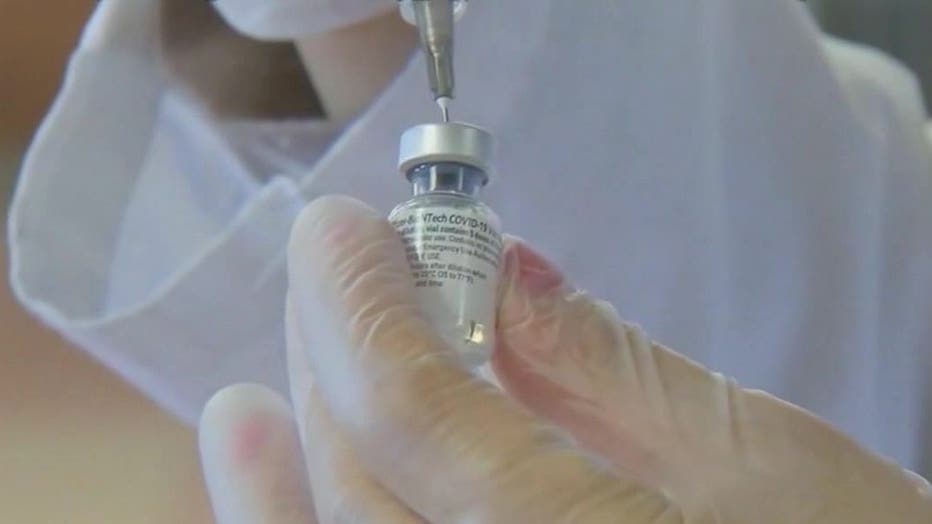 "So let's all please remember our good vaccinators who are doing due diligence to get their second doses as well," DHS Deputy Secretary Julie Willems van Dijk said.
This is after the state surpassed one million total doses administered Wednesday.
Wisconsin's weekly allotment from the federal government is also expected to grow. 
"Next week, we will have 115,000 doses—first doses—to distribute to our vaccinators. which represents a 64% increase from mid-January," she said.
Willems van Dijk estimates 50% of people 65 and older will be vaccinated by March 1, when the state opens up vaccine eligibility to other essential workers. She says tracking this new group will come with new challenges. 
"We're not going to know exactly who's vaccinated in the next few weeks—who is an educator, who is a grocery store worker, who is a utility worker," she said.
At the same time, the state will be launching the Wisconsin COVID-19 vaccine registry, an online tool to help residents make an appointment for their shots at a location near them. Those who are not yet eligible are placed on a waitlist. 
Ten different public health agencies will test the software next week including Racine and Waukesha counties and the city of Wauwatosa.
Only local and tribal health departments will be able to participate in the registry in March. 
On April 1, the registry software will open up to all other vaccinators around the state. 
Vaccinators have the choice to opt in.