Wisconsin car dealer service fees vary by hundreds
MAYVILLE, Wis. - A fee for filing paperwork catches the attention of one astute car shopper. It's a charge that can vary by hundreds of dollars, depending on the dealer. As Contact 6 found out, that inconsistency comes down to a single word in state law.
Laangela Sheri Davis in Mayville searched far and wide for a new family car.
"We needed an eight-passenger because I have six kids," explained Davis. "We were searching for a very long time."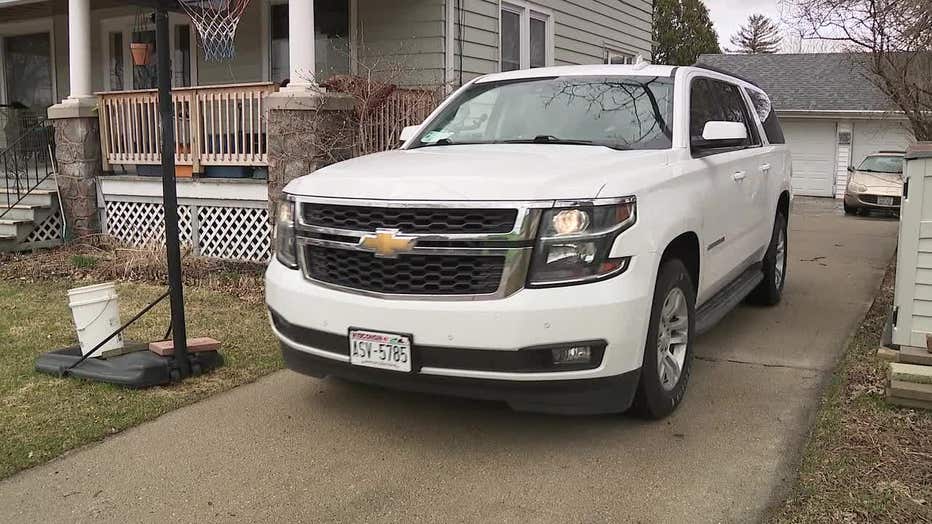 Before buying a Chevy Suburban in Illinois, Davis says she visited upwards of 20 auto dealers. During her visits, a charge posted on the vehicles caught her attention.
"We noticed that all these doc fees and dealer fees, they were all different," said Davis.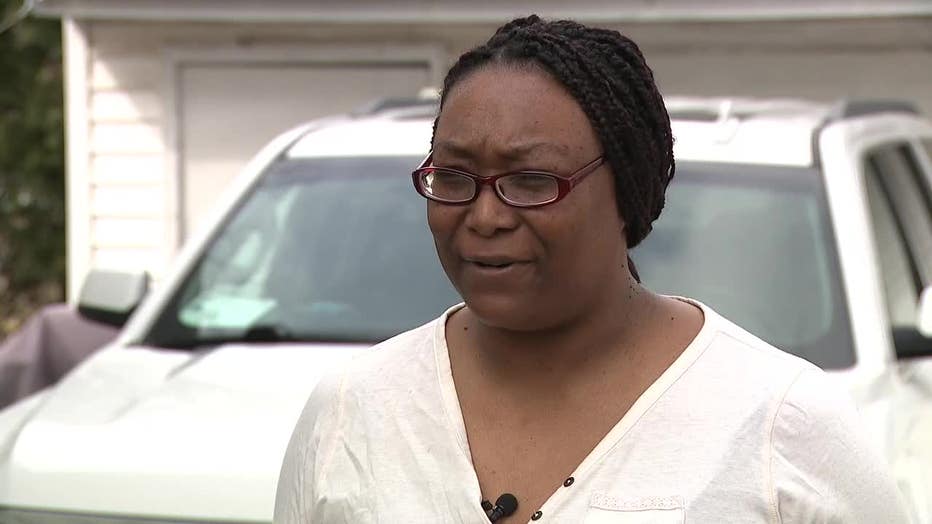 Dealers in Wisconsin can charge a service fee. It covers their costs for filing forms, doing inspections, storing information and any other steps required by consumer protection laws.
Davis wrote to Contact 6 questioning the range of fees she'd encountered.
SIGN UP TODAY: Get daily headlines, breaking news emails from FOX6 News
"We were trying to stay in our budget," said Davis. "[I saw] $199 all the way up, the highest one I ran into was $700."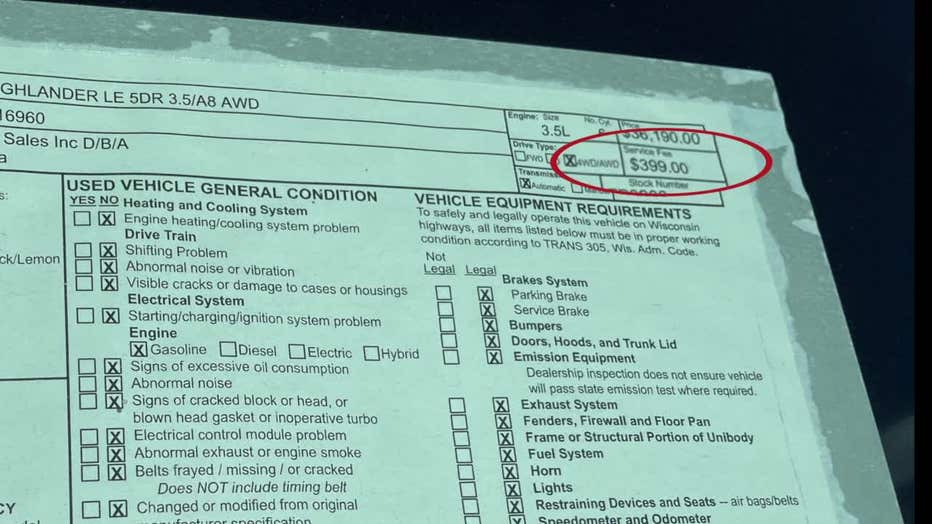 Contact 6 visited a dozen Milwaukee area auto dealers and found most display their service fee on the vehicle. Contact 6 spotted fees ranging from $295 to nearly $500. The range exists because the Wisconsin Department of Transportation allows dealers to set their own service fees. There's no cap. Charging a service fee is optional. Per Wisconsin Administrative Code, the fee charged by dealers must be "reasonable."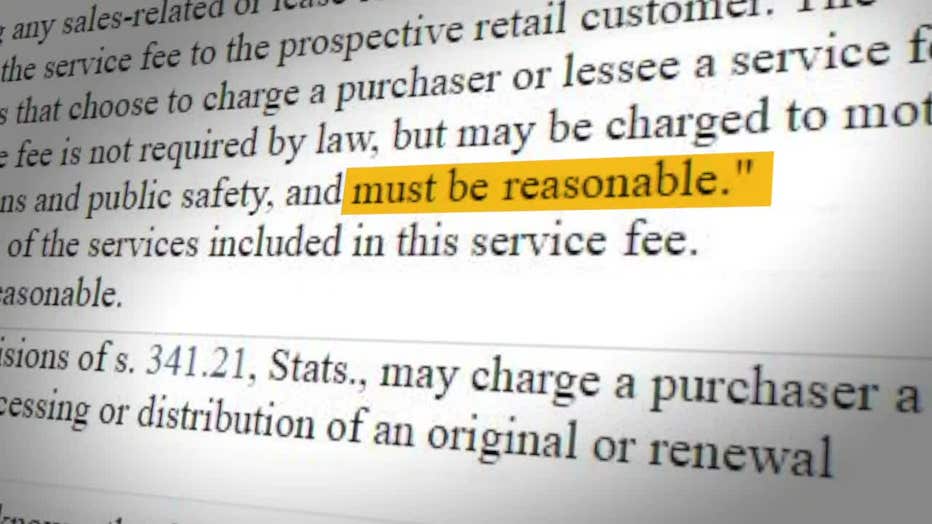 A Wisconsin DOT spokesperson tells Contact 6 that service fees may also include completing the Wisconsin Buyer's Guide, inspecting titles, disclosing lemon law notices and manufacturer information, and checking for recalls.
FREE DOWNLOAD: Get breaking news alerts in the FOX6 News app for iOS or Android
"It's kind of up in the air what the fee can be," said Susan Grzeskowiak, managing attorney at the Lemon Law Justice Center. "It's something that the DOT reviews and decides."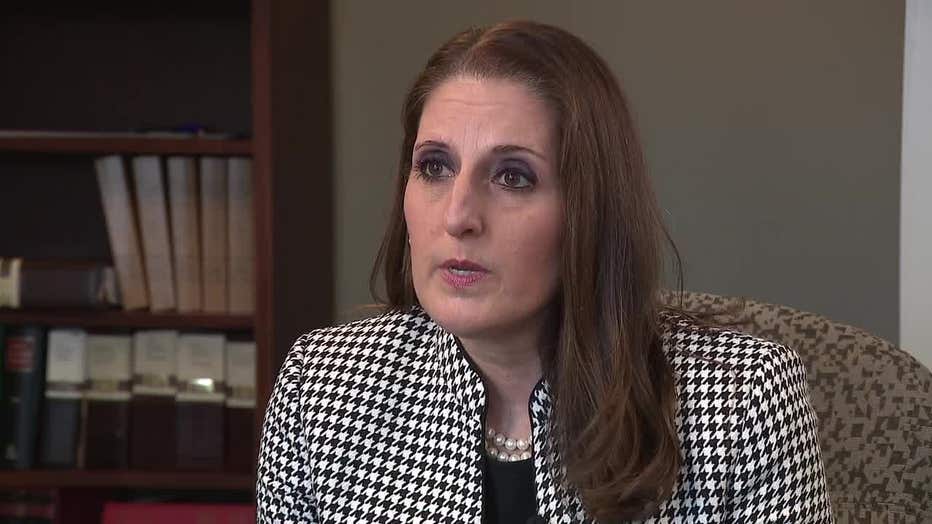 Susan Grzeskowiak, managing attorney at the Lemon Law Justice Center
Grzeskowiak says the law clearly states that dealers must disclose the fee to buyers. Some may not notice the service fee at all, but it should be visible on the vehicle purchase contract.
"I've definitely seen it increase. Sometimes, it's waived," said Grzeskowiak. "I've seen it go up over time by a few hundred dollars."
Some states do cap service fees. Wisconsin dealers don't have to report their fees to the state unless a consumer files a complaint.
"It was kind of concerning that I had to pay so much for a vehicle that is already high-priced," said Davis.
Davis says the dealer she bought her car from didn't charge her the fee.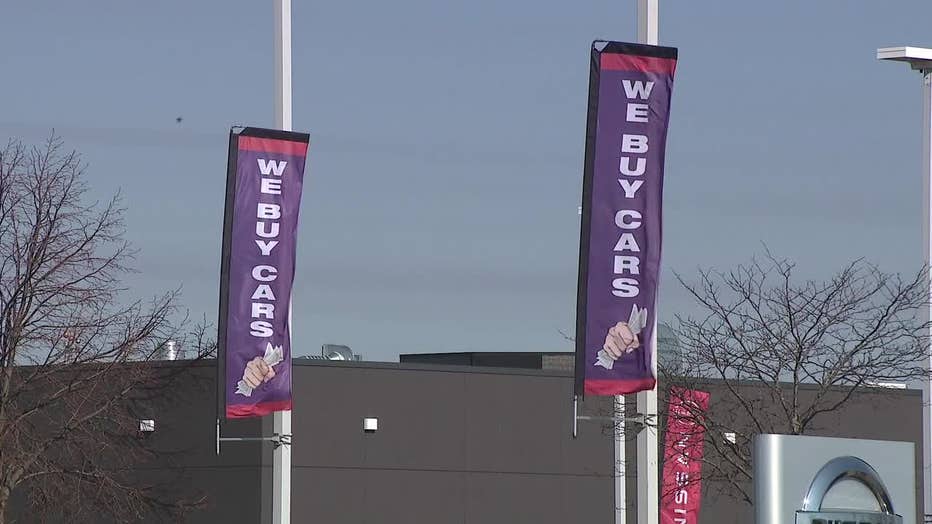 "We are definitely happy," said Davis. "There's no way I can pay $700 for fees."
Not all Wisconsin dealers charge a service fee. Among the many that do, they typically charge the same amount for every vehicle.