Wisconsin Assembly to send mask order repeal back to Senate
MADISON, Wis. - The Wisconsin Assembly plans to vote Thursday on ending the state's mask mandate issued by Gov. Tony Evers, a move that will send the question back to the state Senate, which could vote later this month to repeal the order.
That vote will not be the end of the health order because the Assembly is making changes to what already passed in the Senate. The Senate will have to vote once again.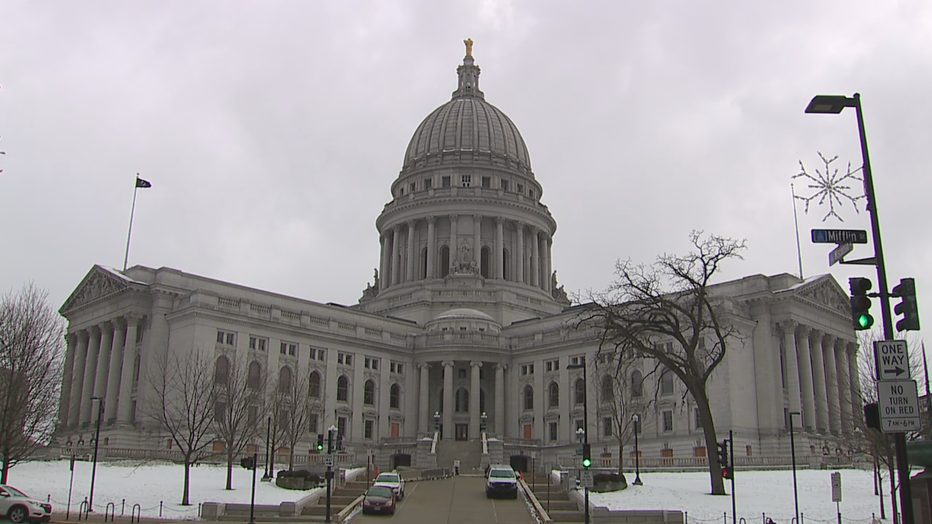 Wisconsin State Capitol, Madison
Wisconsin has seen nearly 6,000 COVID-19 deaths. When asked about the vote, Republicans point to Wisconsin law that says the governor can declare an emergency for only 60 days. Gov. Evers has issued repeated 60-day emergencies -- and since the summer, he used it to issue a mask mandate.
"We don't need the government to dictate it," said Assembly Speaker Robin Vos (R-Rochester).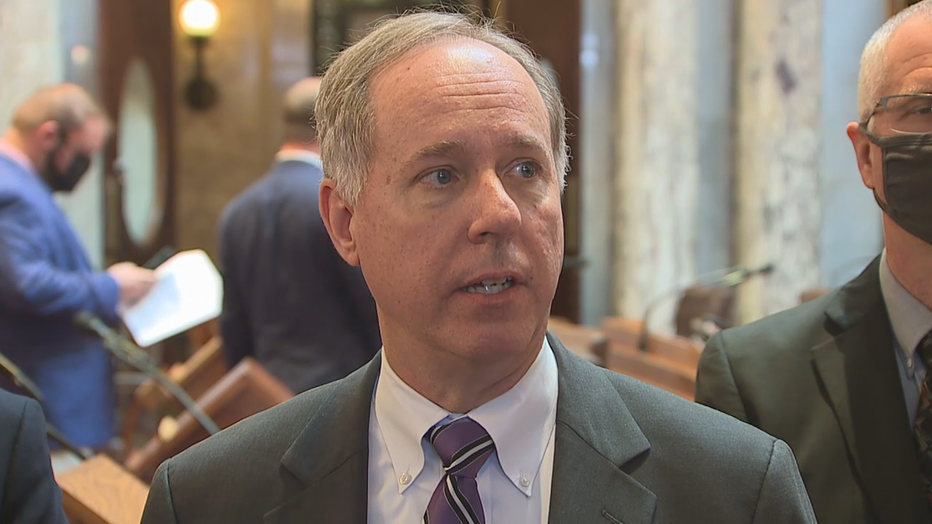 Assembly Speaker Robin Vos
"It just boggles the mind. They want to hurt more Wisconsinites. They want to, when we have these new strains that are coming in. We have three potential new strains mutations that are going to be coming down the line and that could be very significant here in Wisconsin, where we've already been a hotbed," said State Rep. Jonathan Brostoff (D-Milwaukee).
The vote on Thursday will come a week after state lawmakers were supposed to vote on the issue the first time. But that vote was delayed when it was discovered that without a statewide health emergency, the state would not qualify for roughly $50 million a month in extra federal food stamp money.
The Senate passed a fix, allowing the governor to declare an emergency for purposes of capturing that federal money. But Assembly Republicans say that was problematic  -- and the legislative counsel finds, "without limiting language in the amendment, the Governor would retain the authority under current statutes to issue any order the Governor deems necessary." 
Now Assembly Republicans will tighten the language.
"You're going to see different language from the Assembly making clear that any state of emergency that extends beyond that initial 60 days, is only for purposes of receiving federal funds," said Rick Esenberg from the Wisconsin Institute for Law & Liberty.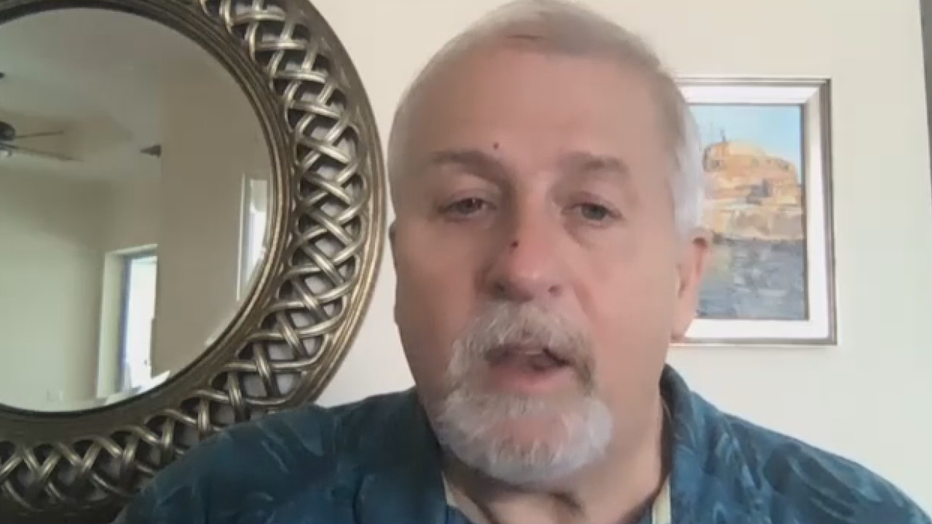 FREE DOWNLOAD: Get breaking news alerts in the FOX6 News app for iOS or Android
Mask mandates
Mask mandates are already in place in Milwaukee, Dane County, Beloit, Racine and Wauwatosa.
The state's seven-day average of new COVID-19 cases dropped again Wednesday to 1,270. That continues a decline that began in mid-November and puts new cases at its lowest average in five months. More than 545,000 people in Wisconsin have tested positive and 5,951 have died to date.
Meanwhile, Wisconsin continues to improve its vaccination rate compared to other states. It ranked 25th in the percentage of population that's received at least one dose, at 7.9%, according to the U.S. Centers for Disease Control and Prevention. The national average was 8.2% as of Wednesday.
Associated Press contributed to this post.