Wisconsin Arcadia wildfire reaches 3K+ acres, Fort McCoy contained
BLACK RIVER FALLS, Wis. - Wisconsin Department of Natural Resources fire crews and local agencies remained on the scene Friday, April 14 of the Arcadia wildfire.
The 3,092-plus-acre wildfire is 99% contained, officials said as of 6:30 p.m. Friday. It began Wednesday afternoon.
 The fire began on Fort McCoy's north end. As of 4:45 p.m., Fort McCoy officials said the facility itself was 100% contained and efforts there remain focused on extinguishing hotspots.
SIGN UP TODAY: Get daily headlines, breaking news emails from FOX6 News
No injuries have been reported. Three structures were damaged and one shed lost. 
All evacuations related to the Arcadia wildfire were rescinded as of noon Friday, and road closures that were in place for safety of the public and firefighters are lifted.
The DNR said a thorough investigation into the wildfire's cause is underway.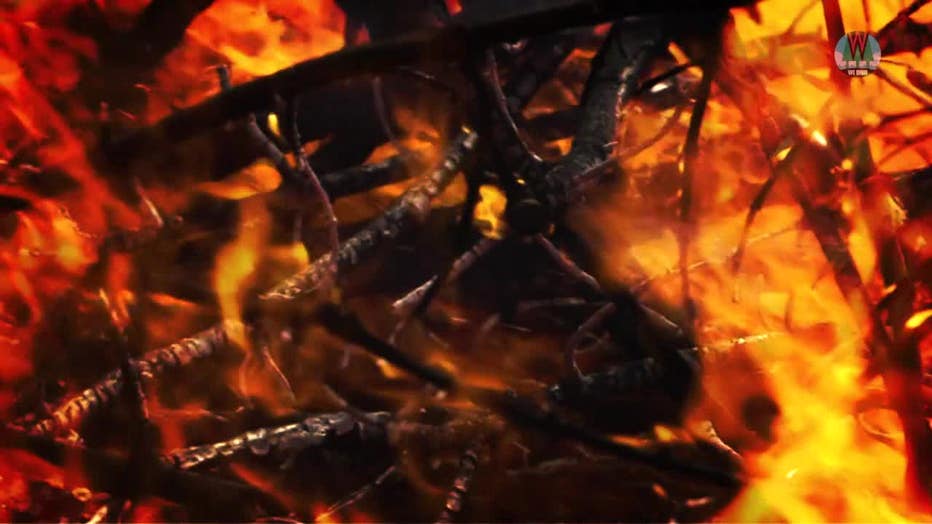 Wisconsin DNR wildfire image
Friday marked the third day in a row parts of the state were under a Red Flag Warning, which is rare for western Wisconsin where the Arcadia fire broke out.
Campfires, ashes from fireplaces, outdoor grills, smoking, chainsaws, off-road vehicles or other small engines have the potential to throw a spark, ignite a fire and spread quickly. The DNR urges extreme caution and asks residents to avoid burning until conditions improve.
DNR firefight details
The fire is burning in oak and pine. There is still active fire along containment lines and on the interior. Crews will continue to work overnight when fire activity lessens to secure containment lines and monitor for flare-ups and spot fires.
The steep and uneven topography makes it difficult for direct attack on some parts of the fire line, the DNR said. Safety is a main concern for ground crews, with a focus on equipment navigating steep slopes and unimproved roads and personnel staying aware of burning and falling hazard trees on the fire line.
The DNR Forestry Incident Management Team that has been in command of the fire is developing a transition plan with an anticipated demobilization on Saturday, April 15. Some DNR resources may remain on the fire pending operational needs identified in the plan.