All or Nothing winning ticket worth $100K sold in De Pere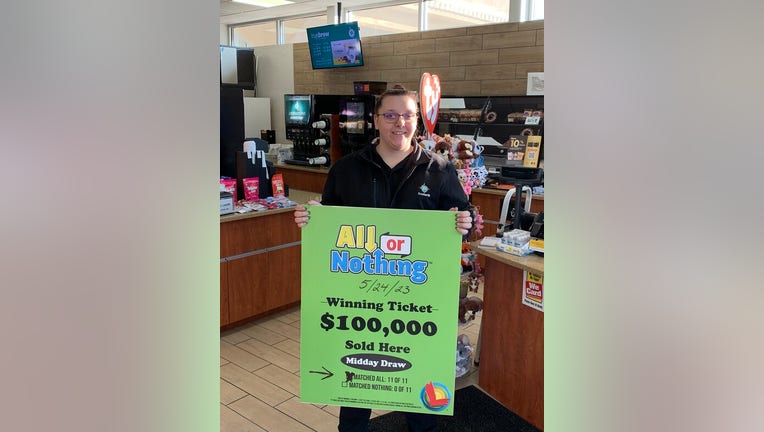 article
DE PERE, Wis. - Someone who bought an All or Nothing ticket in De Pere is smiling pretty big after winning $100,000 on Wednesday, May 24.
The person purchased the winning ticket from True North Riverside near Honey and Cook Street in De Pere.
Gina Verhage, True North Riverside manager, said, "I'm so excited about selling a $100,000 winning ticket at my store!"
SIGN UP TODAY: Get daily headlines, breaking news emails from FOX6 News
Wisconsin Lottery retailers who sell winning tickets over $599 receive a two percent Retailer Performance Winning Ticket Incentive, up to $100,000.
All or Nothing players can win the $100,000 top prize by matching 0 of 11 numbers or by matching 11 of 11 numbers. The winning numbers drawn for Wednesday were: 2, 3, 7, 8, 9, 10, 11, 16, 17, 18 and 22. The Wisconsin Lottery said the odds of matching all 11 numbers is 1 in 315,715. Drawings are held seven days a week, twice daily. 
Information on how to claim a prize is available at wilottery.com/winners/claim-prize. All winning Lottery tickets need to be signed. Lottery tickets are bearer instruments; whoever signs the back of the ticket is considered the rightful owner.