West Bend Lakes Golf Club a total loss following fire Sunday
TOWN OF TRENTON, Wis. - Community members are doing their best to help the West Bend Lakes Golf Club after fire destroyed the clubhouse on Sunday, March 14 -- and force twenty people who were inside to flee the building. 
It is as if a bomb went off. A new air conditioning, melted -- a week's old washing machine, wrecked. 
According to the Washington County Sheriff's Office, authorities were notified of the fire at West Bend Lakes in the Town of Trenton just before 2 p.m. on Sunday. A caller stated there was smoke coming from the ceiling in the bar. The first arriving Newburg Officer advised that there were flames and smoke observed in the kitchen behind the exhaust hood of the deep fat fryers.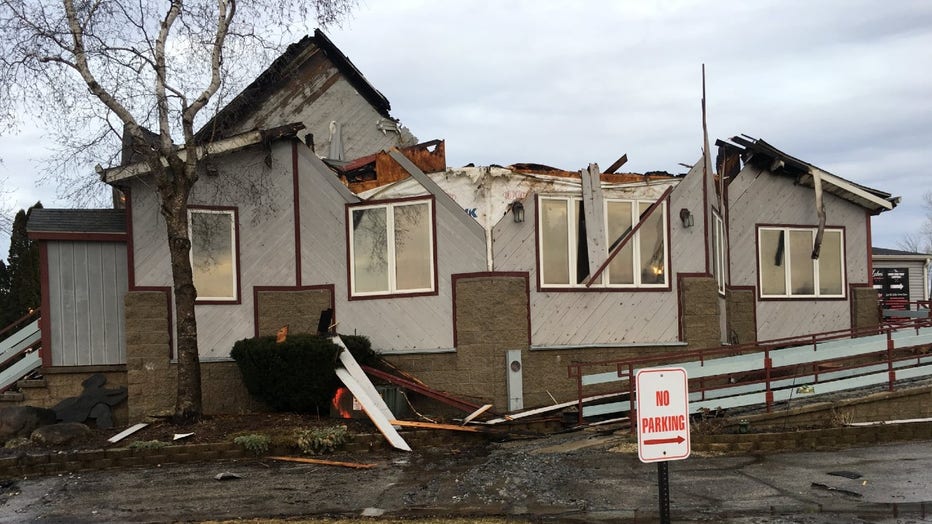 The building is a two-story structure with a Pro Shop, bar, kitchen, and dining area. The fire quickly spread into the attic rafters, then out of the roof. Officials say roughly 15 different agencies responded to the call. It took them hours to put on the fire.
The fire was contained to the main building and did not spread to any other outbuildings. The building and contents are a total loss.
FREE DOWNLOAD: Get breaking news alerts in the FOX6 News app for iOS or Android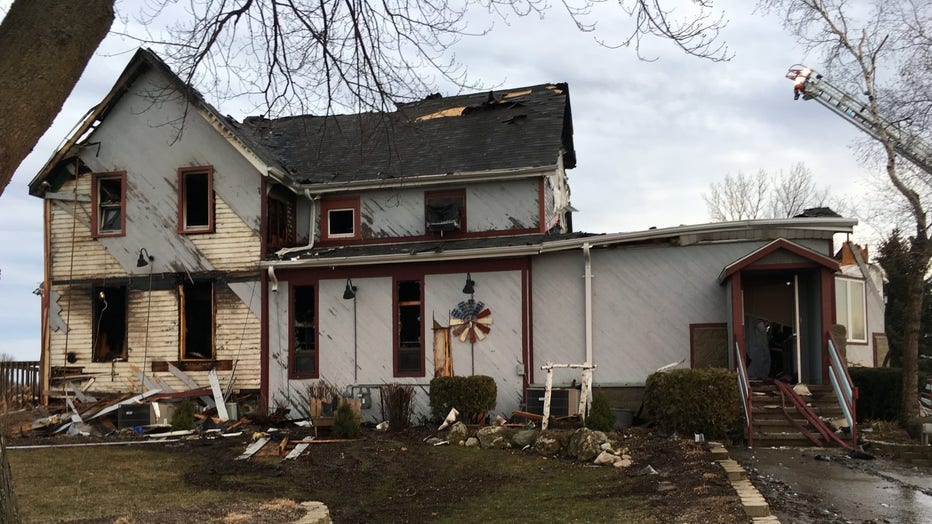 The estimated monetary value of structure and contents is yet to be determined. The origin and cause of the fire is still under investigation by the Newburg Fire Department.
A day later, the owners of the club are showing their appreciation -- as noted in a Facebook post. They shared thanks and blessings with those who responded to the fire -- as well as those people who have offered to help them recover.
The owners say they are trying to figure out how to handle the building. They indicated golf, in some manner, will resume as early as Wednesday, March 17.
Learn more about the future of the club or how you might be able to help.