We Energies flagger hit, Waterford man said 'I did it:' complaint
TOWN OF BURLINGTON, Wis. - A Waterford man was charged with hit-and-run and more after striking a We Energies flagger with his truck Tuesday, March 21. Prosecutors say when deputies showed up at his home, he told them, "I did it." 
Court records indicate this isn't Bob Slominski's first hit-and-run.
Sheriff's officials said Slominski was headed south on Honey Lake Road approaching Spring Prairie Road in the Town of Burlington around noon Tuesday.  After hitting the flagger, he backed up and fled northbound on Honey Lake Road.  
Deputies interviewed Slominski, 41, at the Racine County Jail. He said he was headed to an Alcohol and Other Drug Abuse class in Burlington, but the complaint states he was "unable to detail" where. The complaint indicates he has two prior OWI convictions and was out on bond for a third.
He claimed he sneezed and dropped his phone. He was trying to find it, and once he did, he looked up and saw the victim but said "it was too late to stop." He said he "panicked" and "took off" because he doesn't "like to see people in pain" and can't "be around people who are in pain."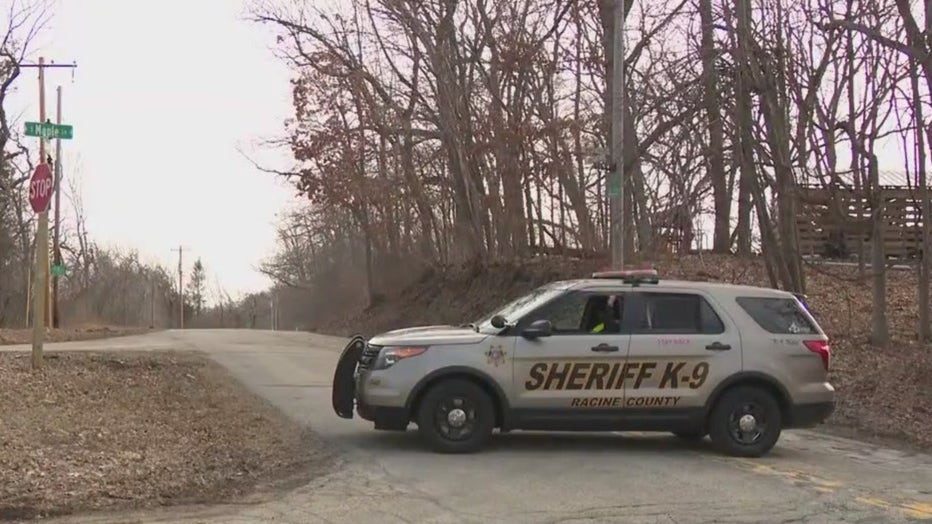 Slominski said he went home and tried to cover his truck with a tarp to conceal it from view. Deputies found it in the backyard when they showed up at his home on Wednesday following multiple tips in the case.
According to a criminal complaint, Slominski was convicted of hit-and-run in Walworth County in 2015. He also has two OWI convictions. 
SIGN UP TODAY: Get daily headlines, breaking news emails from FOX6 News
Slominski was also charged with reckless driving causing great bodily harm and two counts of misdemeanor bail jumping for Tuesday's crash. 
He made his initial appearance in court on Thursday and barely looked up.
"It appears she was pretty much hit head-on by the truck this gentleman was driving at the time," said John Bjelajac, court commissioner.
"We do believe that there is some substance abuse that might be at play in this instance," said Natalie Probst, defense attorney.
Cash bond was set at $100,000.
We Energies flagger badly hurt, flown to the hospital
The flagger, 28-year-old Karlee, suffered significant injuries.
"From what I know, she didn't see it coming, which is the scary part," said Alyssa Tucker, Karlee's cousin.
Karlee's cousin said Karlee has been working as a flagger for a couple months.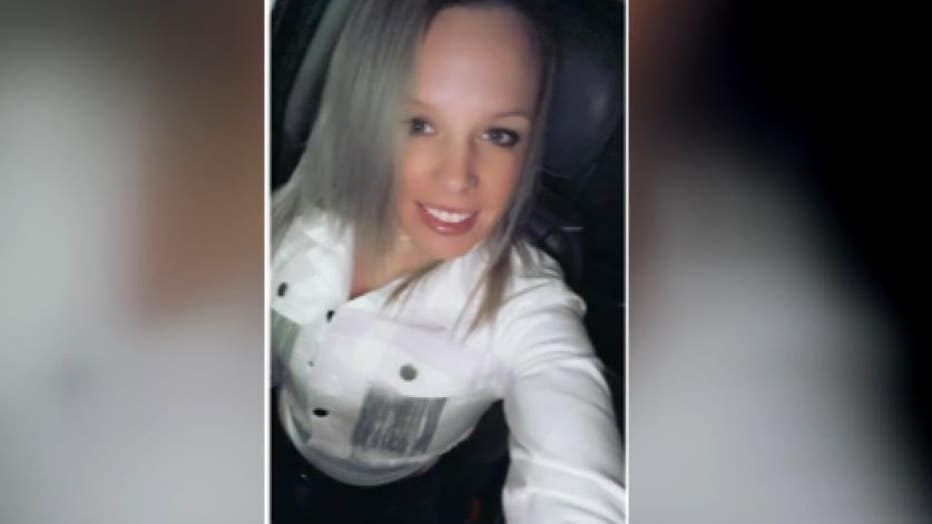 "They hit her, backed up, turned around and fled," said Tucker. "Just that somebody could do this and drive away just blows my mind."
Tucker shared a GoFundMe.com page with FOX6 News on Wednesday. Karlee suffered two broken legs, a broken arm, a broken rib and multiple cuts and bruises. Her injuries required surgery and have made it "impossible for her to return to work in the near future."
"She's in a lot of pain, very uncomfortable, but she is stable, which is good to hear," said Tucker.
Tucker said she spoke with her cousin shortly after the crash.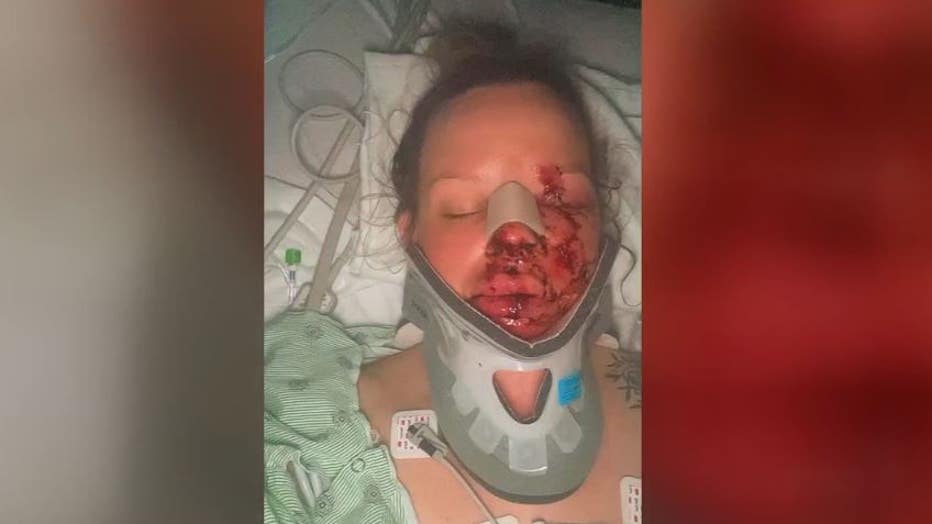 "When she called, I bawled. I bawled my eyes out," said Tucker.
Karlee's family is raising money to help with medical expenses, rehab and living expenses.
"We're looking to get her the help that she needs so she can get through this tragic time," said Tucker.
Statement from We Energies
"We are grateful to the Racine County Sheriff's Office who worked relentlessly to find the suspect in this avoidable incident. We also are thankful for everyone who did the right thing and provided information to authorities to help in their investigation.
Our thoughts remain with Karlee and her family as she recovers from her injuries.
This incident is a reminder of the hazards that We Energies workers and contractors willingly confront each day in their dedication to serving our customers. We urge drivers to slow down near work zones – it is vital to keeping everyone safe."