"We didn't lose any officers:" Prayers for law enforcement during 'Blue Mass' in Milwaukee


MILWAUKEE -- Law enforcement agencies across Milwaukee came together for a "Blue Mass" Tuesday night, May 23rd.

Milwaukee Archbishop Jerome Listecki honored past and present personnel, retirees and their families.

It took place at the Basilica of St. Josaphat.

The Mass was open to the public, for those wishing to stand beside our law enforcement officers.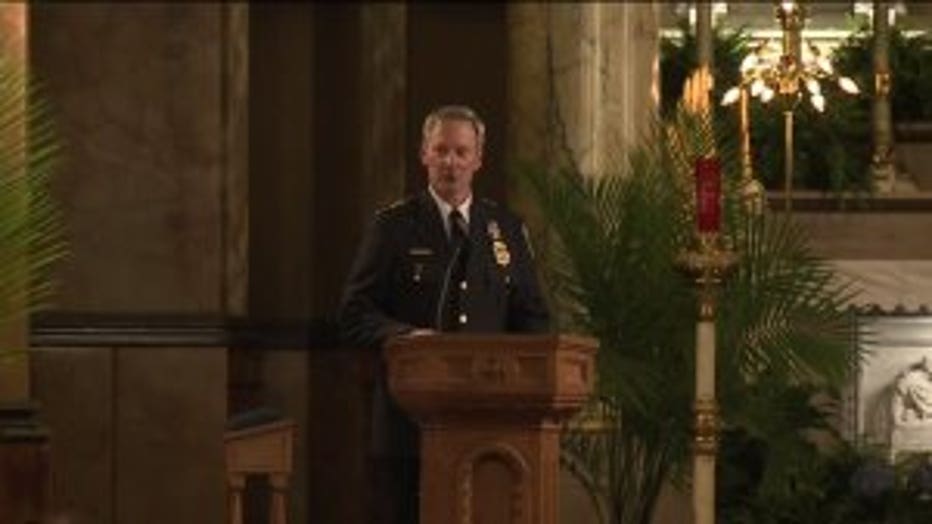 Milwaukee Police Chief Ed Flynn


Milwaukee Police Chief Ed Flynn said it's a time for everyone to focus on the importance of safety in the community.

"I think it's an opportunity for us to be grateful for a year in which very few of our people were wounded or injured, and we didn't lose any of our officers. It's an opportunity for us to perhaps be thoughtful of the dangerous world we inhabit," Flynn said.

The Milwaukee Police Band played, along with the Greater Milwaukee Fire and Police Pipes and Drums unit.