Waukesha Christmas Parade memorial, finalists pitch their designs
WAUKESHA, Wis. - The Waukesha community got a closer look at proposals for a Waukesha Christmas Parade memorial Wednesday night, Aug. 31.
Three firms have created designs for both a memorial in Grede Park and an accompanying memorial along Main Street. 
Two artists have also submitted proposals for Main Street. The parade commission will ultimately pick one design for Grede Park and one for Main Street. 
SIGN UP TODAY: Get daily headlines, breaking news emails from FOX6 News
They all made their final pitches Wednesday night. People at the meeting filled out surveys to let the parade commission know their thoughts. If you weren't able to take part in the meeting, you can submit the same survey online. 
Grede Park memorial designs
By fall 2023, Grede Park in Waukesha will transform into a place to reflect.
"To remember everybody, not just the six that were deceased but also, the helpers," said Veronica Davis-Quiroz. 
Davis-Quiroz was at the Waukesha Christmas Parade with her family. She came to the Waukesha Parade Memorial Commission meeting Wednesday night to share her perspective.
"I guess in part it's part of my healing, and I wanted to see what the designers came up with in terms of what they perceived was going to help the community," said Davis-Quiroz.
Three firms have proposed different types of memorials for Grede Park. Saiki Designs is calling theirs "a garden for our souls."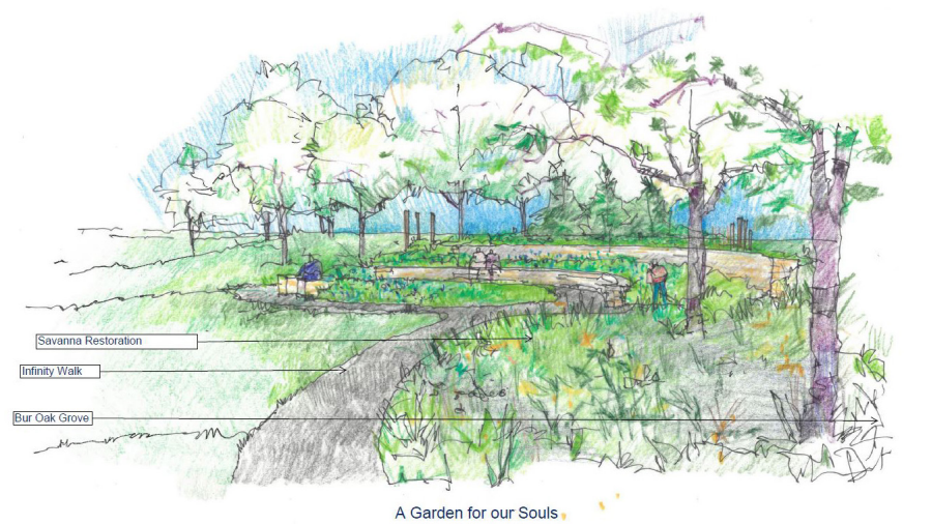 Thrive Architects designed a "Heart of Unity" with six ribbons representing the six victims coming together to form a heart.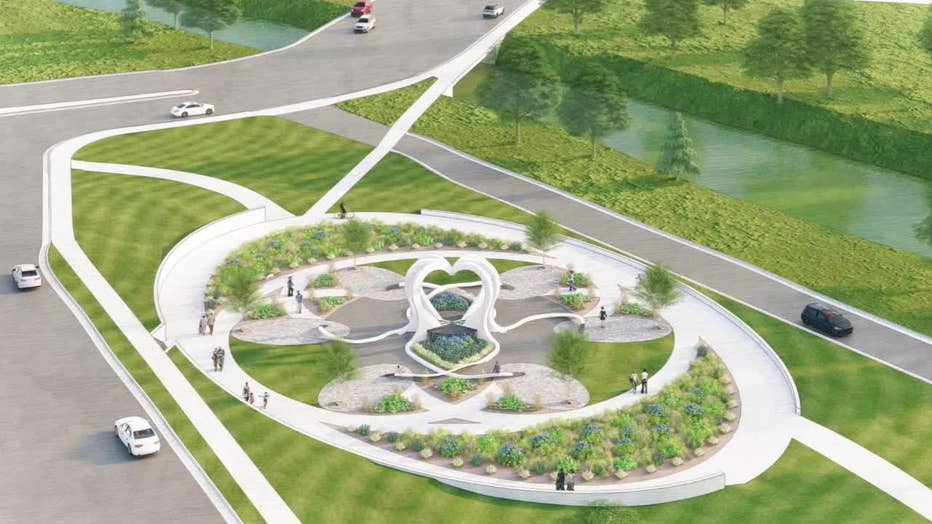 Thrive Architects Waukesha parade victims memorial rendering
Strang Architects say they were inspired by ripples because the tragedy's impact rippled throughout the community.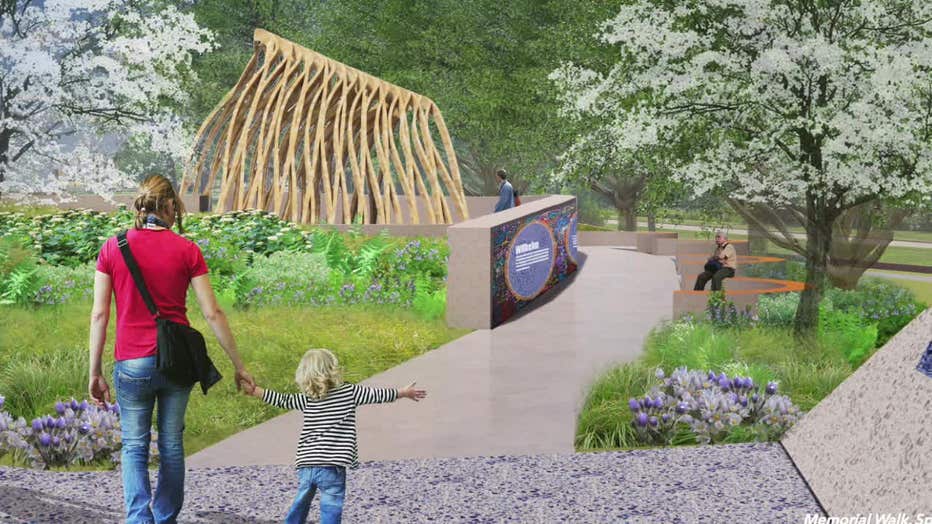 Strang Waukesha parade attack victims memorial rendering
It's a difficult choice. It's a choice that is expected to impact generations.
One thing all the designs have in common is blue lights which have become a symbol for Waukesha Strong. 
Those three firms also had accompanying designs for a memorial along Main Street. Two artists proposed Main Street memorials, as well. 
Main Street memorial designs
For Main Street, the five options are different but have the same goal. 
Artist Carmen de la Paz designed a sculpture of two open hands with a heart in the middle.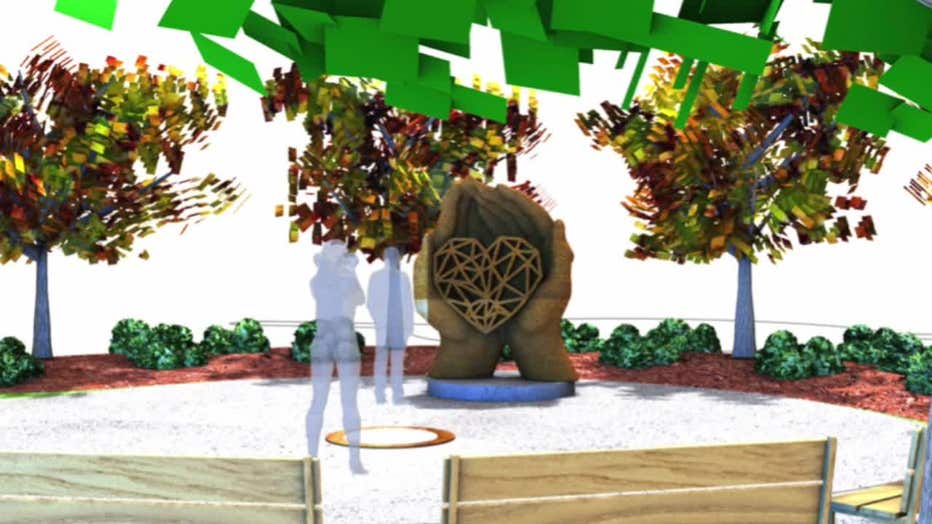 Carmen De La Paz Waukesha parade attack victims memorial rendering
Artist Richard Taylor proposed six abstract trees made of aluminum.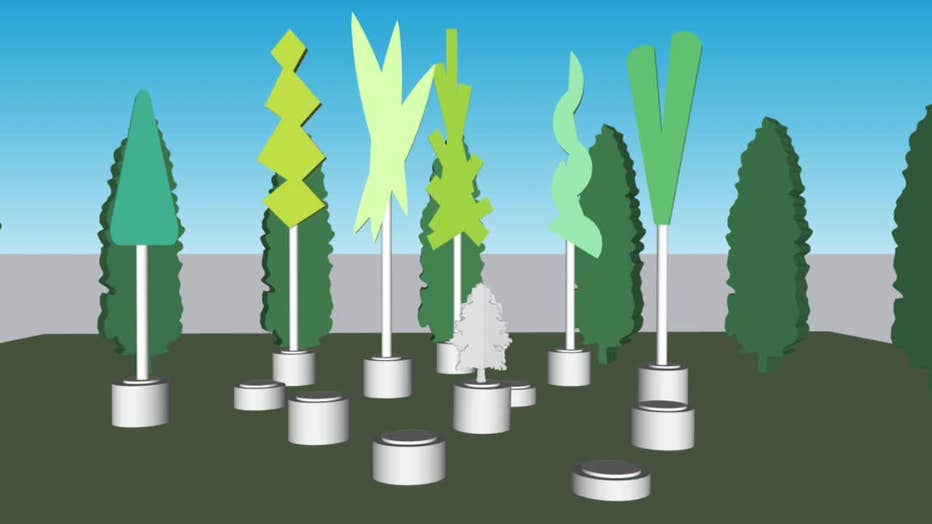 Richard Taylor Waukesha parade attack victims memorial rendering
Strang Architects continued their ripple theme with a Main Street installation that then leads to Grede Park.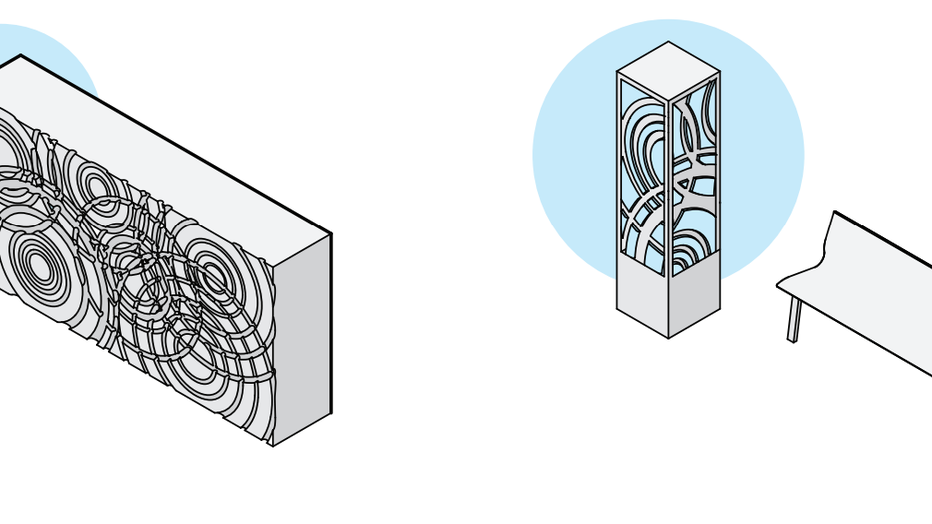 Thrive Architects wants to create a Waukesha Strong heart at the Five Points Intersection.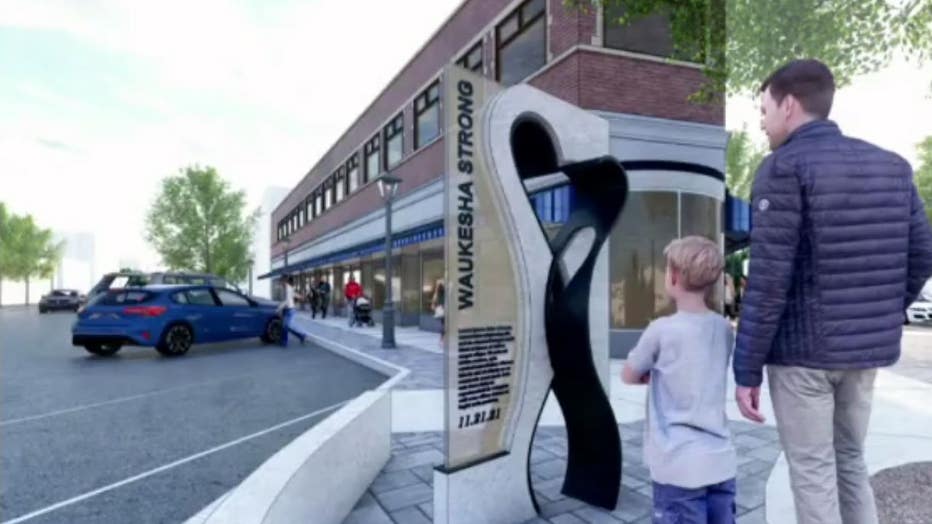 Saiki Designs memorial has a speaker's seat where people can share the story with younger generations.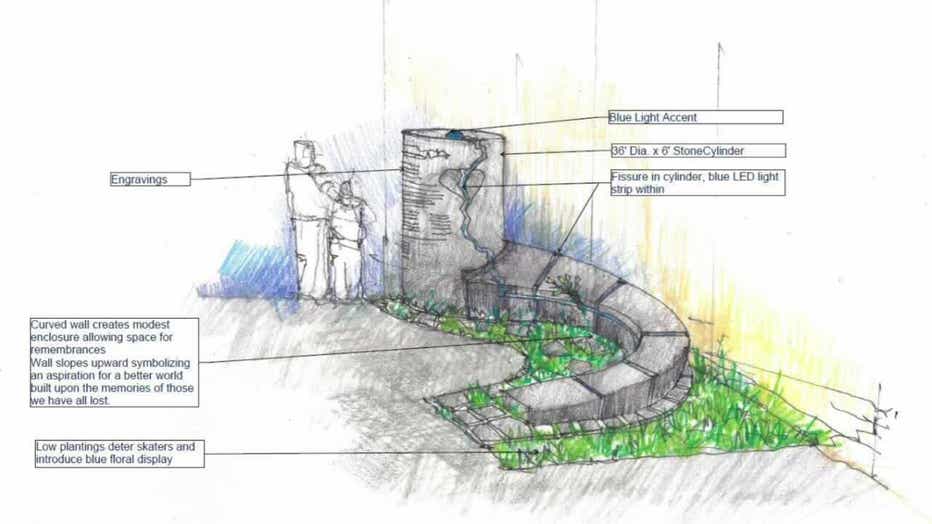 Saiki Designs Main Street Waukesha Parade memorial design
"There were elements of each one that I was like, 'Wow, if only they could all work together to make one cohesive one,'" said Davis-Quiroz. 
The parade commission is expected to make a final decision Sept. 13.