"Tragic:" Medical examiner says driver sped off after spotting squad car; cousins killed


MILWAUKEE -- Speed is believed to have led to a crash that killed two cousins early Monday morning, April 3rd near 70th and Marion in Milwaukee, and loved ones -- hundreds of them -- gathered in the rain to pay tribute to the two young men on Monday evening.

The crash happened around 2:00 a.m.

The medical examiner on Monday night identified the victims as 29-year-old Quincy Brown and 22-year-old Kelvin Jones.




According to the medical examiner's report, Milwaukee police noted the vehicle Brown and Jones were in was "driving recklessly." The report says "when the driver of the vehicle saw the police squad, he took off at a high rate of speed, headed south on 70th Street."

The driver then lost control of the vehicle, and hit a curb before hitting a light pole -- taking it completely out of the ground and hitting a tree on the passenger side before coming to rest.

Brown, who was driving, and Jones, who was a passenger, were pronounced dead at the scene.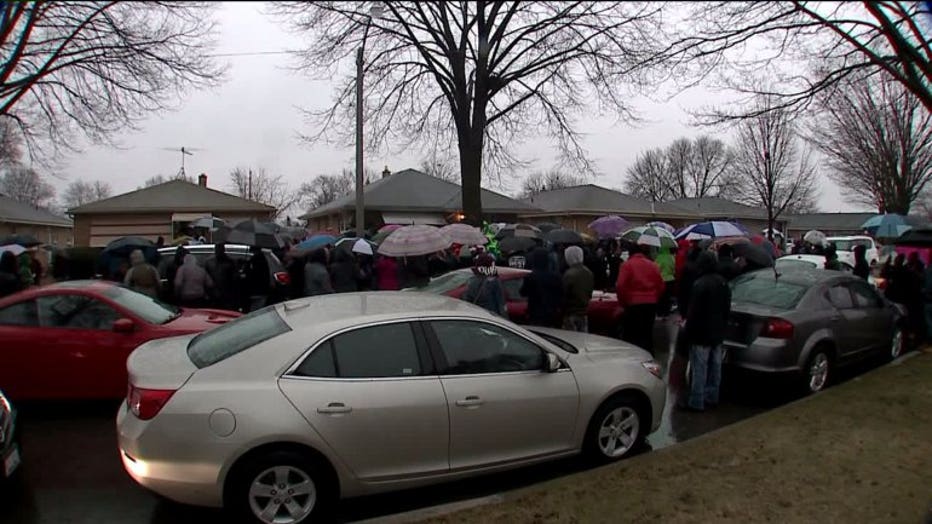 Vigil for Quincy Brown and Kelvin Jones, killed in crash near 70th and Marion


The medical examiner's report notes there was no evidence of alcohol use or illegal drug use noted at the scene.

The posted speed limit in the area is 25 miles-per-hour.

All day long loved ones stopped at the scene to pray for the lives lost.

"It's just tragic," said Marques Green.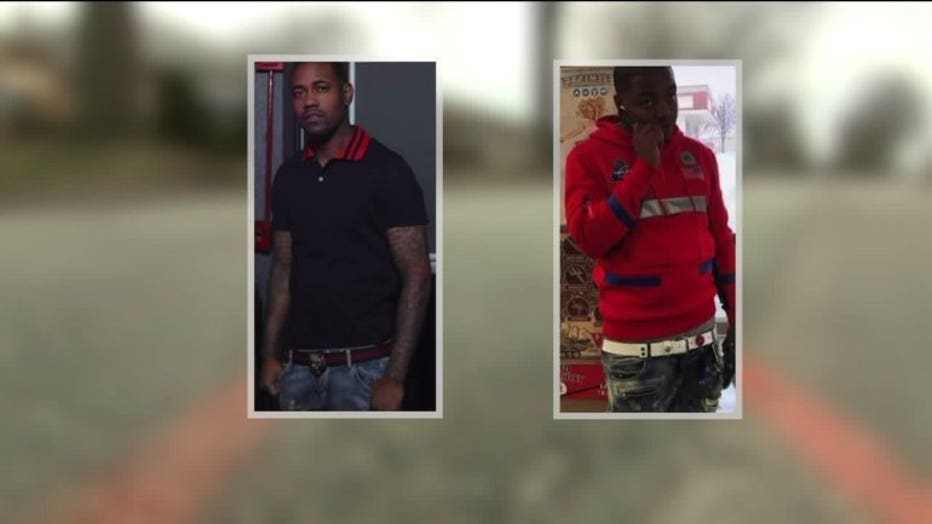 Quincy Brown and Kelvin Jones


Green said the family members and friends of Quincy Brown and Kelvin Jones are having a tough time coping with this loss.

"Everybody is in shock and still in disbelief due to the fact that these are two good people," said Green.

The men were killed after a night out together with Jones' dad.

"When we separated last night, he said 'Dad, I'll see you later.' I said 'I'll see you tomorrow, son' -- and just to wake up, preparing myself to work, to hear the news. That's the worst news you ever want to receive -- saying that your child has passed away," Jones' father said.




Neighbors said they heard a loud 'boom,' and then looked out to see a mangled vehicle that had collided with a light pole and tree early Monday.

"It was a loud roar, is all I can say," a neighbor said.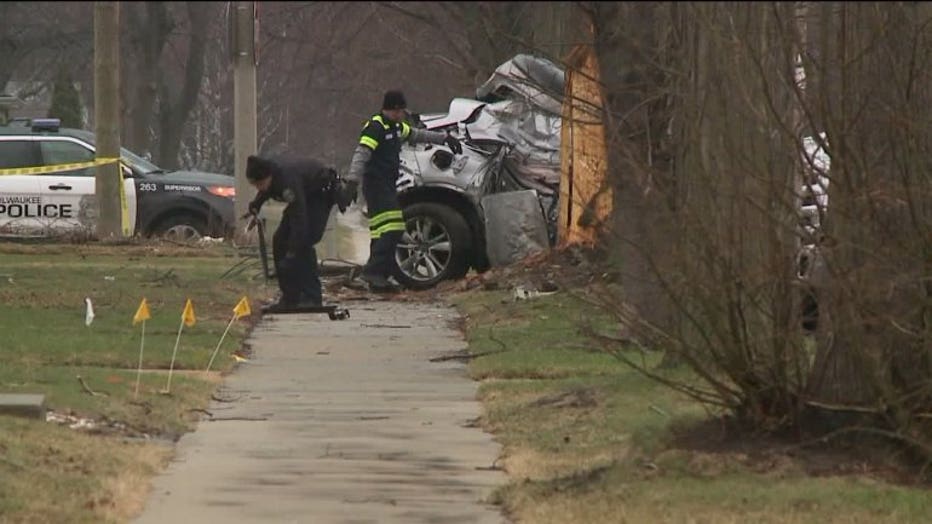 Fatal crash at 70th and Marion


On Monday evening, rain fell as tears welled in many eyes during a vigil in the men's honor.

"Hopefully we can get the word out here about speeding. There's a lot of it going on here in the city of Milwaukee. We just need to slow down," Jones' father said.

"These are people who are loved in the family," Green said. "Everyone knows Quincy. He's a good man. He provides for a lot of people. Make sure his children and family he's around going somewhere in life. Kelvin is good-spirited guy. He does a lot for his kids and his cousins. It's a tight-knit family. These are two individuals who are going to be sadly missed."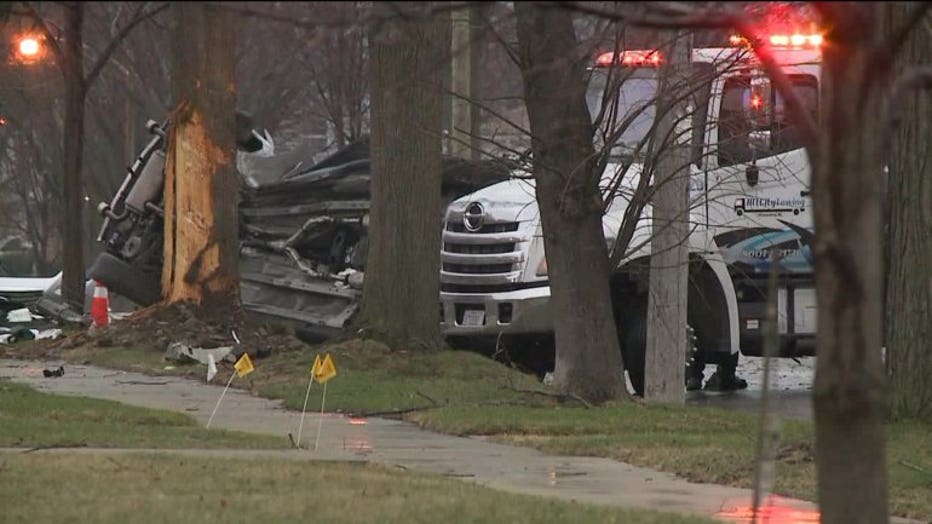 Fatal crash at 70th and Marion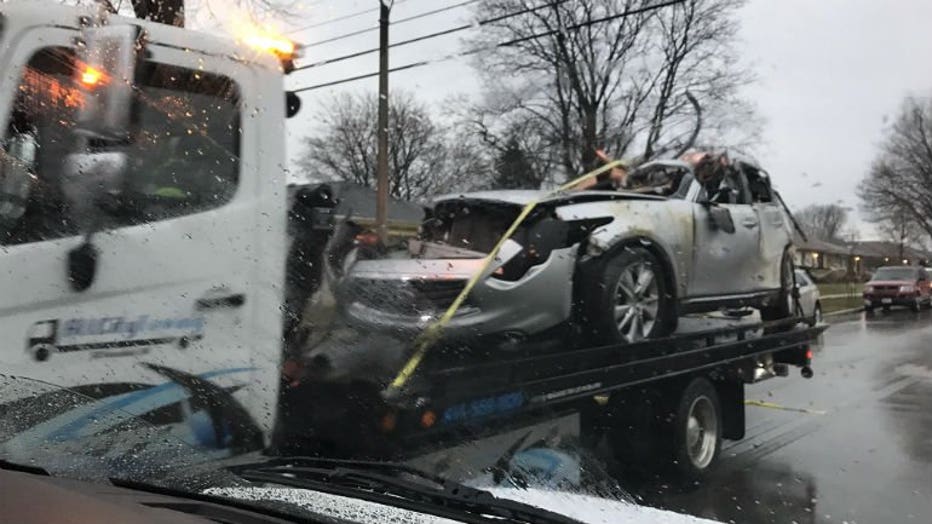 Monitor FOX6 News and FOX6Now.com for updates on this developing story.