Snowplow crash, driver dead; family asks others to be mindful
MILWAUKEE - A Milwaukee County snowplow driver died after he ran off the road and crashed on Friday, Jan. 20.
Family members told FOX6 News he was cut off by another driver before the crash. They want all drivers to be more mindful and cautious when larger vehicles, like snowplows, are around.
"He'll never see his great-grandchild that is on the way. He'll never see him," said Heidi Manka, the victim's wife.
SIGN UP TODAY: Get daily headlines, breaking news emails from FOX6 News
John Manka, 71, died after the snowplow he was driving crashed. It happened near Interstate 41 and Beloit Road.
"The last three, four days it's been a flood of emotions," Eric Wozniarski, John's son, said.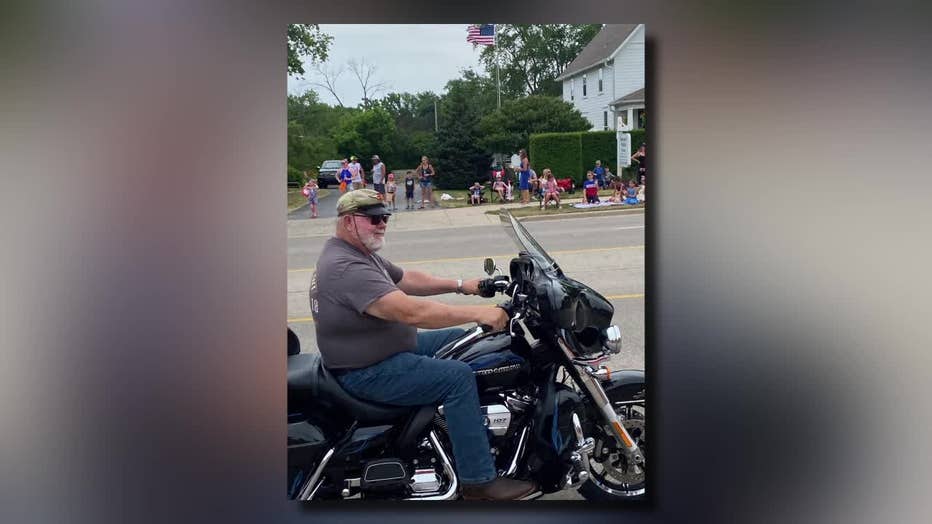 "It's been rough, but we're kind of all pulling together and being each other's rocks," said Dawn Wozniarski, John's daughter.
"He was sarcastic as heck, but he loved everybody," Shannon Wendorf, John's oldest daughter, said.
FREE DOWNLOAD: Get breaking news alerts in the FOX6 News app for iOS or Android.
"As far as we know, his account of what happened was a truck was trying to move over. A car had seen the truck try to move over and cut off my dad's truck, and he had nowhere to go but the right shoulder," she said. "There's a 20-foot skid mark from him trying to stop before he ended up in that embankment. They need time stop and to have room to move maneuver to safety, so they're not hitting you, so they're not getting hurt.
John Manka leaves behind warm memories. His family hopes hearing their pain can prevent more tragedies.
"He was 71 years old. He didn't need to work. He liked working," said Eric.
Snowplow crash on I-894 near Beloit Road
"Yes we're grieving but if we can get one person to change the way they drive. It was worth it," Krista Johnson, John's daughter, said.
"They have families at home. We don't want this to happen to anybody else," said Wendorf.
The family said John Manka worked for Milwaukee County for around nine years. The sheriff's office has not responded to FOX6 News' request for crash details.