Show your COVID-19 vaccination card, get deals at local businesses
MILWAUKEE - When you get the COVID-19 vaccine, officials say you are helping to put an end to the pandemic that has lasted more than a year. But it is also an opportunity for you to cash in on a deal or discount!
Several businesses in southeast Wisconsin are offering deals or discounts to persons who show they have been fully vaccinated. 
Here are some of the offers being shared with those who are vaccinated: 
Black Husky Brewing: Show your COVID-19 Vaccination Record Card and get one (1) free beer courtesy of Black Husky.
"If we can help a little bit by giving people a free beer or even two free beers, I don't care. You know, it's just, get out here, get your shot," said Tim Eichinger, co-owner of Black Husky Brewing.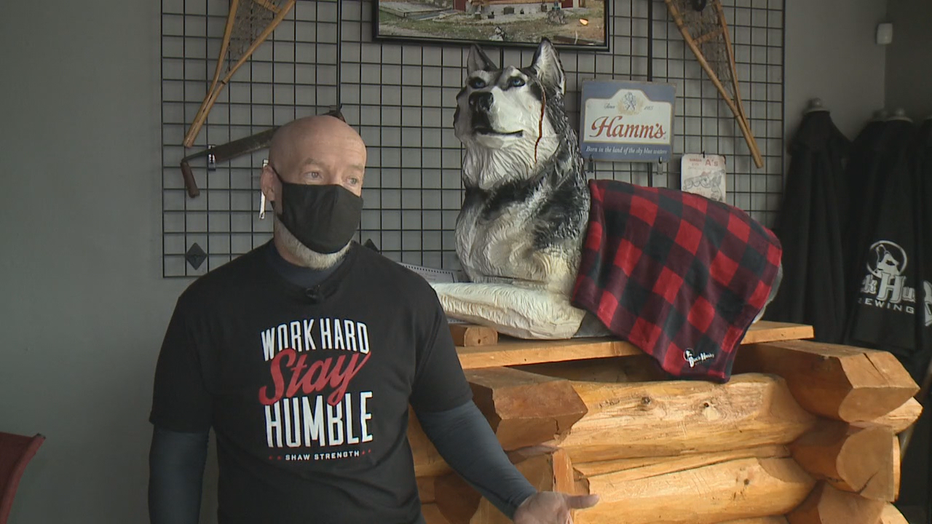 Shawarma House: Offering 15% off to vaccinated customers. Just show your COVID-19 vaccination record card.
"We serve kabobs, shawarmas, we do have hummus, baba ganoush," said Bara Saed, co-owner of Shawarma House. "I have customers come every day since Saturday because I posted that offer on Saturday."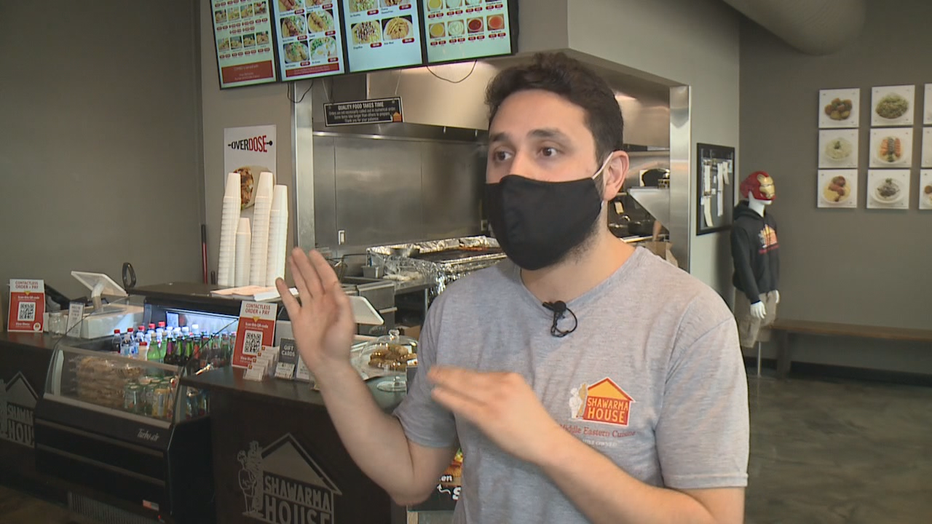 Up-Down Milwaukee: Offering 20 free tokens for people coming in after their final dose. If you have already received your final dose, come in now through April 12 to collect your tokens. If you are waiting to receive your vaccine, the offer is available all summer long. Show your card up to 21 days after your final dose to collect your tokens.
Iron Horse Hotel: The Iron Horse Hotel is gifting vaccinated customers with a shot for a shot. When you show your vaccine sticker or card, the hotel will pour you a free shot* in Branded Bar. (*Top-tier spirits are excluded from this promotion.)
FREE DOWNLOAD: Get breaking news alerts in the FOX6 News app for iOS or Android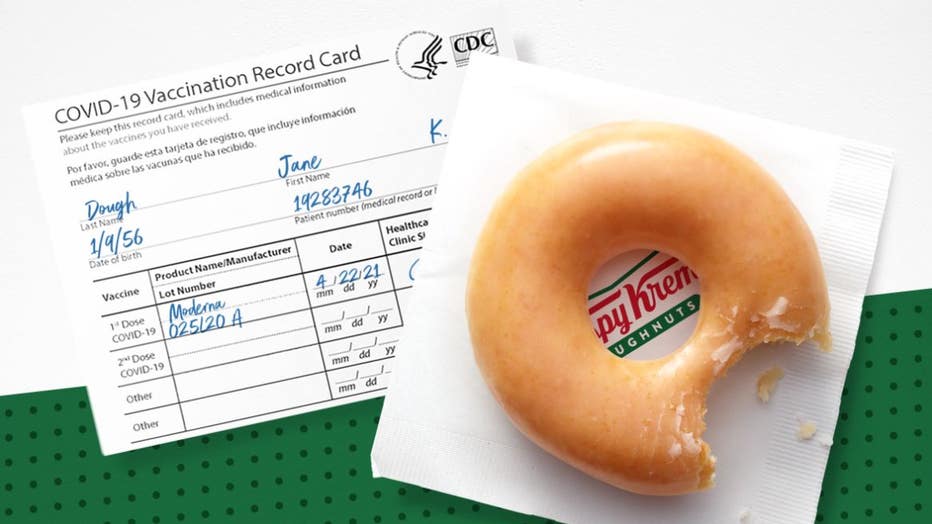 Customers who show a valid COVID-19 Vaccination Record Card can get one free glazed doughnut at Krispy Kreme each day for the rest of 2021. (Photo credit: Provided / Krispy Kreme)
Krispy Kreme: Offering a free doughnut to anyone who shows proof of vaccination — and inoculated customers can keep going back every single day for the rest of the year.