Scooter riding on sidewalks: Milwaukee prohibits new trips downtown
MILWAUKEE - Scooter companies taking part in the 2021 City of Milwaukee Pilot Study are prohibited from deploying or allowing new trip starts in the city's downtown, near west side, near south side, and lower east side. This is effective Tuesday, Aug. 3. 
Since the scooters' relaunch earlier this year, plenty of people have noticed the machines zipping in and around Milwaukee.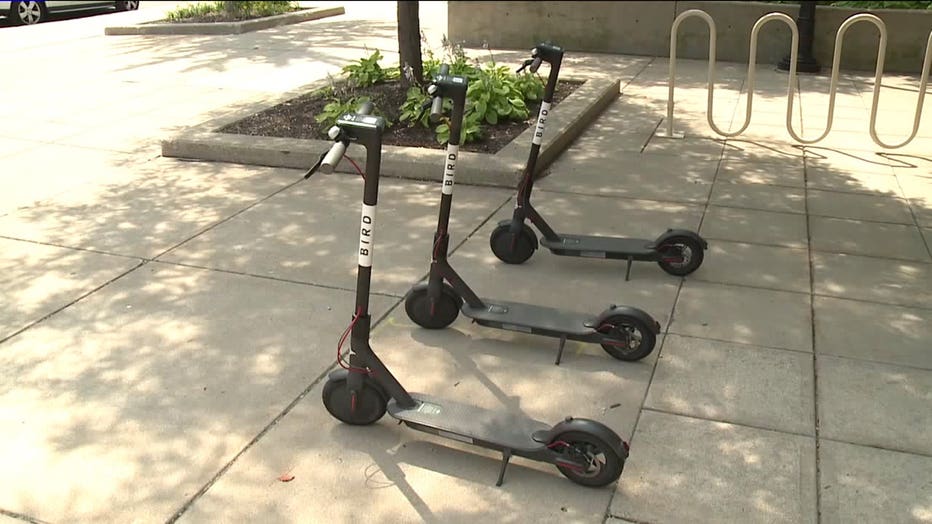 "I think it's really cool idea. It's just frustrating when people are leaving them in the middle of the sidewalk," said Marissa Jurasovich.
"Driving, it would make me nervous, like, hitting people because some people were just like using it as, just entertainment and just kind of going all over the place on the street," said Karina Weltcheff.
Milwaukee is broken into different zones showing where these electric scooters operate. In Zone 1, which includes downtown, scooter companies have been asked to stop all usage. 
As sidewalk riding was the most common concern in the 2019 Scooter Pilot, DPW hired a consultant to conduct sidewalk riding observations. The consultant monitored 15 intersections with high ridership for 15 total hours in Zone 1 (see map above) throughout a two-week period in late June to early July. The results showed approximately 30% of all trips through these intersections occurred on the sidewalk.
"They assured us that oh things are different now. They have new technology. They're going to do a much better job of educating their customers regarding the proper etiquette and the rules regarding scooter use," said Milwaukee Alderman Robert Bauman.
So far, the numbers show riders are not listening.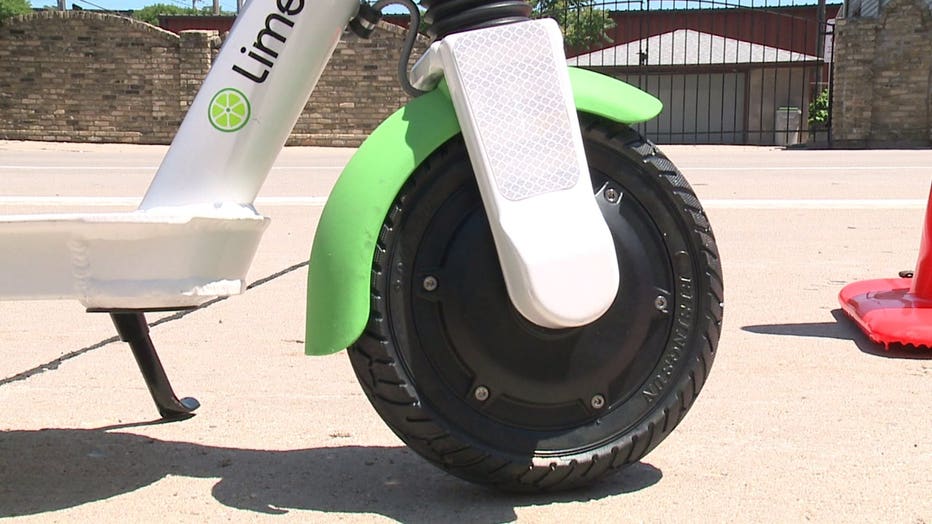 The Department of Public Works declined an on-camera interview. But officials say scooters from other zones can enter the downtown area, but they should not work if the rider stops service of the ride in Zone 1 and tries to ride again. 
"We have to see a demonstration that their technology is ironclad, it's full proof regarding sidewalk riding," Bauman said. 
FREE DOWNLOAD: Get breaking news alerts in the FOX6 News app for iOS or Android
The 2021 pilot participants are required to provide in-app messaging that addresses sidewalk riding and conduct monthly safety events in areas with high sidewalk riding. All three operators have also committed to installing sidewalk riding technology on their scooters and have demonstrated or will demonstrate this technology to city staff. With additional education and outreach, DPW is hopeful for reductions in sidewalk riding.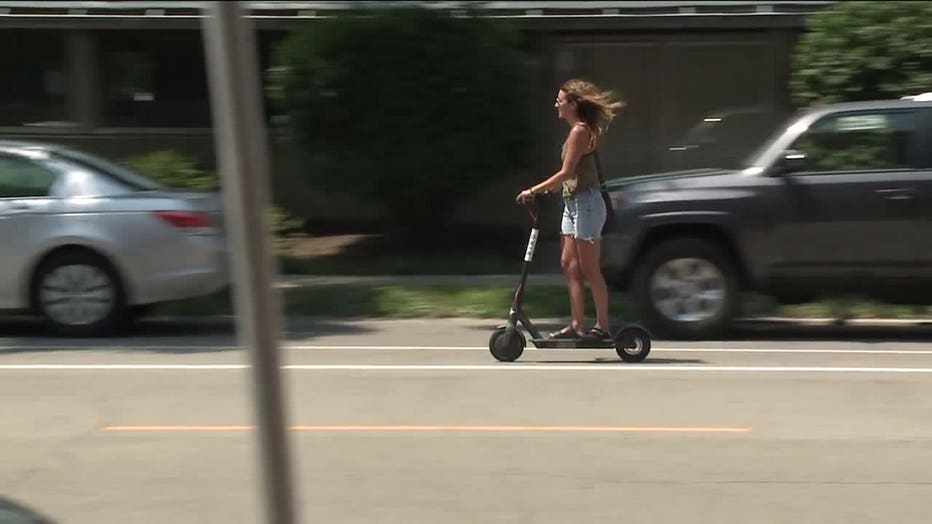 The 2021 pilot runs from May 15 – November 15. Scooter usage has remained popular with over 298,000 rides thus far. Approximately 27% of these trips originated in Zone 1.
Reaction
LeAaron Foley, Lime's  Director of Government and Community Relations
"While we are disappointed about the prohibition of scooters in Zone 1, Lime is working closely with the City of Milwaukee to address its concerns. The Lime Milwaukee team is committed to reducing sidewalk riding and we have seen a marked reduction from 2019 to 2021, likely due to our robust rider education efforts and the implementation of our patent-pending sidewalk riding detection technology to change rider behavior. To date, Lime has provided more than 200,000 trips across Milwaukee and we hope to resume service in Zone 1 soon to continue supporting the city's safe reopening."