Recognize these guys? 2 suspects sought after armed robbery at GT Vapor in Germantown


GERMANTOWN -- Germantown police are investigating an armed robbery that happened Saturday, November 18th at the GT Vapor store on Mequon Road.

According to police, around 3:15 p.m. two suspects, one armed with a black handgun, entered the store, confronted a store employee, and took property by force.

A worker frantically called police after the robbery.

"I just got hit in the head with a (expletive) gun!" the worker said.




The suspects fled the area in a 2009-2014 Chevy Aveo with minor damage to the front of the car, unknown license plate number. As the suspects were fleeing the area, a Germantown officer attempted to use a tire deflation device on the suspect's vehicle. The suspects aimed their vehicle towards the officer -- almost striking him. The officer was not injured.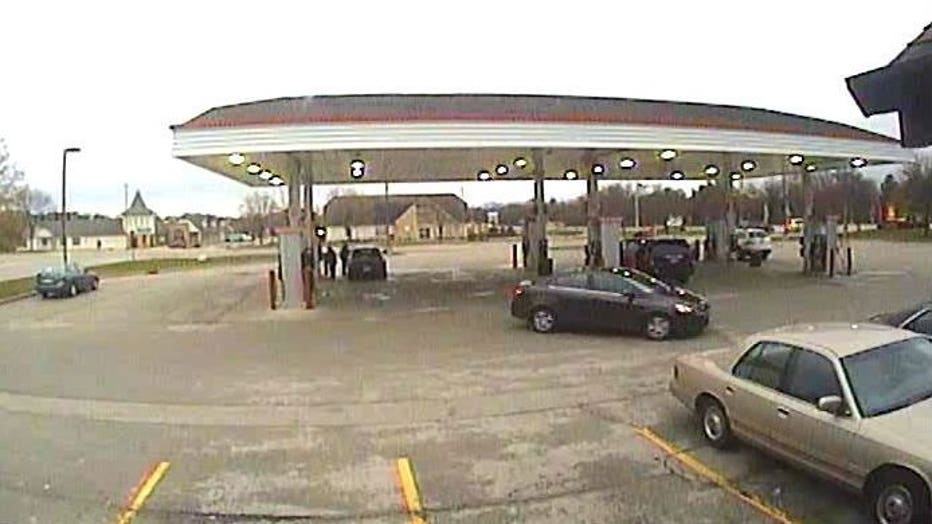 A vehicle pursuit occurred, but was later terminated by Germantown officers because of the high speeds -- and the pursuing officer lost sight of the vehicle.

The suspects remain at large.

Police say the suspects stopped at a gas station nearby before the robbery -- which is where the surveillance pictures were captured.

Suspect one was described as a white male, standing approximately 5'10" tall with a medium build. He was wearing a dark backpack, a black coat, a mouton-style winter hat with the flaps down, white shoes and blue jeans.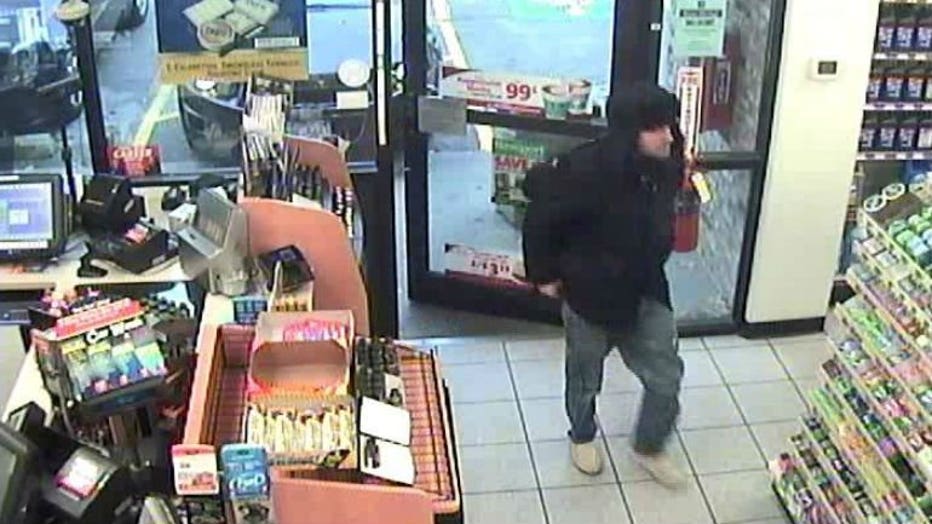 Suspect two was described as a white male, standing approximately 6'03" tall with a heavy build. He was wearing a gray puffy vest, light gray hoodie, black pants, yellow shoes, dark gloves and a dark mask over his face.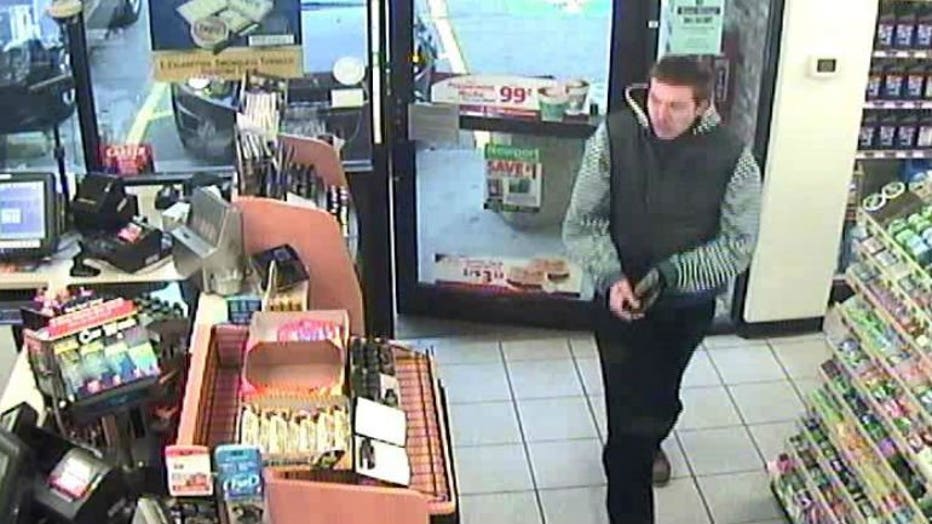 Police believe this armed robbery might be related to other robberies that have occurred recently in SE Wisconsin.

If anyone has information regarding this incident, they are encouraged to call the Germantown Police Department 262-253-7780 or the Washington County Law Enforcement Tip Line 1-800-232-0594.​