West Allis disturbance, man arrested without incident
MILWAUKEE - West Allis police responded to a call for a disturbance Thursday morning at a home near 76th and Greenfield. It happened around 8:45 a.m.
Police say an adult male engaged in violent behavior and caused another occupant of the home to fear for their safety. This occupant fled the residence prior to the arrival of officers, according to a release.
Officers made contact with the adult male engaged in dialogue. An investigation showed the subject had a felony warrant out for his arrest and refused to exit the home and made threatening statements. 
Officers could be heard on a loudspeaker trying to get the man to come out...
An armored vehicle was brought in as police talked to the man, who was on the second floor of the home.
Traffic continued to move past as a crowd gathered along Greenfield avenue, including the family of the man inside.
After several hours -- and talking to negotiators and the man's family -- he came out of the home around 12:30 p.m. and was taken into custody without incident.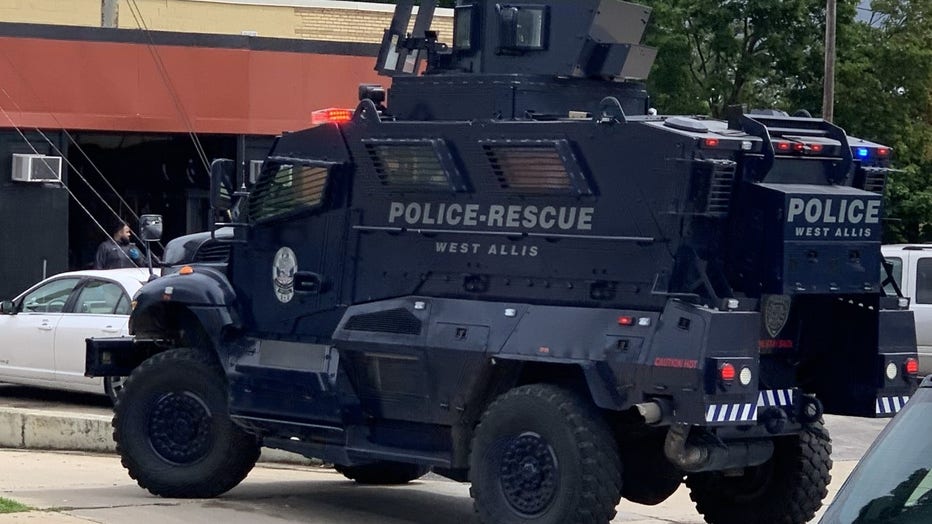 76th and Greenfield in West Allis
The man's brother saying it's a relief no one was hurt and everyone is safe.
"I really thought it was going to bad, I had a sick feeling in my stomach," he said. "But after I talked to him, he said he was coming out, I knew he was going to come out."
The 34-year-old man was arrested on a felony warrant and other offenses. 
Charges will be referred to the Milwaukee County District Attorney's Office in the coming days.
This remains an active investigation and is an isolated incident. There was no danger to the general public.
FREE DOWNLOAD: Get breaking news alerts in the FOX6 News app for iOS or Android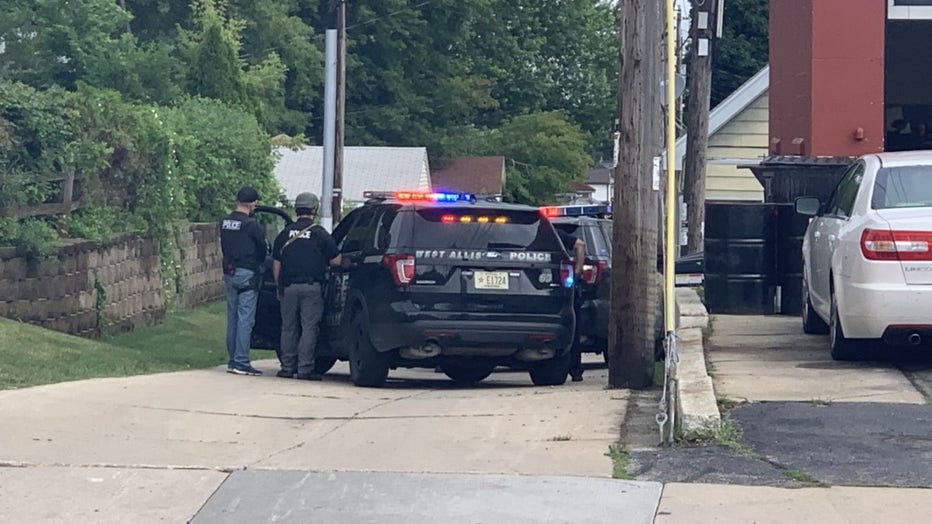 76th and Greenfield in West Allis