Plane crashes in Waukesha, 2 dead: sheriff
WAUKESHA, Wis. - A small airplane with two people on board crashed in the village of Waukesha on Tuesday morning, Oct. 12, officials told FOX6 News.
Both people were pronounced dead at the scene, the Waukesha County Sheriff's Department said. Family identified the victims as Randy Reimer, 74, and Susie Reimer, 70.
Family told FOX6 News that the Reimers had just celebrated their 50th wedding anniversary and were in the area for a wedding. They left Milwaukee and planned to stop in Kansas en route to their home in New Mexico when the plane crashed.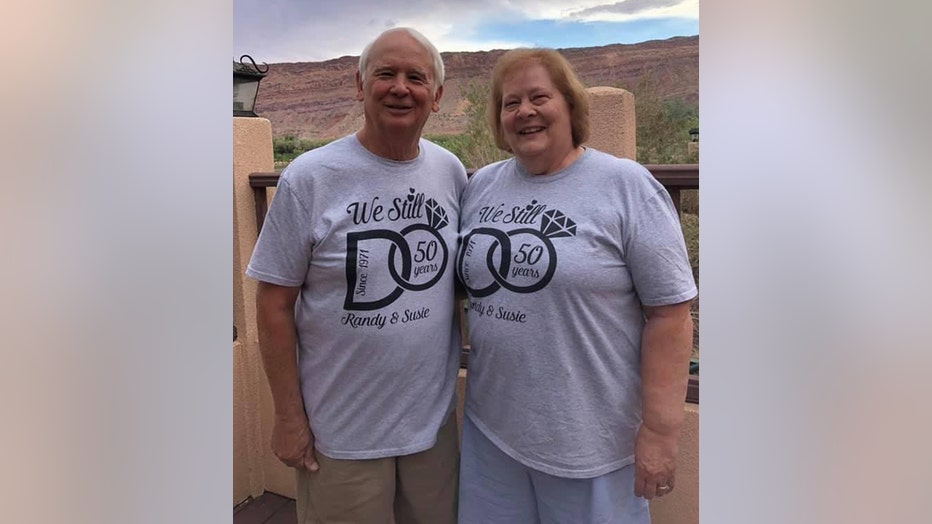 The single-engine aircraft crashed near State Highway 165 and Red Wing Drive in a residential neighborhood around 9:35 a.m.
"It's about 75 yards – maybe a tad more – away from my front door. Not very far," resident David Eicher said.
The single-engine, amateur-built plane was headed from Timmerman Airport in Milwaukee to a regional airport in Salinas, Kansas, according to the Federal Aviation Administration (FAA).
Eicher said he heard a loud bang and had no idea that a plane had crashed.
"Maybe someone had a panel truck and slammed the rear door down on it – that kind of a thing," said Eicher.
SIGN UP TODAY: Get daily headlines, breaking news emails from FOX6 News
Photos show the large police presence that followed. Eicher said the wreckage is in a wooded area – an area the public was being kept far away from. Part of the plane landed in a ditch in front of Eicher's home.
"There did appear to be a very small window – or window and a half – and a piece of fuselage," Eicher said.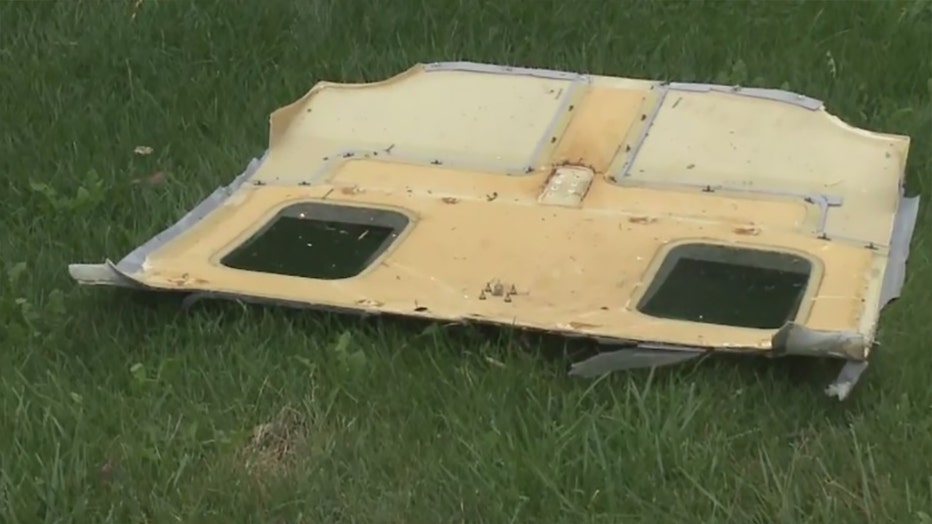 Debris from plane crash in Waukesha County yard
Debris, including broken tree branches, shows the plane nearly clipped a home before it crashed into a wooded area. Residents are grateful the accident wasn't any worse.
"I'm glad my family's OK. I mean, I'm glad all my neighbors are OK, too, but you know it's just a tragedy that they died out here," said resident Cory Peterson. 
Aside from the plane's occupants, nobody was injured, according to the sheriff's department.
"It just reminds us of the fragility of life – it's a very sad day for the township and those families affected, obviously," said Eicher.
The FAA and National Transportation Safety Board (NTSB) will be investigating the crash. The NTSB will be tasked with determining what caused the crash. Neither agency identified people involved in aircraft accidents, the FAA said.
FREE DOWNLOAD: Get breaking news alerts in the FOX6 News app for iOS or Android.