Perfect weather for State Fair's end after heat, severe storms
WEST ALLIS, Wis. - Back with a bang! The Wisconsin State Fair drew hundreds of thousands of people over its 11-day stretch after a devastating year off last summer due to the coronavirus pandemic.
Fair-goers couldn't have asked for better weather on the final day of the 2021 Wisconsin State Fair Sunday, Aug. 15, especially after challenging storms and intense heat. 
Mother Nature was far from the only obstacle during this year's fair, but despite COVID-19 concerns and staffing shortages, it carried on.
"It feels exciting, wonderful, a blessing," said Angela Cherry-Austin.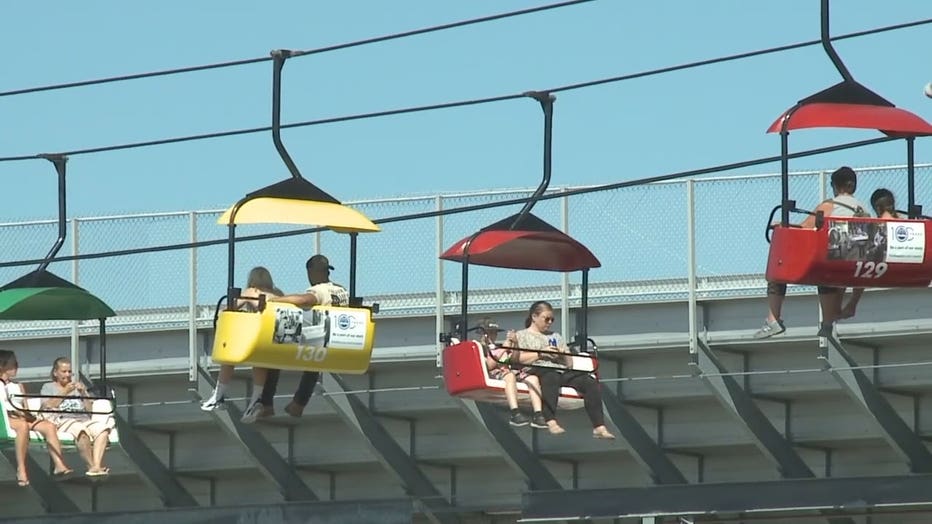 As the Wonder-Fair Wheel made its final turns, Wisconsin State Fair Park CEO Kathleen O'Leary soaked up seeing crowds back on the grounds.
"Words honestly just can't express how happy we are that we were able to open the gates," said O'Leary.
The pandemic meant the gates had to remain closed last summer.
"It was an agonizing decision to cancel the 2020 Wisconsin State Fair, only the sixth time in the 170-year history," said O'Leary.
FREE DOWNLOAD: Get breaking news alerts in the FOX6 News app for iOS or Android
On closing Sunday, with the sun shining, there were plenty of smiles from ear to ear. 
"I did my first fair when I was 8 years old," said Ted Derynda.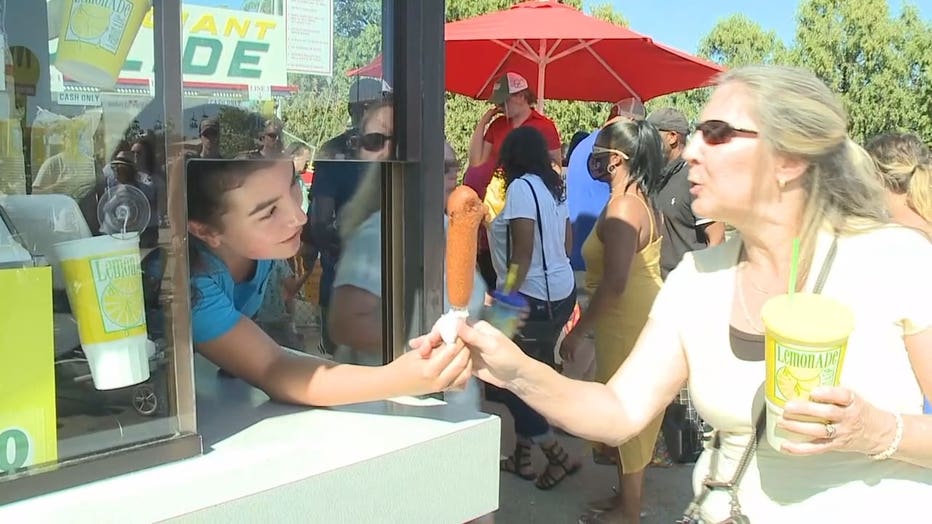 Ted Derynda and his family own Adeline's Corn Stand and Derynda's Dairy Lane, still located in the very same spot as the original stand Derynda's parents opened in the 1950s.
"It's a big family occasion, and we just love it," said Derynda.
After those stands were shuttered last summer, Derynda said this year's lines were a welcome sight!
"There's always bills to pay, and you have to dig down when that happens, but we're happy to be back," said Derynda.
"I love it, I love it!" said Tanyika Taylor.
Taylor celebrated her 50th birthday at the fair on Sunday.
"I woke up happy, I'll say that!" said Taylor.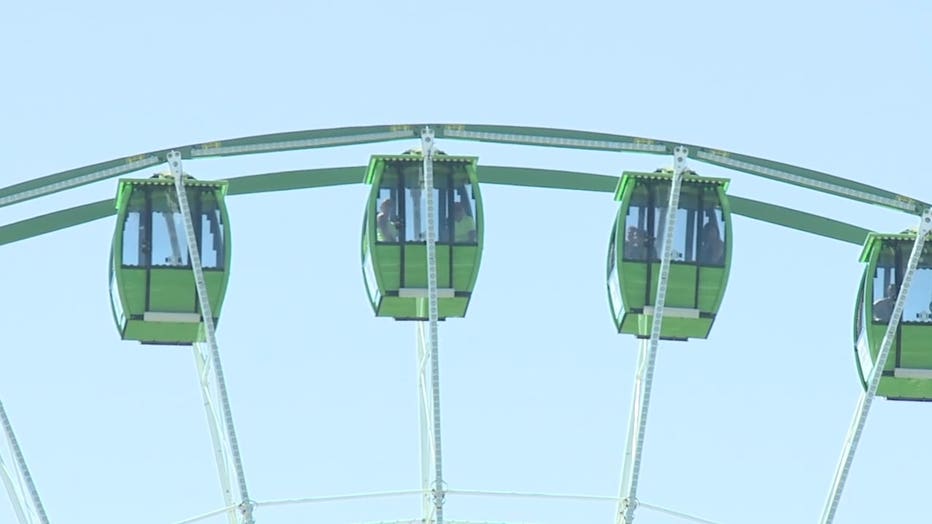 For many, it was the food that brought them to the fair. The rides and Racing Pigs offered a thrill, but for others, the sense of togetherness made them stay.
"It's good to be in an environment like this where you're just with people, it feels normal again," said Erin Dati. 
As for official attendance numbers, a spokeswoman said those will be released later this week.