'Our babies matter:' Efforts aim to lower infant mortality rate among African-American newborns


MILWAUKEE -- African-American newborns are dying three times more often than white babies across Wisconsin. That is according to new data which shows the state has the highest racial disparity for infant mortality in the country. Nowhere is that trend more evident than in Milwaukee.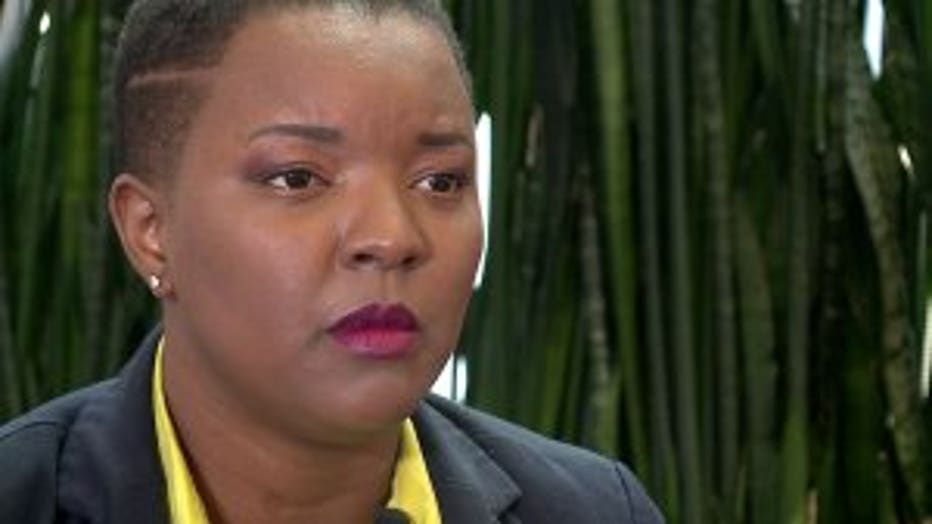 Five years ago this week were both the best and worst moments of Tonda Thompson's life.

"I was expecting to have a normal delivery; a perfect son," Thompson said.

As Thompson prepared to give birth to her first child, the then-25-year-old suddenly became ill.

"Within the first five minutes of me meeting him, I was told he wasn't going to survive," Thompson said.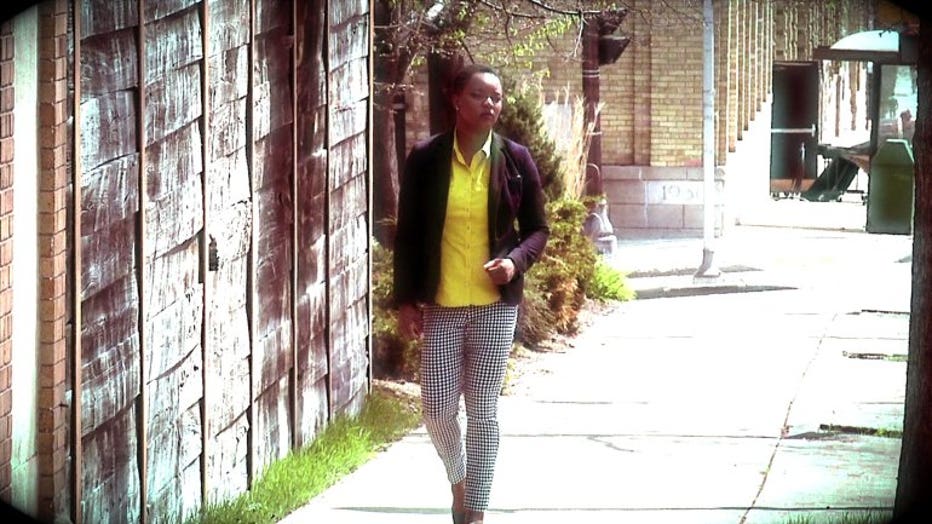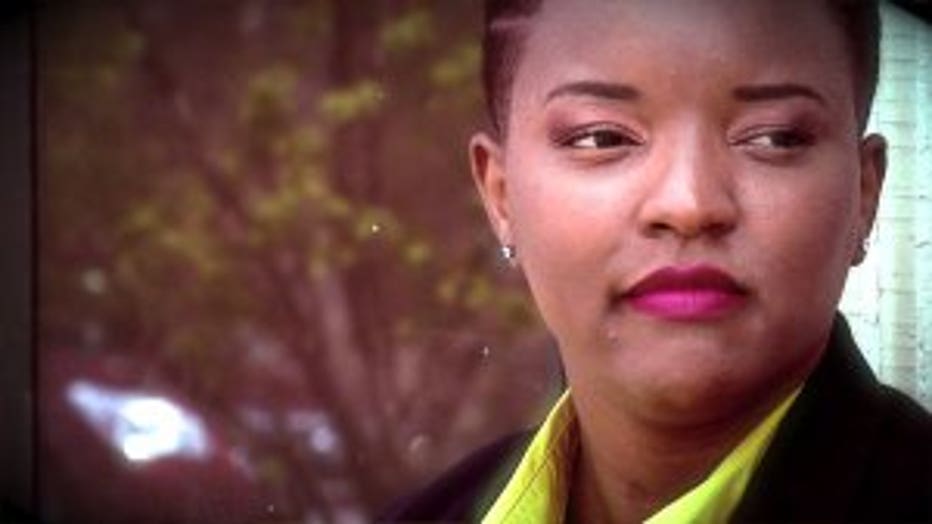 Thompson's son passed away just 17 hours after coming into the world -- due to complications during labor.

"I had a lot of support, but nobody could give me my son back," Thompson said.

It is an emptiness many mothers across the city can relate to. In 2016, 88 children under one year old died in Milwaukee. That is a rate of nine per 1,000 live births, called the infant mortality rate.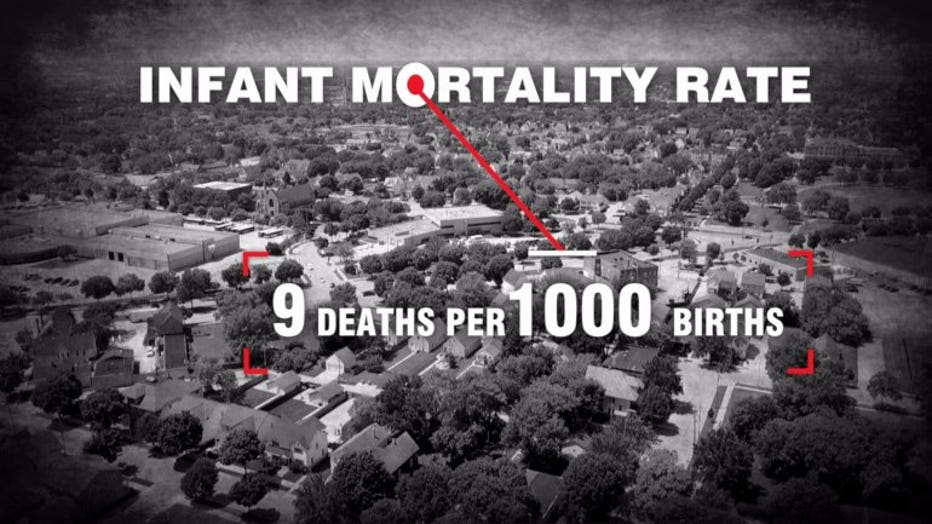 A breakdown of the numbers from the Milwaukee Health Department may help shed some light on why these babies are mysteriously dying. The most recent data shows black infants like Thompson's remain three times more likely to not survive compared to white and Hispanic babies.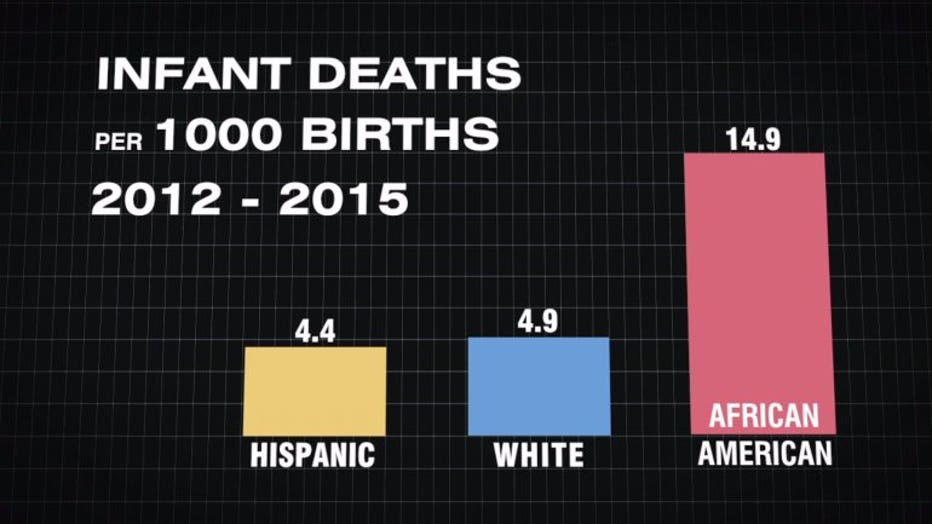 "Being a woman of color, being particularly a black woman is probably one of the most scariest things in having a baby," said Sabrina Foulks-Thomas, the first and only certified African-American midwife in Wisconsin.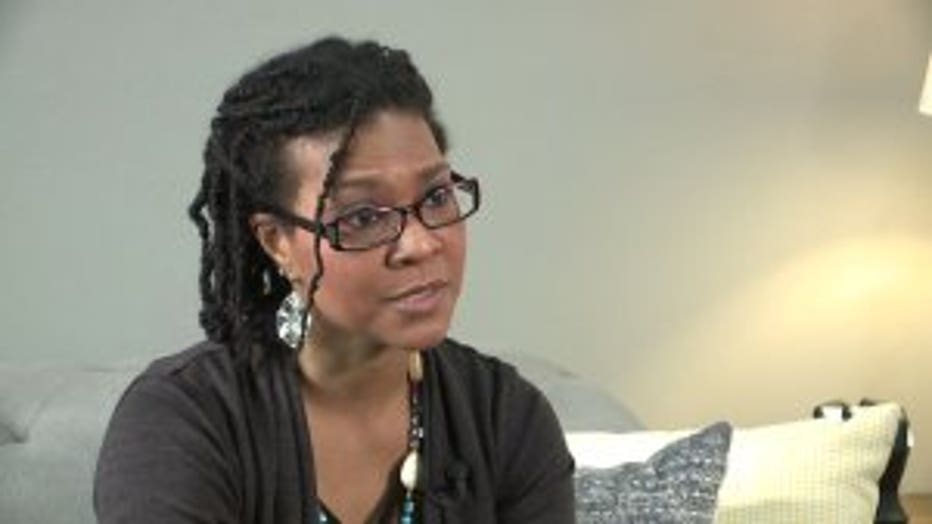 Foulks-Thomas' initiative "Birth in Color" tries to tackle the root cause of the issue.

"We are so segregated here in Milwaukee, Wisconsin. And it affects every area of living," Foulks-Thomas said.

For example, the biggest contributing factor of infant deaths is premature births. A direct cause of prematurity is stress during pregnancy. So it is no wonder the ZIP codes with the highest infant mortality rates in Milwaukee are also the most impoverished and have the highest concentration of minorities living there.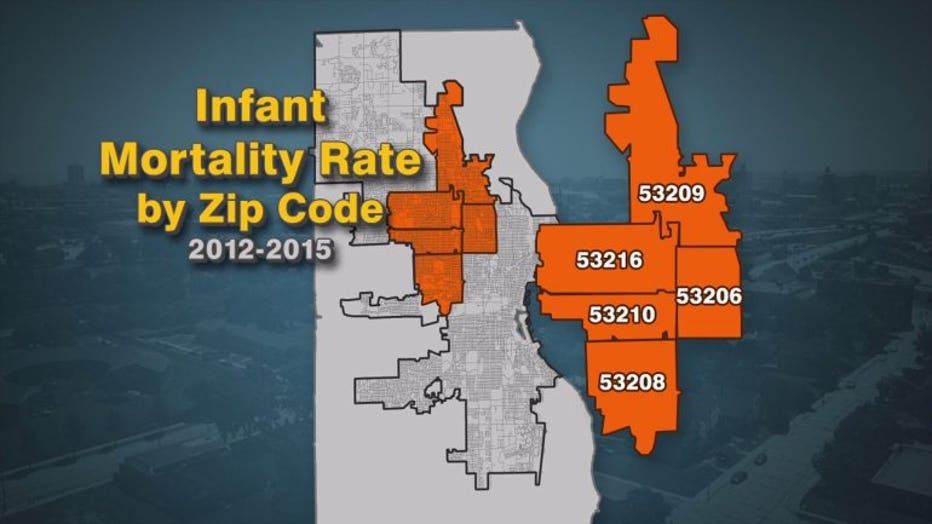 "If we have a pregnant woman carrying this baby, we've got the environmental, socioeconomic and then the genetic stressors -- all of that can be contributing to this unborn baby," Foulks-Thomas said.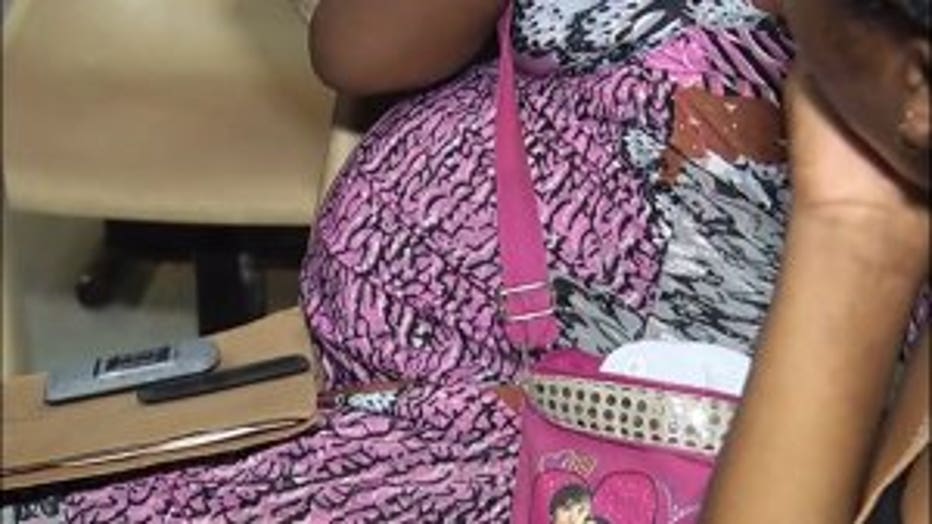 Foulks-Thomas said adequate prenatal and postpartum care is key to helping reduce stress. That starts with training more experts in the field who understand what these mothers are going through.

"If you look at the research, if you have a provider of the same race as you, you can relate in a different way," Foulks-Thomas said.

It is an unexpected calling Tonda Thompson has embraced.

"We have to help African-American moms know that we are special and that we matter and that our babies matter," Thompson said.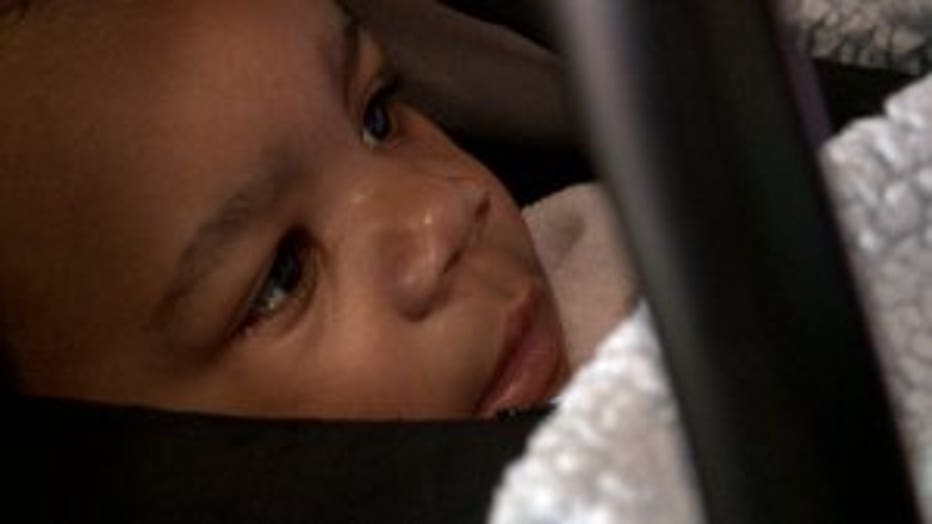 Thompson now serves as the community engagement coordinator for the Milwaukee Lifecourse Initiative for Healthy Families -- a branch of the United Way. Thompson spreads awareness about the risks of black mothers like herself face.

"That's healing in itself because it gives me comfort knowing that my son had a purpose," Thompson said.