DOJ grant to help fight Milwaukee County opioid addiction
MILWAUKEE - Officials on Thursday, Oct. 22 highlighted the launch of a new opioid overdose awareness campaign and federal grants at the Federal Courthouse in Milwaukee.
The grants made under the U.S. Department of Justice (DOJ) Comprehensive Opioid, Stimulant, and Substance Abuse Program.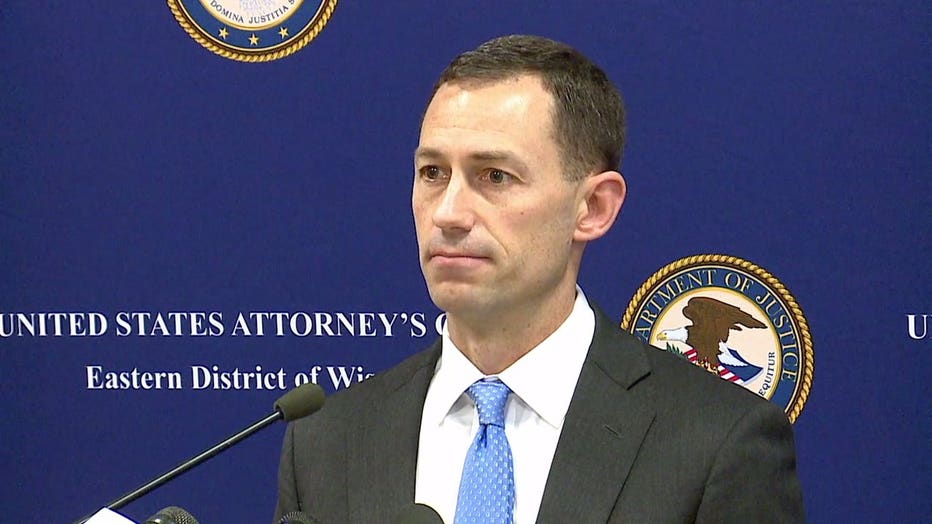 Matthew Krueger, U.S. attorney for the Eastern District of Wisconsin
"So far, according to the medical examiner's office, there has been a 43% increase in overdose deaths related to opioids this year compared to 2019," said Matthew Krueger, U.S. attorney for the Eastern District of Wisconsin.
For one of Wisconsin's top attorneys, opioids are a big problem.
"The Justice Department, and my office, have made combatting the opioid crisis a key priority -- right on par with fighting violent crime, and national security," Krueger said. 
As of Thursday morning, Krueger said, the medical examiner's office said there have been 382 overdose deaths in Milwaukee County, almost surpassing the total number of overdose deaths the county saw in 2019.
During Thursday's news conference, a plan to get the opioid overdose problem under control was announced. $1.2 million is being awarded to the Milwaukee County Medical Examiner's Office and partnering agencies.
"This will be a dedicated team, according to the grant recipients, who have a cross-sector approach to use real-time data, and information, from case reviews to implement and develop recommendations to prevent future overdoses," said Krueger.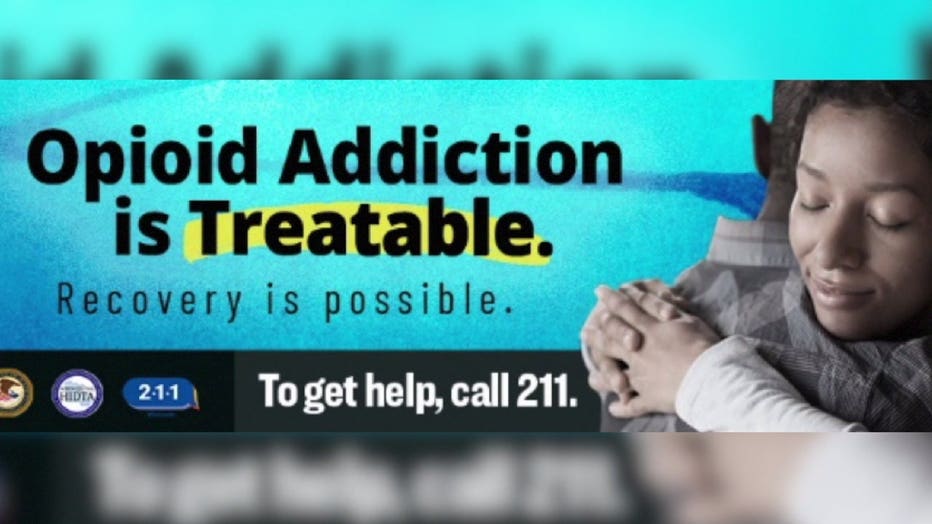 Billboard to be included in an opioid addition awareness campaign
A $500,000 grant was also awarded to the county's Adult Treatment Court and Veteran Treatment Court to develop programs to help people get clean.
"There is no such thing as recreational opioid use," Krueger said.
FREE DOWNLOAD: Get breaking news alerts in the FOX6 News app for iOS or Android
Additionally, an awareness campaign will kick off in the coming week where people can find billboards with signs of help and hope.
Oct. 24 is the DEA's national "Drug Take Back Day." To help combat opioid addiction, people are asked to safely dispose of unused medication or drugs.
To find a location near you, CLICK HERE.