Oak Creek man set Franklin business, garage fires 'to get revenge:' complaint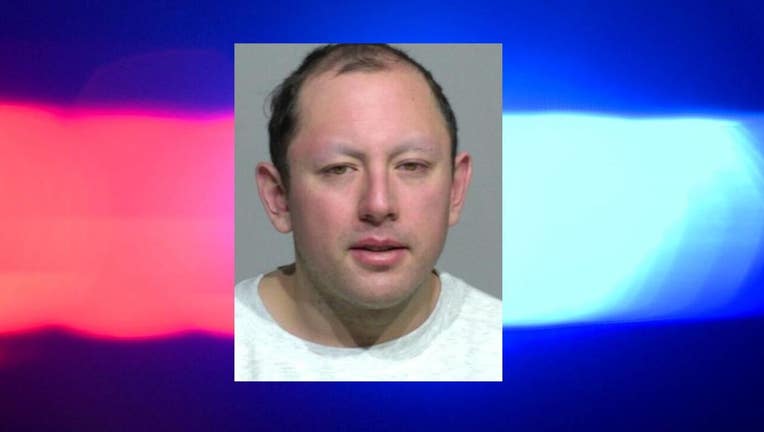 article
FRANKLIN, Wis. - Prosecutors say an Oak Creek man set a fire at his former employer and a garage at his apartment building belonging to a former friend "to get revenge." He's also accused of tagging a loading dock and vehicle at his former employer.
Nicholas Lauer, 31, faces two counts of arson and one count of criminal damage to property for the incidents that happened March 8 at Carslile IT on West Franklin Drive and the Parkwater Apartments on South 35th Street.
According to a criminal complaint, Carslile IT had to be evacuated that day due to the fire. Prosecutors say a piece of paper recovered from the remains of the fire was addressed to Lauer. Surveillance showed a white Subaru Outback and a man spray-painting a crude image on wooden pallets before stacking items on them. The pallets then began to burn. 
An investigation revealed the Subaru was registered to Lauer, prosecutors say.
Officials at Carslile said Lauer used to work there and "started acting strange in February," which led to his employment ending. Apparently, Lauer wasn't happy with his pay and "became upset when he was told a raise was not an option." 
Another employee told investigators she saw a fire at Lauer's apartment building before she left for work on March 8 and saw a white SUV parked in an odd location by the garages with orange cones behind it.
SIGN UP TODAY: Get daily headlines, breaking news emails from FOX6 News
The garage fire at the Parkwater Apartments happened early on March 8. A witness said a man was tampering with a grill and sprayed something on the garage, using a lighter or blow torch to try to light the garage. He then threw something under the garage door. When firefighters arrived, there were flames through one garage. Others had smoke damage.
The garage that was damaged by fire belonged a resident who said they used to be friends with Lauer, but "they drifted apart due to his drug use." He revealed Snapchat videos that showed Lauer in his vehicle "talking about how he was going to get revenge." 
Prosecutors say a book was found near the white SUV that belonged to "Trappy Meals." A search of social media found an Instagram Story belonging to a "Trappy Meals" showing graffiti on a loading dock and photos of Lauer and his white Subaru. 
According to the complaint, a vinyl "Purple Rain" record was found near the dock back at Carslile with a message reading: "To Jason and fam, from Trappy Meals, holla," with a phone number. That phone number belonged to Lauer, prosecutors say.
Investigators pinged the phone and found Lauer behind a tree line on Dory Court, wearing a black jacket, dark sweatpants, black backpack, black bucket hat and ski mask. According to the complaint, he said he "heard there was a fire and was trying to look but got lost." He was taken into custody.
Lauer made his initial appearance in court Monday, March 13. Cash bond was set at $5,000.