New Berlin State of Emergency, oil spill cleanup
NEW BERLIN, Wis. - New Berlin's mayor declared a State of Emergency after an oil spill at Moorland Auto Repair that happened on March 16.
The emergency declaration says employees at the auto repair business were moving a 350-gallon oil storage tote when it was damaged. Oil spilled at the business and drifted into the storm sewers, a creek and retention pond.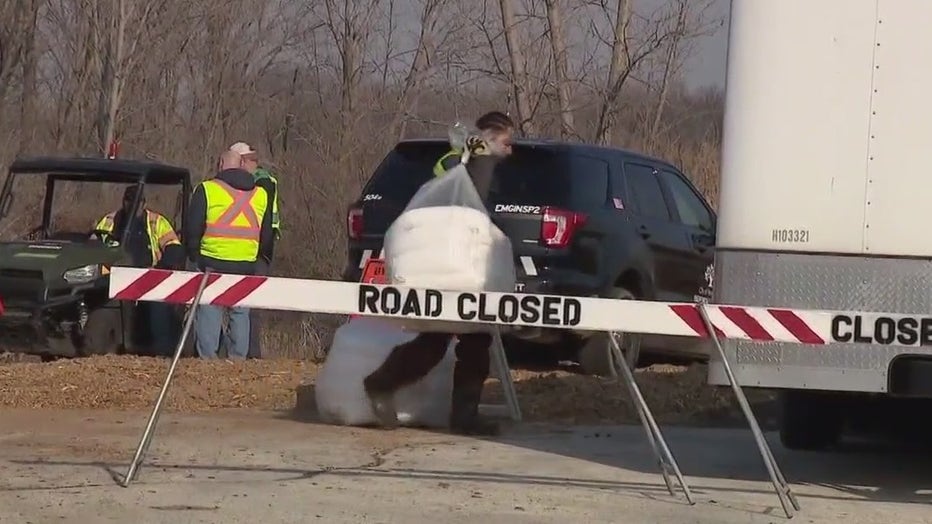 City officials said a man out walking his dog noticed a smell Sunday and called 911. Oil was found in the stormwater pond off the end of Howard Avenue behind the Post Office on Sunday. 
Officials said they were notified of the situation on Sunday when that 911 call came in, and that's when the cleanup process began. 
First responders deployed booms and matting to control the spill, and the Wisconsin Department of Natural Resources was notified.
An investigation revealed the oil entered the stormwater system and flowed east, entering the creek behind homes along Mark Drive before going into the city's stormwater pond.
SIGN UP TODAY: Get daily headlines, breaking news emails from FOX6 News
Neighbors along Mark Drive in New Berlin often enjoy the serene landscape.
"There's a lot of wildlife that lives on the ponds," said Samantha Kent. "There's different coyotes, geese, deer."
Starting Sunday, the area was filled with something new.
"We saw a lot of police officers patrolling the path back there," said Mike Kent.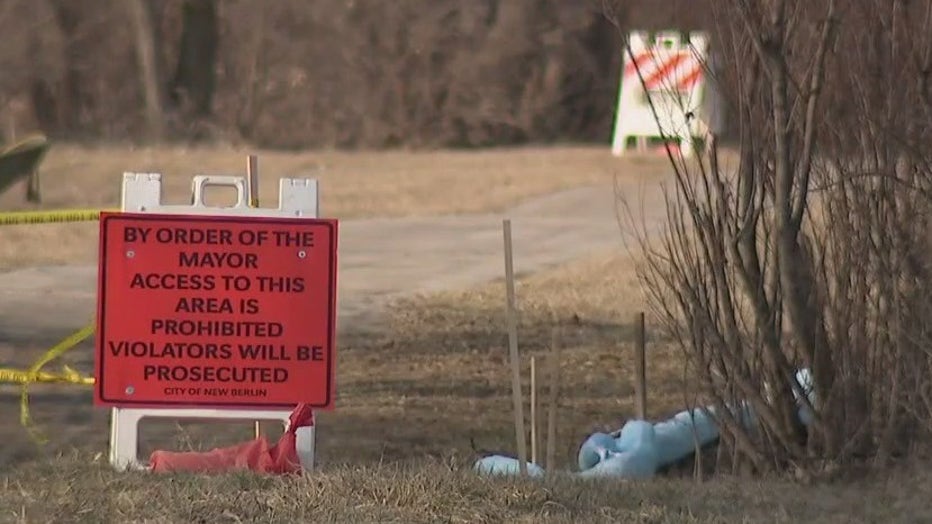 Orange signs blocked the way, with cleanup crews on duty.
"We wouldn't go to these extreme steps if we didn't feel it was in the best interests of our citizens and our visitors and, certainly, their pets," said Jim Burns, emergency management manager.
In coordination with the DNR, city leaders said they were working with the business/property owners responsible for the spill in regard to the cleanup efforts that began Sunday. City leaders said the business did have a legal obligation to report the spill, prompting an investigation to determine the ramifications they could face.
FOX6 News reached out to the business Tuesday but did not hear back.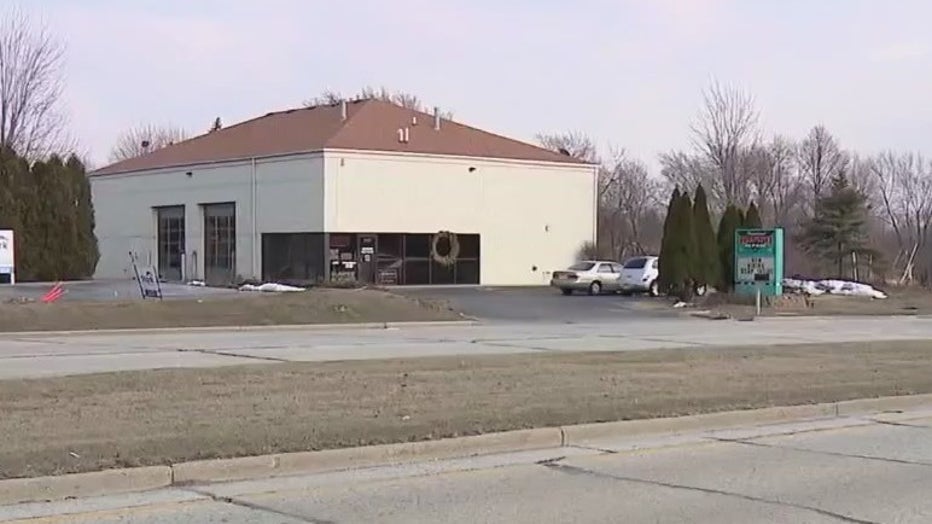 It's unclear how long the cleanup could take or how much it could cost.
Officials asked that people and pets not enter the areas that have been blocked off or the shoreline along the western retention pond and creek that feeds into it.
They added that "there is currently no known risks to residents and no cause for alarm, but again, please stay away from the areas."
This is the second spill that has happened in the last two weeks. The other involved a gasoline spill at a gas station on March 9.