Drone used to locate missing 4-year-old girl in Franklin park
FRANKLIN, Wis. - A missing four-year-old girl has been found safe in Franklin. She was reported missing around 7 p.m. on Thursday, March 11. 
According to the Franklin Police Department, officers responded to Grobschmidt Park near 35th and Collge for the report of a missing four-year-old girl last seen on a walking path.
The girl went missing around 6:30 p.m. Once one gets off the walking path, a tangled mess of brush takes over. Video showed firefighters slowly pushing through.
"You can see that they're kind of digging and ducking underneath branches and moving stuff out of the way and trying to find a good path to get to her," said Sgt. Jason Fincel with the Franklin Police Department.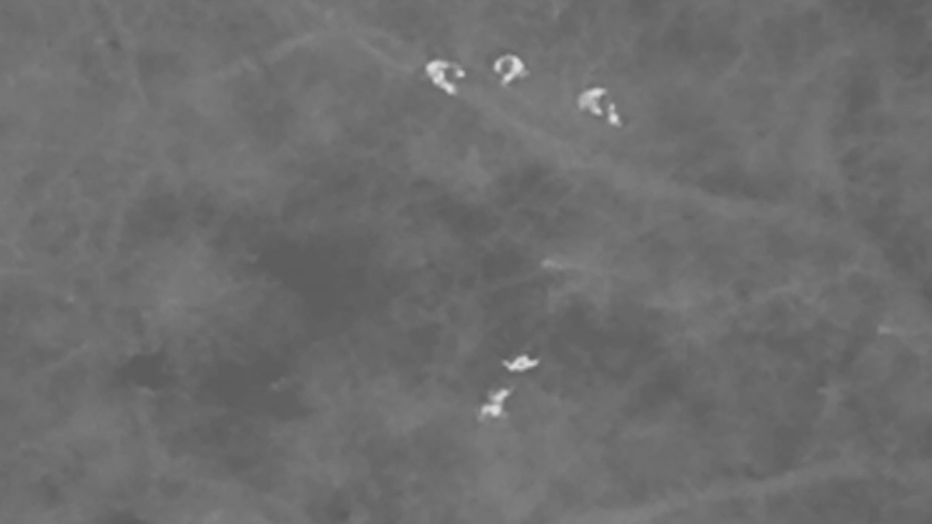 Franklin Police Department drone footage shows firefighters search for a missing girl
At 9:09 p.m. after an extensive search of the area by numerous police and fire personnel, the child was located unharmed by the use of a drone.
"If we wouldn't have had that drone up in the air that night, last night, we don't know if we would have found her in a timely manner like we did," Sgt. Fincel said. "They were able to pick her up, wrap her in a nice warm jacket to try and start making sure that she was safe and warm and healthy and OK."
FREE DOWNLOAD: Get breaking news alerts in the FOX6 News app for iOS or Android
She was transported to a hospital for evaluation but did not appear to be injured in any way. Police say this is an active and ongoing investigation.
Franklin police were assisted at the scene by the City of Greenfield Police Department, St. Francis Police Department, Franklin Fire Department, Greenfield, Fire Department, Greendale Fire Department, Oak Creek Fire Department, and the South Milwaukee Fire Department.