Milwaukee security guard attacked, shot on the job by alleged robber
MILWAUKEE - Blindsided, beaten and shot, a Family Dollar security guard is talking about the night he almost died on the job.
David Chapel-Stoltz is grateful for every step after nearly losing his life last month.
"I just remember being on the ground and having a spiritual moment," said Chapel-Stoltz. 
SIGN UP TODAY: Get daily headlines, breaking news emails from FOX6 News
Chapel-Stoltz said he was working security at the Family Dollar near 35th and Garfield when he was attacked on Jan. 29. The attacker blindsided him.
"I just saw black. I saw black because I got hit in the face with a crowbar," Chapel-Stoltz said. "He ended up taking my own gun and shooting me with my own gun, and then they robbed the Family Dollar."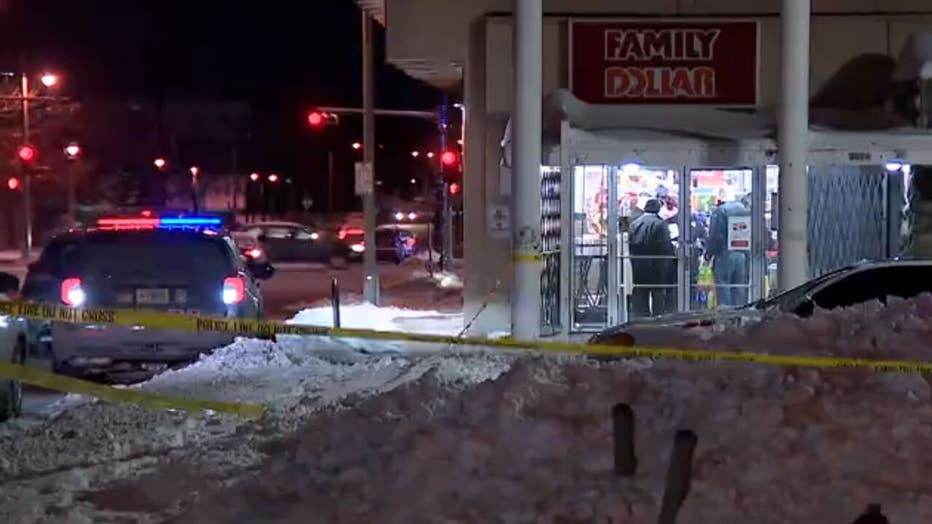 Milwaukee police at Family Dollar shooting scene near 35th and Garfield
First responders rushed Chapel-Stoltz to a hospital.
"Somehow the gun wound went here all the way through here," he said. "Thank the Lord it only hit a piece of my colon, and they only had to sew it up a little bit and there was no internal bleeding."
FREE DOWNLOAD: Get breaking news alerts in the FOX6 News app for iOS or Android.
Chapel-Stoltz said he has fallen on hard times because he is unable to work. He is working to get back on his feet and promises to live a full life.
"I wish everybody just kind of thinks before they do something. You don't know how it's going to affect someone's life in the long run," said Chapel-Stoltz. "I don't know what I'm going to look forward to in life, but I hope it's good and this doesn't affect me a long time."
In support of Chapel-Stoltz, an online fundraising campaign has been launched through GoFundMe.
At last check Milwaukee police do not have anyone in custody in connection to the crime.