Milwaukee police shooting: Video shows crash, man running from cops
MILWAUKEE - Surveillance video shows a Milwaukee police chase end with a violent crash and an officer shooting the suspect Tuesday.
That suspect, identified as a 31-year-old man, died at the scene near 91st and Silver Spring.
The video showed him carrying what appears to be a gun has he ran from officers and the wreck.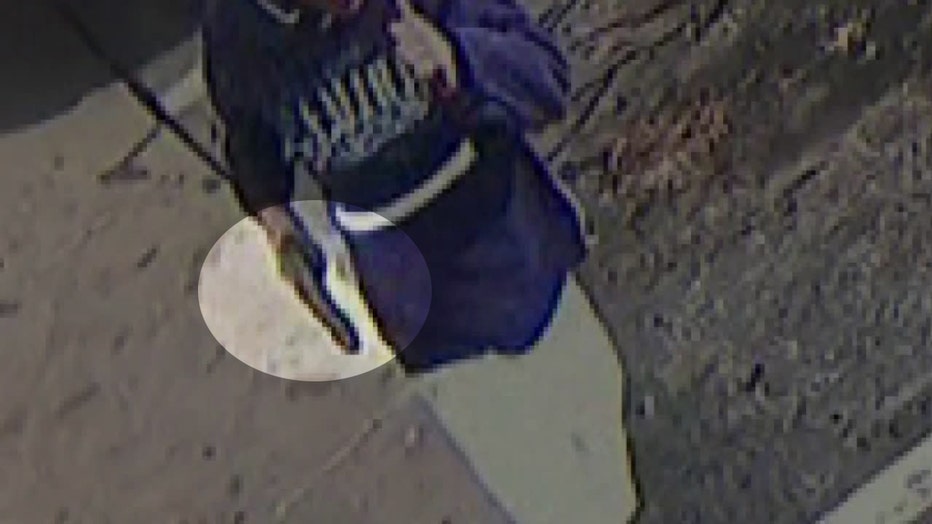 Surveillance shows man holding what appears to be a gun before being shot and killed by a Milwaukee police officer
"The guy, he bolted," said Nadeem Kahn, who works at a nearby gas station.
The angle of the surveillance camera did not show what the man was doing when the officer shot him. During a news conference, Police Chief Jeffrey Norman was asked if the man pointed the gun at officers.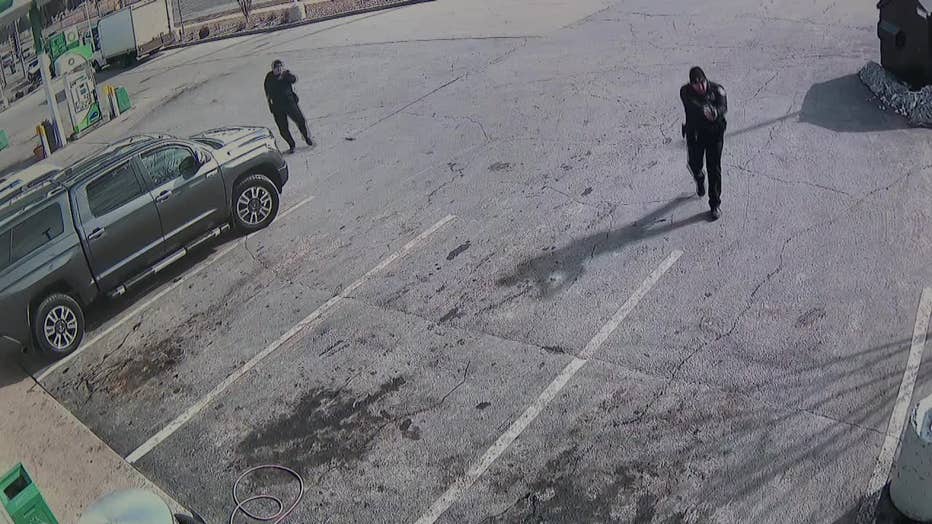 Surveillance shows a Milwaukee police office (right) with gun drawn after fatally shooting a man near 91st and Silver Spring
"At this time it's unknown," Norman said. "I know, at the time the officer engaged, there was a firearm but at one point and where, how – that's still part of the investigation."
It all began when officers tried to stop a car that was driving without a license plate near 70th and Thurston. Though the driver initially stopped, Norman said he then took off and led police on a chase. It ended when the driver ran a red light and crashed into another car.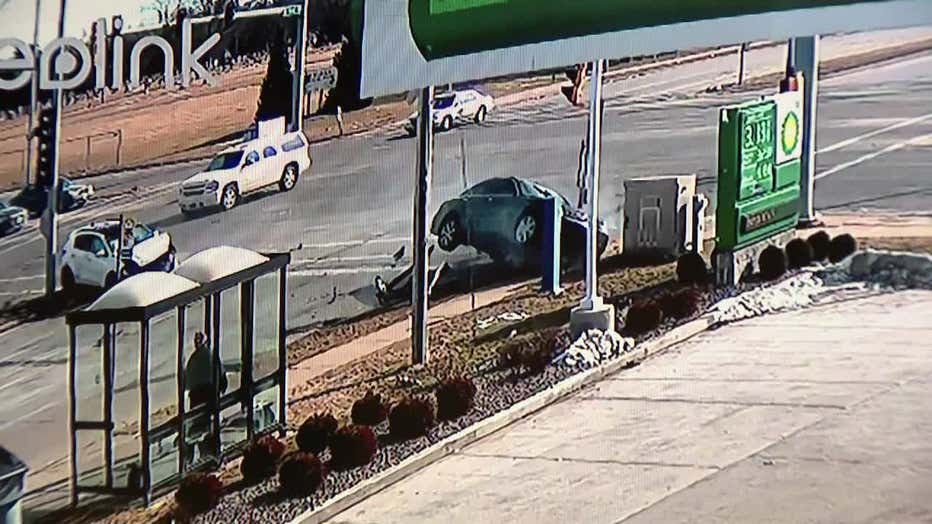 Surveillance shows police chase end with crash near 91st and Silver Spring
While Kahn and other employees returned to work Wednesday, it is hard for them to forget what happened.
"We were just standing right here, and we were talking to each other, and we just saw 'boom' and just looked – we thought it was just a crash," Kahn said. "We locked our doors just in case – if bullets are flying."
SIGN UP TODAY: Get daily headlines, breaking news emails from FOX6 News
MPD said no one else was injured. The officer involved was identified as a 43-year-old man with five years of service; he has been placed on administrative duty, which is routine procedure.
The Waukesha Police Department is leading the investigation.