Milwaukee police shooting: Man dead, officers' conduct investigated
MILWAUKEE - The Milwaukee Police Department is investigating the conduct of its officers after one shot and killed a man Tuesday, Feb. 21.
MPD is looking into something that happened after the shots were fired – a graphic video circulating online shows officers moving the man's body twice after he was shot. The department said it is aware of people's concerns.
"I know there was a lot of frustration, concern, in regard to what's going on, and that's where the challenge comes when things are so early," Police Chief Jeffrey Norman said.
SIGN UP TODAY: Get daily headlines, breaking news emails from FOX6 News
The medical examiner's office has identified the man as 31-year-old Herman Lucas. He died at the scene near 91st and Silver Spring. 
Police said they tried to pull over a car that was driving without license plates near 70th and Thurston – but the driver, Lucas, took off and a pursuit began. It ended when Lucas ran a red light and crashed into another car, then running off from the wreck and officers. Police said Lucas had a gun and officers ordered him to drop it before he was shot.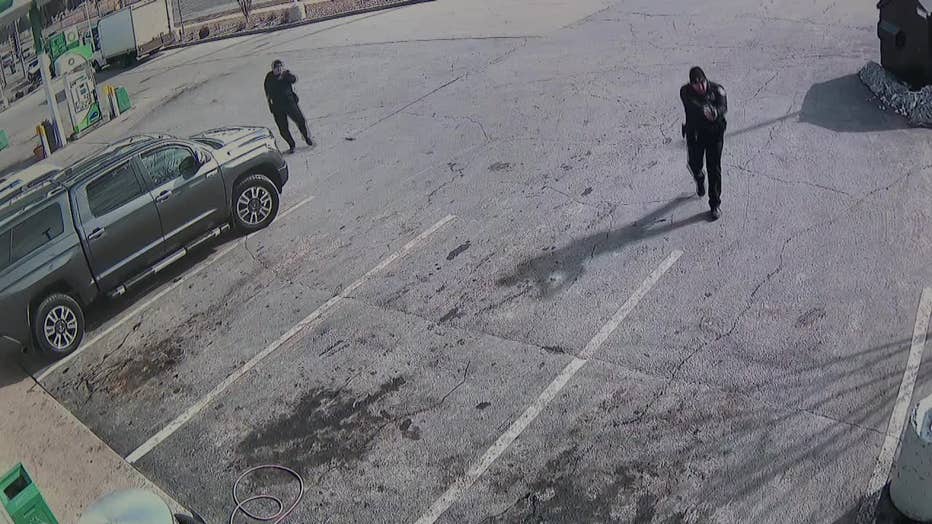 Surveillance shows a Milwaukee police office (right) with gun drawn after fatally shooting a man near 91st and Silver Spring
In the graphic video circulating online, Lucas is seen motionless on the sidewalk as officers moved him by the leg. Norman said he is not sure if Lucas was dead at that moment.
"We need to ensure we do our due diligence. The Milwaukee Police Department takes these types of concerns seriously," he said.
FREE DOWNLOAD: Get breaking news alerts in the FOX6 News app for iOS or Android.
Norman cannot get into particulars about the ongoing investigation, he said, including whether officers violated their code of conduct. He did say, in general, officers must secure a scene before rendering aid. Asked when it's appropriate to move a body, the chief said: "To ensure you have the ability to render first aid."
"You need to make sure you are in a place where you're not impeded by terrain or a level place where you need to make sure, whatever you're doing whether CPR or tourniquet, you have to make sure you have a place to be able to do the medical attention in an appropriate manner," Norman explained.
The police chief is asking the public for patience as investigators piece together all angles of what happened.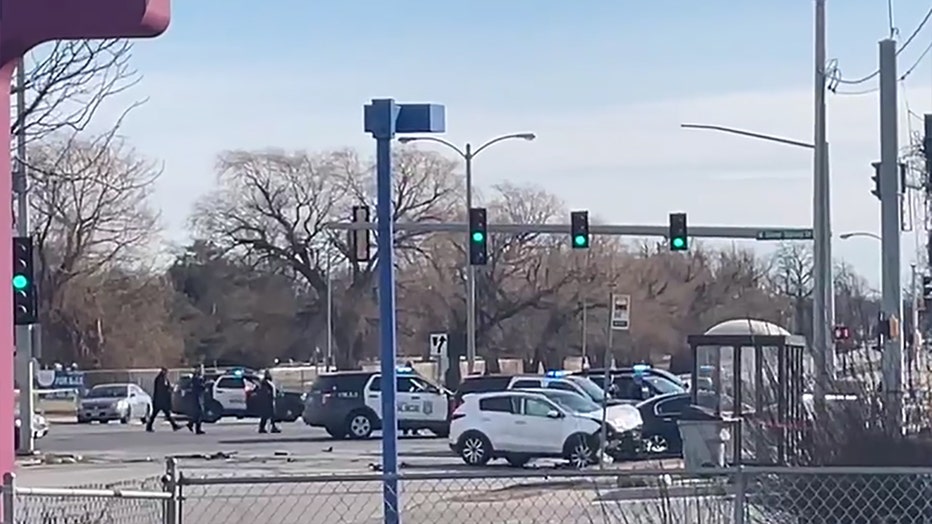 Milwaukee police scene near 91st and Silver Spring
"What was the officer's reasoning? Looking at their statements, witness statements, being able to come to a determination as to what was the outcome, whether it was good or bad," said Norman, adding that if it's determined a member has violated the code of conduct, they will be held accountable. "We are looking into this, and we hold our members to the highest standards."
Surveillance footage does show police giving medical attention to Lucas after he was moved. Police said a community briefing will be released in the future with more information.
"There's a larger conversation we need to continue to have, that we need to continue, be upset about, have urgency behind," Norman added. "Unfortunately, we're seeing too many examples of firearms that have just gone bad in our community."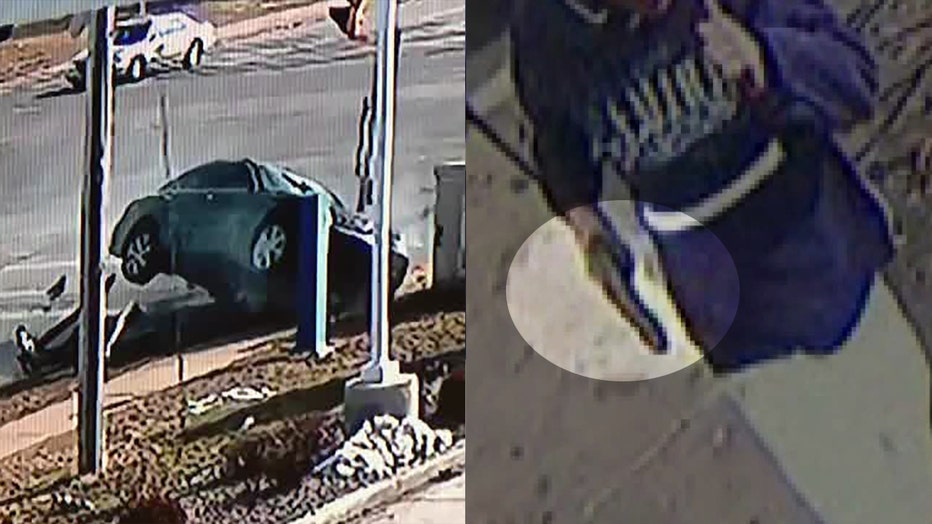 Surveillance shows police chase end with crash near 91st and Silver Spring, man holding what appears to be a gun before being shot and killed by a Milwaukee police officer
MPD said no one else was injured. The officer involved was identified as a 43-year-old man with five years of service; he has been placed on administrative duty, which is routine procedure. The Waukesha Police Department is leading the investigation.