MPD creates new Traffic Safety Unit to combat reckless driving
MILWAUKEE - The Milwaukee Police Department and city leaders on Wednesday, March 3 announced a new Trafic Safety Unit (TSU) to address reckless driving in the city.
Officials are hoping for community collaboration, asking people to report bad driving behavior they see on the road and at troubled intersections.
About 20 MPD officers will be solely dedicated to the TSU. Acting Chief Jeffrey Norman said the department will be targeting bad behavior -- not people.
"MPD is taking a stand. the public asked us to take a stand," Norman said.
By the numbers, reckless driving citations increased from 2019 to 2020; unfortunately, so, too, have fatal crashes.
"This is a community problem that requires a community response," said Milwaukee Mayor Tom Barrett.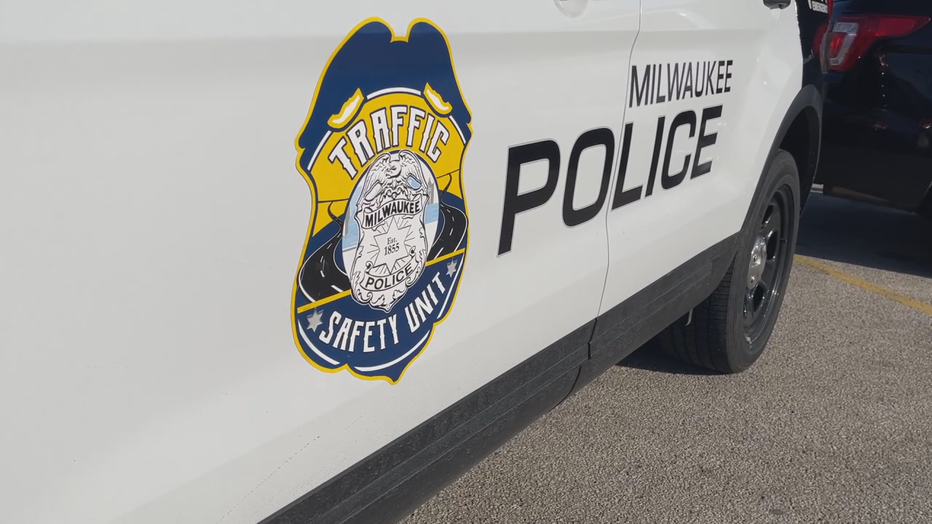 Milwaukee Police Department Traffic Safety Unit
The TSU is using a combined approach of visibility, traffic law enforcement, education and community collaboration -- along with recommended traffic-engineering changes -- as part of the initiative. It has the backing of several Common Council members.
"If you see something say something, let's get this done together," Alderwoman Chantia Lewis said.  
The acting chief stressed the police department cannot tackle the problem alone, and said public behavior must also change.
"If you're going to work, leave a little early; kids, get them up get them to school. That's the only way we are going to have a collective response to this reckless driving," said Norman.
Acting Milwaukee Police Chief Jeffrey Norman
For those violating the rules of the road, he had a simple message: "Those who don't take our lives seriously will be held accountable."
The Traffic Safety Unit will be working seven days a week. MPD said it will be deployed across the city.
For more information and to report reckless driving, visit the TSU website at MPDTSU.org.
FREE DOWNLOAD: Get breaking news alerts in the FOX6 News app for iOS or Android.