Milwaukee lead pipe replacement, federal assistance planned
MILWAUKEE - The city of Milwaukee still has more than 60,000 potentially dangerous lead laterals leading to homes. Friday, the city got a big boost in the effort to get rid of them.
Mayor Cavalier Johnson was in Washington as part of a new coalition. Wisconsin is one of four states partnering with the Environmental Protection Agency on a new Lead Service Line Replacement Accelerators initiative.
"I'm a single mom with a child who was affected by lead poisoning," said Shy McElroy of Milwaukee.
SIGN UP TODAY: Get daily headlines, breaking news emails from FOX6 News
It was something McElroy did not know her family was exposed to for years.
"It wasn't just the water, it was actually inside the home as well with chipped paint and stuff," she said.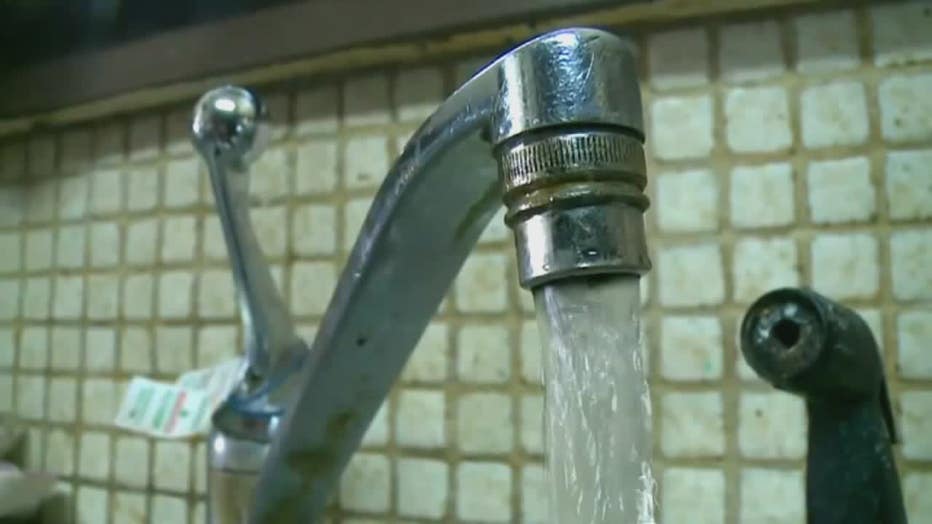 McElroy's family is not alone. Thousands of Milwaukee families are exposed to lead through their pipes and paint. It prompted McElroy to join the Coalition on Lead Emergency.
"I got adapted to the Brita filters, and the faucet mounts, to help combat lead," said McElroy.
Johnson said the city has 66,000 lead service lines that need to be addressed. The White House announced Friday it will provide Wisconsin with services to remove and replace lead pipes.
FREE DOWNLOAD: Get breaking news alerts in the FOX6 News app for iOS or Android.
"It will put us in a position to get more lead service lines out of the ground, and focus on a number of areas," said Johnson.
McElroy believes it starts with one thing: testing.
"It doesn't like its a problem, if you don't view the problem, so if there is no testing, it doesn't look like children are suffering," she said.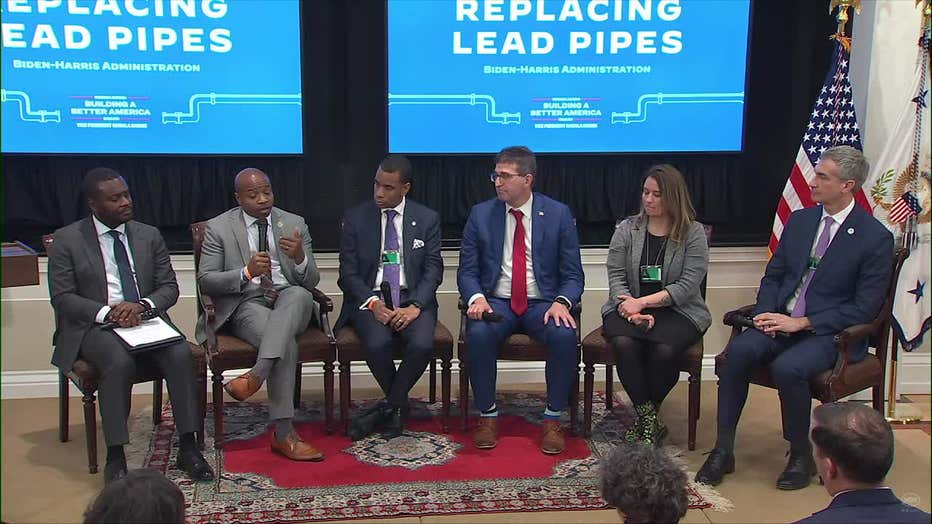 Mayor Cavalier Johnson in Washington
Having clean water is a lifestyle she wants every Milwaukee family to have access to. 
With the White House's help, Milwaukee hopes to remove more pipes, get more funding and do a better job reaching out to community members about programs. 
The Biden Administration said the goal is to replace all lead pipes nationwide in the next decade.