Milwaukee homicides, teen sentenced for pair of fatal shootings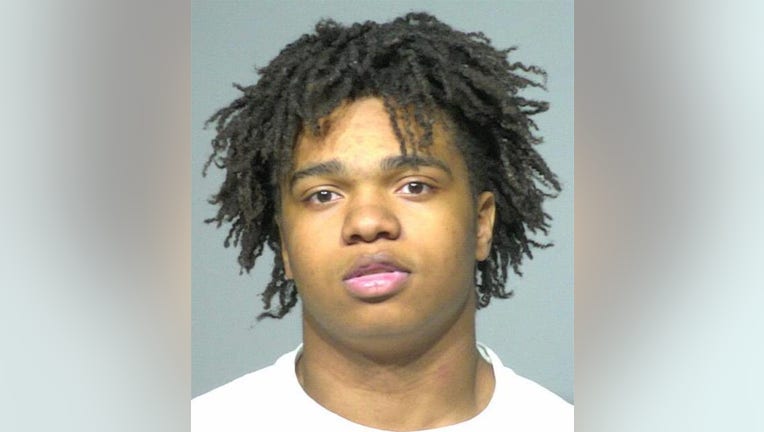 article
MILWAUKEE - A Milwaukee man has been sentenced to 52 years in prison for two different fatal shootings – one of which took place while he was out on bond for the first.
Rashaun Seaberry, 18, was first charged in 2021 for a shooting near 5th and Melvina. While out on bond in that case, he was then charged in 2022 for a shooting near Long Island and Custer.
"Mr. Seaberry was out on bail for another homicide charge that had a pending speedy trial that we could not meet. So his bail on that was reduced," Anthony Moore, Milwaukee County assistant district attorney, said at the time of the second homicide.
SIGN UP TODAY: Get daily headlines, breaking news emails from FOX6 News
In the 2021 case, Seaberry's bond was changed from a $30,000 cash bond to a $30,000 signature bond. He was released and required to be on GPS monitoring and not have any weapons. The shooting near Long Island Drive and Custer happened less than a month later.
Between both cases, Seaberry pleaded guilty earlier this year to first-degree reckless homicide, second-degree reckless homicide and three counts of first-degree recklessly endangering safety. He was also sentenced to 19 years of extended supervision.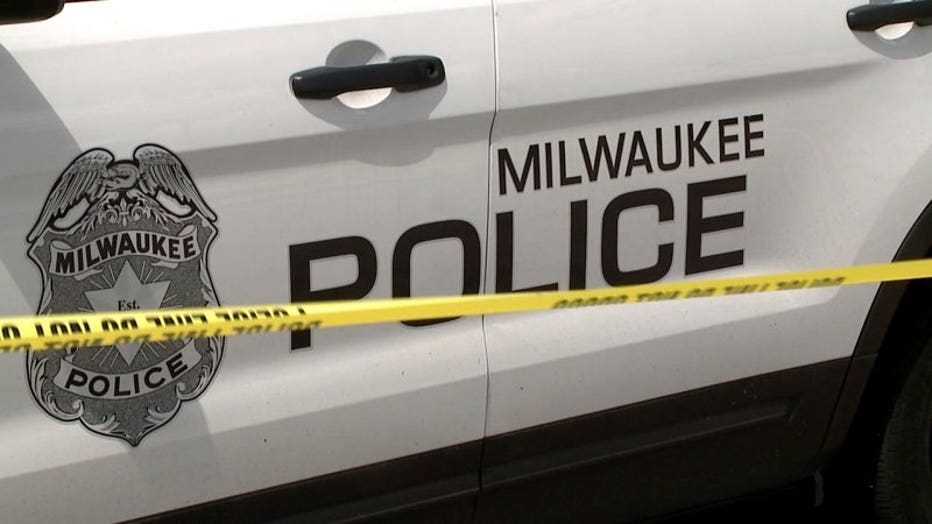 Milwaukee Police Department
2021 | 5th and Melvina
The shooting happened the morning of April 18, 2021. When officers arrived, they found what looked like a car accident – an unconscious woman found slumped over inside a vehicle. She died at the scene.
A criminal complaint states a second shooting victim was "conscious and walking around." She was taken to the hospital for gunshot wounds to her right leg. 
Investigators recovered eight spent bullet casings from the scene. The complaint states "bullet holes were located on the passenger side of the car and the hood of the car."
FREE DOWNLOAD: Get breaking news alerts in the FOX6 News app for iOS or Android.
Police interviewed several witnesses. Per the complaint, each witness talked about the victim being at a bar with friends prior to the shooting. Later, there was talk that the boyfriend of one of the women was "bringing females...to fight."
The complaint states that boyfriend was spotted driving through an alley near 5th and Melvina – and a witness saw a "front seat passenger stand up through the moon roof." He "was armed with a rifle" and started shooting. Seconds later, the victim's car crashed. A witness identified Seaberry as "the person she saw shooting."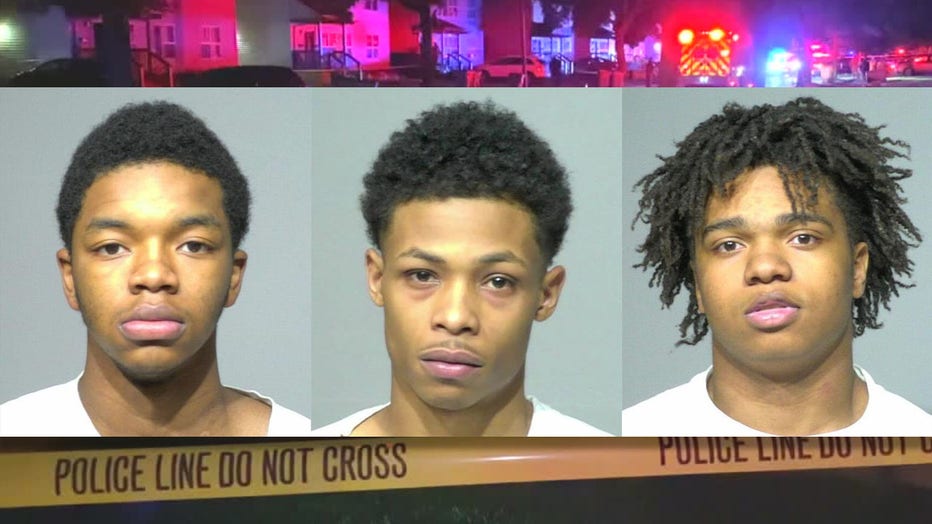 Daylin Bridges; Omarion McNealy; Rashaun Seaberry
2022 | Long Island and Custer
While out on bond for the 5th and Melvina homicide case, Seaberry was one of three people charged in connection to the fatal shooting of a different woman in 2022.
Prosecutors said three women were making rounds to graduation parties on May 31, 2022 and wanted to surprise some friends at a house on Long Island Drive. Court filings state gunfire erupted as the women pulled up to the home. The gunfire killed one woman and injured another.
According to prosecutors, the three people – Seaberry, Omarion McNealy and Daylin Bridges – thought the car the women were in was suspicious, so they started shooting. In total, at least 24 bullets were fired at the car – at least 16 of which were said to have been fired by Seaberry.