Milwaukee police: Girl shot, killed near 18th and Highland
MILWAUKEE - An 8-year-old girl was killed in Milwaukee on Saturday, Jan. 15, police said.
Authorities responded to the scene near 18th and Highland shortly before 2:30 p.m. Police said a suspect was handling a gun when it fired and the girl was subsequently struck.
The victim was taken to the hospital where she ultimately died of her injuries. An autopsy is scheduled for Monday.
SIGN UP TODAY: Get daily headlines, breaking news emails from FOX6 News
In yards where neighbors say children usually play, area resident Haltex Deacon came home to find crime tape.
"There was this big police presence, just curious what's going on," said Deacon. "I'm just kind of loss for words actually. Loss for words."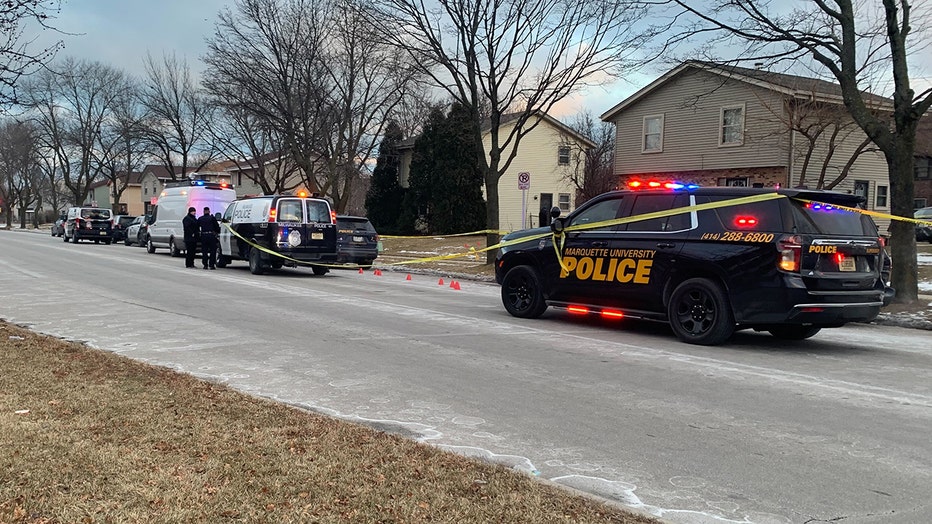 Police at homicide scene near 18th and Highland
It was the kind of loss that now words can fully express.
"That's extremely egregious. That gets to me. Big time," Deacon said upon learning of the 8-year-old's death. "No idea what happened, (what) the circumstances are, but that's terrible.
"That's worrisome. Wherever it happens, it's worrisome."
FREE DOWNLOAD: Get breaking news alerts in the FOX6 News app for iOS or Android.
Evidence markers filled yards as police interviewed people in the neighborhood.
"This neighborhood has never really experienced anything of concern as far as crime or violence, but this is Milwaukee," Deacon said.
The suspect, a 47-year-old Milwaukee man was arrested. Criminal charges will be referred to the Milwaukee County District Attorney's Office in the coming days.
Milwaukee Acting Mayor Cavalier Johnson issued the following statement:
"The death of an 8-year-old Milwaukee girl this afternoon is heartbreaking. Mistaken gunfire has extinguished another innocent life. I offer my condolences to her family.
"Please, put down the guns. If you have a gun in your home, secure it with a trigger lock or in a safe. Never, never handle a gun near children."