Hispanic leader Maria Monreal-Cameron dead: 'Inspiration for generations'
MILWAUKEE - Maria Monreal-Cameron, a force in Milwaukee's Hispanic community, has passed away at the age of 75 after a six-month battle with a blood disorder. 
"What a legacy. What we've lost is someone who is a natural in this community who has done so much," said Ricardo Diaz, retired executive director of the United Community Center (UCC) in Milwaukee.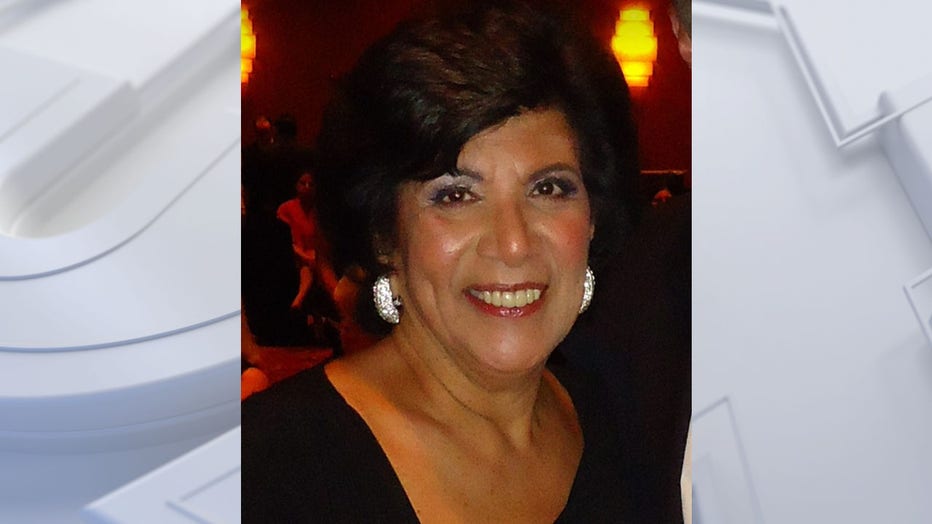 Maria Monreal-Cameron (Credit: Forward Latino)
Monreal-Cameron was widely known and respected as the former president and chief executive officer of the Hispanic Chamber of Commerce of Wisconsin. 
Milwaukee Mayor Tom Barrett expressed his sadness in Monreal-Cameron's passing in this statement:
"It is with great sadness that I learned about the passing of my friend, Maria Monreal-Cameron. We mourn the loss of one of the great leaders of our city.
"Maria served the Hispanic Chamber of Commerce of Wisconsin as its president and chief executive officer for many years. Under her leadership, the Chamber served as a dynamic resource for our residents and our region.
"I am grateful to have known and worked with Maria. I always admired her for her inspiring nature, leadership and dedication. She advanced opportunities for the Hispanic community by promoting civil rights, advocating for small businesses, advancing gender equality and advocating for the rights of immigrants.
"Her enormous contributions to our community will forever be an inspiration for generations to come. I extend my thoughts and prayers to her family and friends during this difficult time."
FREE DOWNLOAD: Get breaking news alerts in the FOX6 News app for iOS or Android
"At a time when the Hispanic community was just an emerging community, she was there," Diaz said.
Diaz is among the many who are remembering Monreal-Cameron as a trailblazer. He said she was someone you could count on.
"She would always say, 'Campeon' (Spanish for champion) -- how can we help," Diaz said.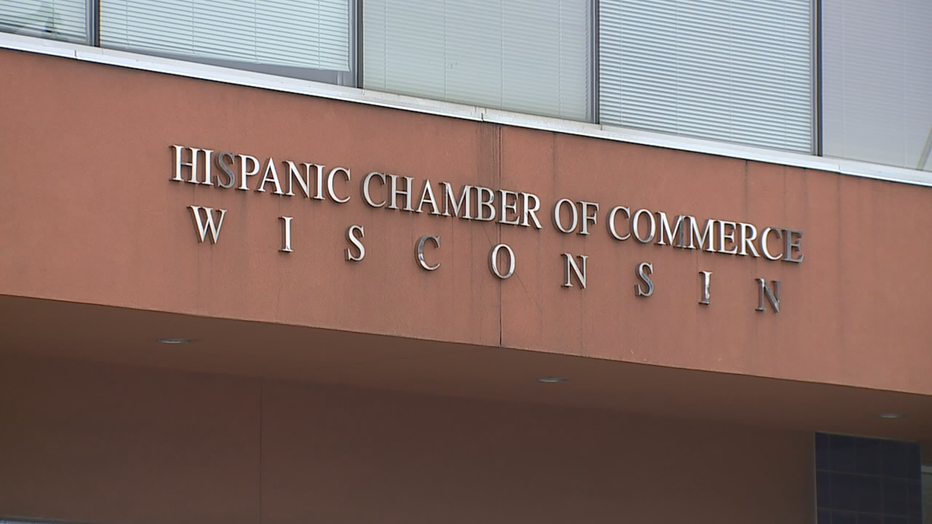 Hispanic Chamber of Commerce
Diaz said the Hispanic Chamber of Commerce was transformed under Monreal-Cameron's leadership.
"Maria was definitely an inspiration -- her conviction and passion to continue to help the community," said Laura Gutierrez, the current executive director of the UCC.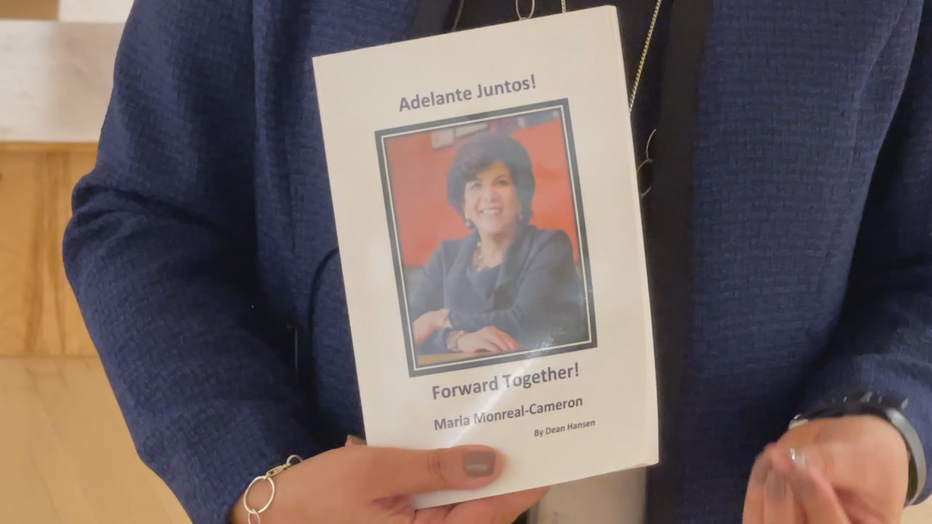 Gutierrez said she took a lot away from reading a book on Monreal-Cameron's life titled, "Adelante Juntos" -- Spanish for 'Forward Together'.
"Everybody was important to her, she made sure that you were important and if you needed help she would help you," Gutierrez said.
Above all of Monreal-Cameron's achievements in the public eye was the devotion she had to her family.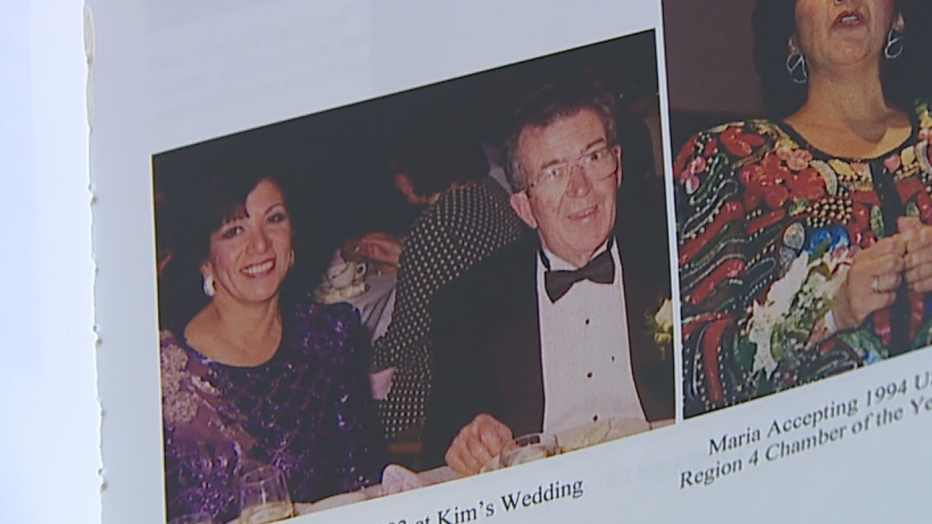 "The work she did in the community pales in comparison; she put her kids at the center of everything she did. She was extremely devoted to my dad who passed away 10 years ago. They had a wonderful warm relationship," said Becky Valcq, Monreal-Cameron's daughter. "We couldn't have had a bigger cheerleader in our lives than our mom."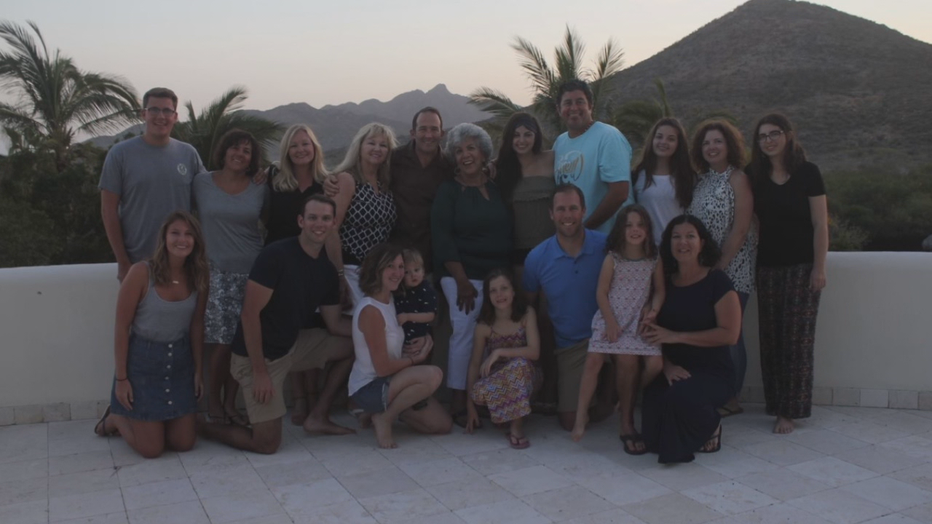 Darryl Morin, National President, Forward Latino, issued the following statement:
"There are no words to describe the many contributions Maria made to our Latino community.  She took a fledgling chamber of commerce and under her leadership it became a national model for excellence. Her very legacy will live on through her children and the countless businesses and individuals she helped throughout her lifetime of service to others."